RIT hosts Latinas Unidas' rally for girls April 30
Registration and proof of COVID vaccination, negative PCR, or day-of antigen test required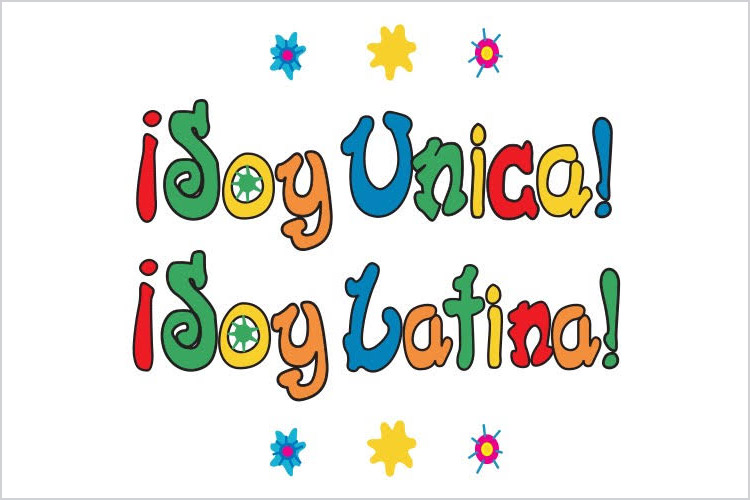 Rochester Institute of Technology will host a day of empowering workshops for Latina girls and young women.
¡Soy Unica! ¡Soy Latina! will be held from 8 a.m. to 2 p.m. April 30 in the RIT Student Alumni Union.
Latinas Unidas and RIT's K-12 University Center are partnering to present the travelling program on the RIT campus. The event was postponed in 2020 due to COVID-19. Financial support for this year's rally comes from RIT's Division of Diversity and Inclusion, Academic Affairs, and Government and Community Relations. Latinas Unidas partners with different educational organizations to host ¡Soy Unica! ¡Soy Latina!
The rally will revolve around the theme "La ARTista en Mi/The ARTist in Me" and workshops and activities will focus on creative expression. Girls in elementary school will create murals that celebrate their community, and middle school and high school students will repurpose articles of clothing to create something new in separate workshops focusing on sustainable fashion. Participants will present their work at a showcase at the end of the day.
¡Soy Unica! ¡Soy Latina! will feature role models in the community, including:
Emcee Annette Ramos is a community arts curator and advocate. Ramos serves as co-founder, producer, director, and executive director of the Rochester Latino Theatre Co., which brings dual-language theater to Rochester audiences. She co-chairs the city of Rochester's Arts Advisory Committee, and sits on the advisory boards of Latinx Theatre Commons and the Latino Smithsonian Museum; and
Madrina (godmother) 2022 Nydia Padilla-Rodriguez, founder and artistic director of Borinquen Dance Theatre Inc., the first Hispanic performing arts group in upstate New York, now in its 40th year. Padilla-Rodriguez is a retired Rochester City School District administrator with a 35-year career in education, community advocacy, and dance.
Madrinas play a special role in Latin culture, said Berlin Bermudez, a longtime Latinas Unidas member and a former RIT staff member. In addition to carrying a symbolic religious role, madrinas are influential in a young person's life. The significance of naming a madrina as a special keynote speaker for the ¡Soy Unica! ¡Soy Latina! event is to represent a community member who "provides guidance, support, and is someone to look up to," Berlin said.
According to Joann Santos, president of Latinas Unidas, "The ¡Soy Unica! ¡Soy Latina! Rally started two decades ago by Catholic Family Services to empower young women and build pride in the Latin community." The outreach event focuses on self-esteem and self-care through healthy "decision making, assertiveness, and pride for heritage," she said.
Girls ages 13 and under must be accompanied by a female adult or guardian at the rally.
Per RIT safety guidelines, all attendees 5 years of age and older (including faculty, staff, students, their families, and campus visitors) must provide proof to their RIT sponsor of COVID-19 vaccination card, or proof of COVID-19 PCR negative test within 72 hours of coming onto campus, or proof of a COVID-19 antigen test on the day of arrival onto campus.
Registration is required for ¡Soy Unica! ¡Soy Latina! To register and for updates, go to Latinasunidas.org, or, on Facebook–Latinas Unidas or Soy Unica! ¡Soy Latina!
For more information, contact Kraig Farrell, RIT K-12 University Center liaison, at kraig.farrell@rit.edu, Raquel Serrano, Latinas Unidas public relations liaison, at rserrano.rcc@gmail.com, or Jeanette Colby, Latinas Unidas committee communication liaison, at jeanette.colby@gmail.com.
Topics