RIT incubator company Circle Optics reaches $2.5 million in investments
Latest investment from U.S. Air Force will further development of panoramic imaging technology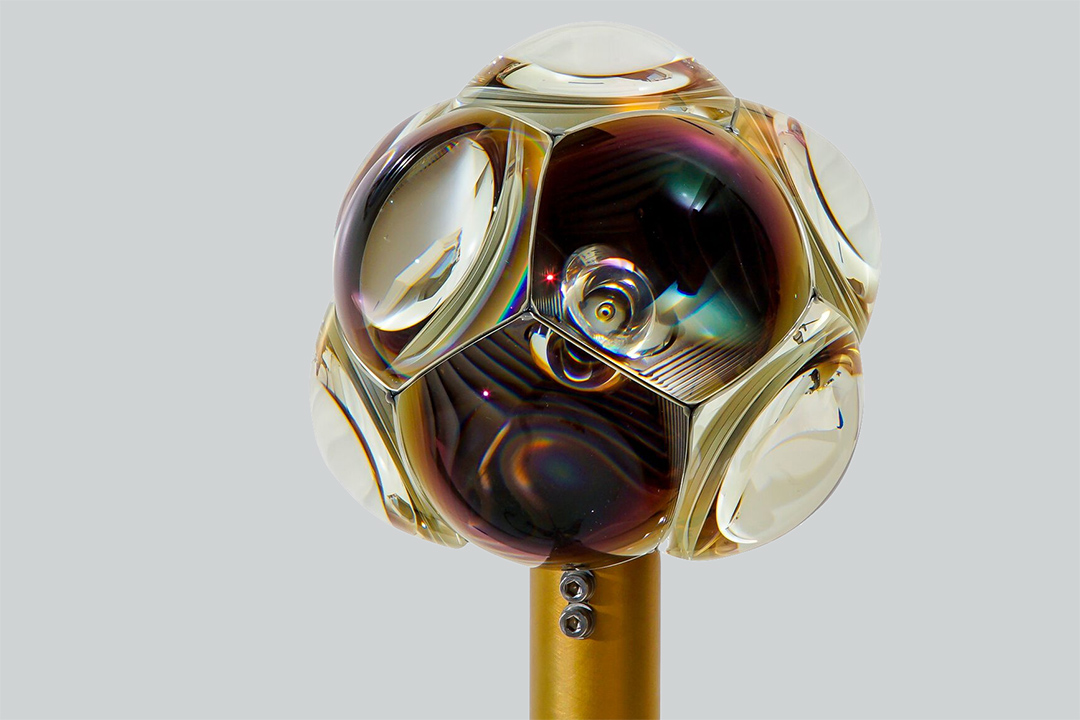 Circle Optics, a member company of Rochester Institute of Technology's Venture Creations technology business incubator, has earned two significant investments totaling $800,000 to further advance its panoramic imaging technology. As a result, the company enters the second quarter with $2.5 million in total contract awards.
Innovators of the world's first stitch-less 360-degree camera, the Hydra, Circle Optics was awarded a Phase I investment of $50,000 last quarter to further develop its real-time, 360-degree imaging capture technology, and a Phase II $750,000 grant this quarter to improve image capturing for use with artificial intelligence simulations, both from the U.S. Air Force.
During Phase II, Circle Optics will further develop its novel camera system, Hydra 2, so that it can be deployed from a vehicle for data collection. As part of the award, the company is partnering with Stevens Institute of Technology to design an integrated circuit to replace the need for a laptop to run the system.
"The next major step in the development of the camera system involves cutting the wires and going to full portability," said Peter Stubler, Principal Investigator for Circle Optics. "Full 360-degree surround imagery contains large amounts of data and requires lots of computational power for real-time, wireless connectivity."
Contributing to the upstate New York region's status as an innovation hub, Circle Optics, which was founded in 2017, has participated in several other regional accelerator programs, including Luminate NY and GENIUS NY, where it was awarded a $500,000 investment. The company was also named to The Tech Tribune's 2022 list of Best Tech Startups in Rochester.
According to CEO Zakariya Niazi, the company's unique patented technology that enables image capture with stitch-less, instant 360-degree imaging is revolutionizing aerospace and unmanned flight, and enhancing immersive experiences globally.
"We are just beginning to learn the applications of this new technology and are eager to learn how the wider field of view will enhance other technologies," he said.
Circle Optics Chief Operating Officer and RIT alumnus Ian Gauger '17 M.Arch (architecture) is pleased to have the opportunity to develop his company's systems in partnership with the university.
"During my time at RIT, I learned to how to be an innovator, and being part of RIT Venture Creations has allowed us access to an incredible network and invaluable mentorship."