RIT launches Parent and Family Programs website
Resources and advice available for parents to help students succeed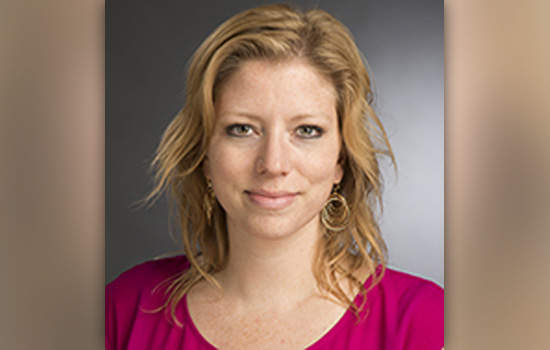 A new website has been launched by Rochester Institute of Technology's Parent and Family Programs office to answer parents' questions about RIT, students' transition into college and adulthood, and offer advice to support student success.
"I really felt parents needed one place to get information," said Parent and Family Program Director Chelsea Petree, who made the website her first project after joining RIT in July. "A college website can sometimes be so big, it can be hard to navigate. This gave me the opportunity to put in one place what parents' top concerns may be and to help them best use our resources so they can support their student here."
Parent and Family Programs is an office of RIT Student Affairs.
"We want to create a culture where questions are asked as opposed to not being asked," said Senior Vice President for Student Affairs Sandra Johnson. "We encourage parents with any question about their student's experience at RIT to contact us."
The website has several sections, including "Timely Issues," offering insights of what parents may expect from their son or daughter each month while in college. In December, for example, students may miss the family traditions and comforts of their childhood. So parents could consider saving some of the family's decorating or baking traditions until students complete finals and return home.
Also featured are 30-second video clips produced by RIT's University News Services that show slices of life on campus, polls (currently asking parents how often they communicate with their son or daughter at college), advice on preparing a visit to RIT and recent stories about RIT students, faculty and events.
Parents will also find information on the site about health and safety, co-ops, financial aid and scholarships and academic support services.
The website was launched the first week in December; a notice was put on the RIT Parent and Family Facebook page and emails were sent notifying parents whose email addresses were on file.
"I've heard from a lot of parents who said it's been very helpful and they're grateful for it," Petree said. "Now they know my office exists and they can reach out to me at any time with questions."
Petree said knowing the concerns parents have helps her develop future communications for them.
"Parent concerns are genuine and questions are always welcome in my office, whether it's a quick question such as when residence halls open over the break or something we need to work through together, such as a student having trouble locating the appropriate academic support resource," she said.
This time of year, parents want to make sure their son or daughter's mental health issues are addressed. "Some want to know that Counseling and Psychological Services is available and how it works. It is often a stressful time with finals, but all those things change with the time of year," Petree says. "In the spring, we will get graduation questions, and questions about co-ops and summer jobs."
Petree said one of the goals of the website is to let parents understand that their role as a parent of a college student is very different than it was before.
"Parental involvement is more of a guiding role now," Petree said. "But parents are vital. Our purpose is to help students be successful. They need support from home as well as on campus to be successful."
The center, in the Student Alumni Union, Room 2410, is also open for students with questions, Petree said.
Topics