RIT named in $4.2 million NSF grant
Upstate New York Alliance will support research in STEM-related pursuits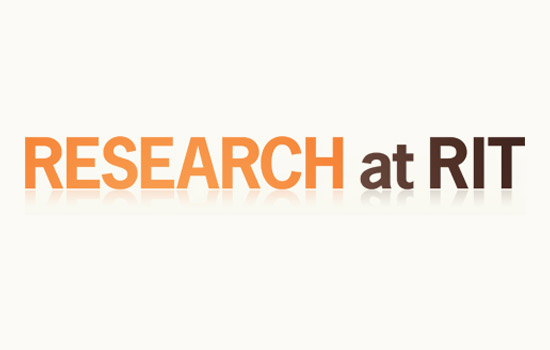 The Upstate New York Alliance for Entrepreneurial Innovation—a partnership of Cornell University, Rochester Institute of Technology and University of Rochester—has been awarded $4.2 million from the National Science Foundation Innovation Corps Program to lead entrepreneurship and commercialization support programs targeted at the scientific community through an NSF I-Corps Node site at Cornell.
The I-Corps program is designed to help teams determine the commercial readiness of their technology concept and identify obstacles that must be overcome to launch their product. The grant will allow the UNY Alliance to capitalize on the partner universities' research to support innovative science, technology, engineering and mathematics-related pursuits throughout the state.
Led by faculty and entrepreneurs from the three schools, the program will highlight business-model development and customer discovery to apply the state's best research to benefit participants who want to start their own companies and researchers who may go on to work in industry.
"This program is designed to advance the technological ecosystem by providing scientists and engineers with the resources they need to turn their discoveries into products, process solutions and viable businesses that will have a positive impact on society and the regional economy," said Lance Collins, Cornell's Joseph Silbert Dean of Engineering. Cornell Engineering and its partner schools will lead the node program with support from the Cornell Center for Regional Economic Advancement.
Fostering and promoting a diverse and inclusive entrepreneurial community is a key element of the program. "There is great potential to expand I-Corps programming to significantly increase STEM commercialization generally and, specifically, to underrepresented groups," said Ryne Raffaelle, RIT vice president for research and associate provost. "This collaboration with our partners will shine a spotlight on upstate New York as a hub for STEM education and entrepreneurial endeavors."
In addition to creating a regional hub for research-driven commercialization, the UNY Alliance will leverage the national network of I-Corps Nodes, further strengthening ties between the scientific and entrepreneurial communities across the United States.
"The NSF I-Corps Node will support entrepreneurship education, research and infrastructure, showcasing upstate New York as a destination for technical innovation," said Duncan Moore, vice provost for entrepreneurship at University of Rochester. "We are excited to work with our entrepreneurship and innovation colleagues at Cornell and RIT to support teams around the nation in evolving their technologies beyond the lab."
The NSF I-Corps Node will begin to offer programming during the 2016 fall semester. For more information or to learn about the application process, visit ctt.cornell.edu.
Topics