RIT named among 'Best Employers for Women'
RIT ranked 128th in the list of the top 300 employers nationally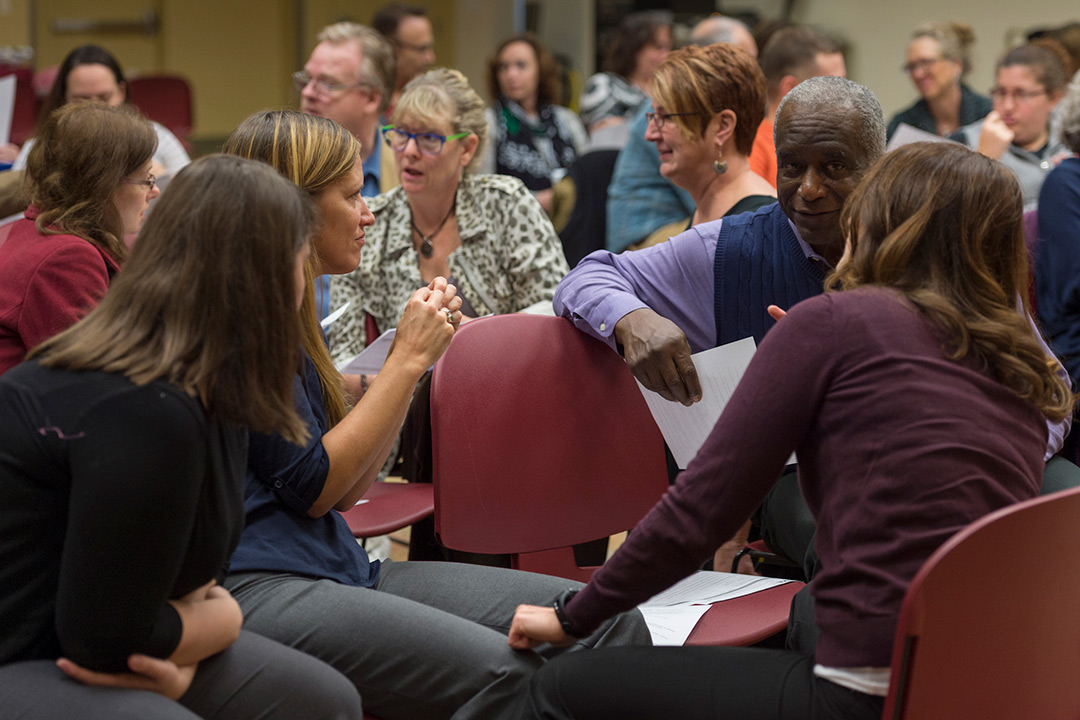 Elizabeth Lamark
Forbes named Rochester Institute of Technology among this year's list of the top 300 "Best Employers for Women."
The list recognizes organizations that support their female workforces in the range of areas that are important to women, including pay equity, opportunities for advancement and family leave. RIT ranked 128th overall and 16th in the education industry.
Forbes compiled the list based on an independent survey from a sample of 40,000 American employees, including more than 25,000 women, working for firms or institutions with 1,000 or more employees. Respondents were asked to rate their employers on criteria such as working conditions, diversity and how likely they'd be to recommend their employer to others. Female respondents rated their employers on factors such as parental leave, discrimination and pay equity and asked to nominate organizations in industries outside their own. The final list ranks the 300 employers that both received the most recommendations and boast the most gender-diverse boards and executive ranks.
 "We are honored to be recognized nationally as a workplace that is equitable for all," said Judy Bender, associate vice president for human resources. "We strive to support professional growth, provide equitable compensation and offer a well-balanced benefits package to all of our faculty and staff. RIT's placement on this list speaks to the positive culture and environment fostered here."
RIT has numerous organizations and initiatives dedicated to ensuring equitable treatment of women employees. AdvanceRIT, funded through a National Science Foundation ADVANCE Institutional Transformation grant with additional support provided by the university, is a long-term multi-faceted project designed to increase and advance women faculty in STEM disciplines at RIT. Last year RIT's first Women's Caucus launched as part of Academic Senate to focus on advocacy and collaboration on important women's issues. The President's Commission on Women is a diverse group of RIT faculty, staff and students that advocates for and advises the President on the progress of RIT's commitment to securing equitable representation, opportunities and rewards for women at RIT.
At the leadership level, half of RIT's 12 deans are women. RIT's Kate Gleason College of Engineering is also the only engineering in the United States that is named after a woman.
To see the full list of the nation's Best Employers for Women, go to www.forbes.com/best-employers-for-women/list.