RIT/NTID partners with The Strong Museum for Deaf Day of Play March 5
Students from NTID's interpreter education program will be on hand to provide ASL assistance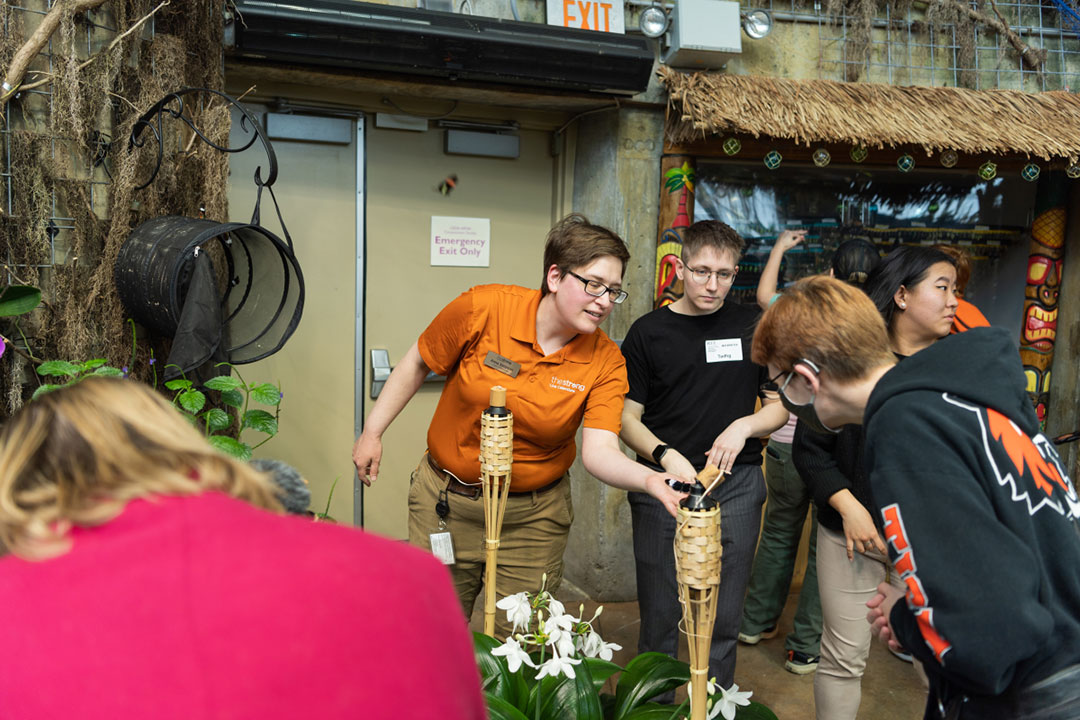 Rochester Institute of Technology's National Technical Institute for the Deaf and The Strong National Museum of Play have again partnered to celebrate the richness of Rochester's Deaf community with a Deaf Day of Play at the museum from 10 a.m. to 5 p.m. on Sunday, March 5.
Students from NTID's Department of American Sign Language and Interpreter Education Bachelor of Science in ASL-English Interpretation program will provide ASL assistance at the museum's admissions desk and its Skyline Climb high-adventure course throughout the day. Free ASL tours of the Dancing Wings Butterfly Garden will take place every hour from 11 a.m. to 2 p.m. General museum admission fees apply.
"The Strong and National Technical Institute for the Deaf partnered last year for the first time, and the inaugural Deaf Day of Play was a huge success," said Steve Dubnik, president and CEO of The Strong. "We're so pleased to celebrate Rochester's Deaf community with another Deaf Day of Play and to provide students from the renowned NTID additional real-world opportunities to practice their ASL skills. Education and inclusion are at the core of everything the museum does."
The interpreting students who will be providing communication support during the Deaf Day of Play will be graduating at the end of the academic year and will earn course credit as well as experience applying the knowledge and skills they have gained during their four-year interpreting bachelor's degree program. Rochester School for the Deaf will also be on site and will be offering ASL storytime.
"We are thrilled to be partnering once again with The Strong Museum for Deaf Day of Play," said Gerry Buckley, NTID president and RIT vice president and dean. "Rochester and the surrounding area continue to show great support to our students and the Deaf community, and the Deaf Day of Play is another example of what an open and inclusive region we live in. We are grateful to have The Strong Museum as a partner in this annual event."
Additional accommodations, such as DeafBlind requests, should be made by Feb. 19 to The Strong's Cathy DeBellis at cdebellis@museumofplay.org.
Topics