RIT part of new not-for-profit entity selected by NYC for world-leading climate center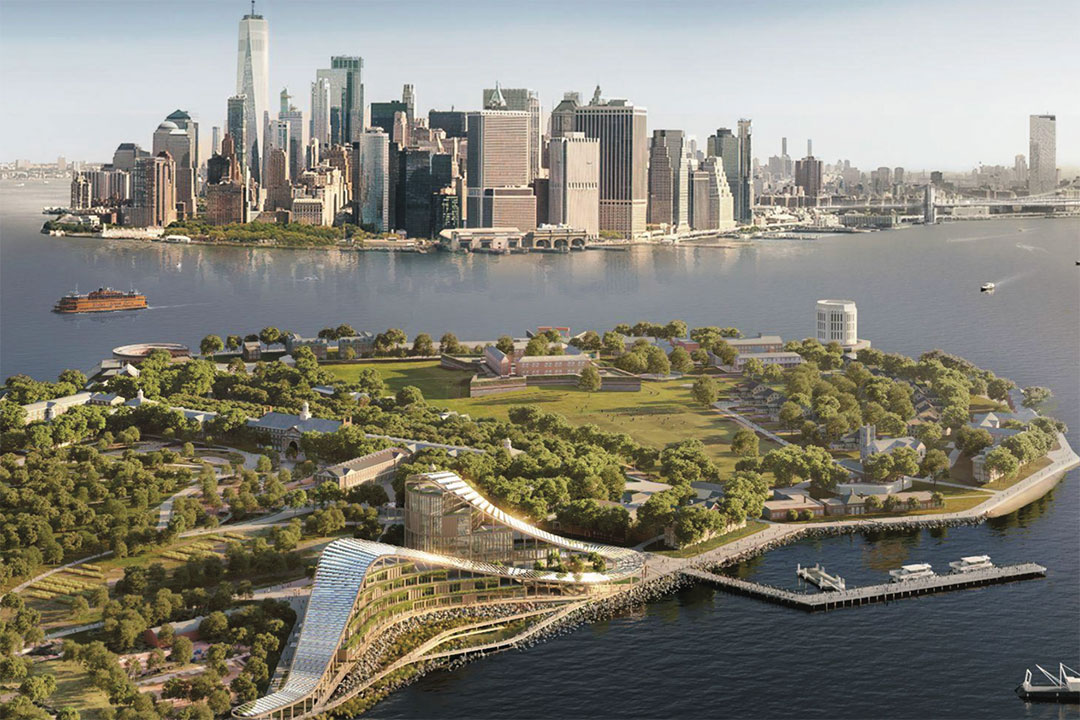 Governors Island, a historical site in New York Harbor for centuries, will be the home to a new world-leading climate solutions center that will position New York City as the global leader for one of the most pressing issues of our time: climate change.
Rochester Institute of Technology will be part of "The New York Climate Exchange" ("The Exchange"), a first-of-its-kind international center for developing and deploying dynamic solutions to our global climate crisis. Sponsored by the New York City Mayor's Office and the Trust for Governors Island, The Exchange was selected through a highly competitive process initiated last spring.
The New York Climate Exchange will be led by Stony Brook University and several prominent core and affiliate partners including RIT, IBM, Georgia Institute of Technology, Pace University, Pratt Institute, the University of Washington, Duke University, Moody's Corporation, SUNY Maritime College, Oxford University, Brookhaven National Laboratory, URBS Systems, GE, and several other business, nonprofit, and on-island partners.
"This is a great day for New York City and The Trust for Governors Island. This collaborative effort will engage RIT students and educators who will work alongside essential partners to focus on climate solutions that impact New York, our nation, and the world," said RIT President David Munson. "RIT is proud to be part of The New York Climate Exchange that will use its formidable resources, technology, and research expertise to drive solutions to benefit our economy, environment, and society." 
The Exchange expands RIT's commitment to sustainability and will provide opportunities for students and faculty to join together to collaboratively solve some of the most pressing challenges brought about by climate change. RIT will contribute expertise from its Golisano Institute of Sustainability, the New York State Center of Excellence in Advanced and Sustainable Manufacturing, the New York State Pollution Prevention Institute, and the REMADE Institute.
In addition to convening the world's leaders and climate experts, The Exchange will host green job training and skills-building programs for residents to help them launch successful careers. The Exchange also will partner with local institutions to address the social and practical challenges created by climate change—including research that becomes commercially viable and ideas that lead to immediate action on the local and global levels. The design and operations of The Exchange will serve as a model for sustainability with a net zero campus that complements the natural landscape of Governors Island and the urban landscape of New York City.