October 7, 2019
by Ellen Rosen
RIT partners with 2U to offer online master's degree in architecture
Course should be available next fall, pending state and national approvals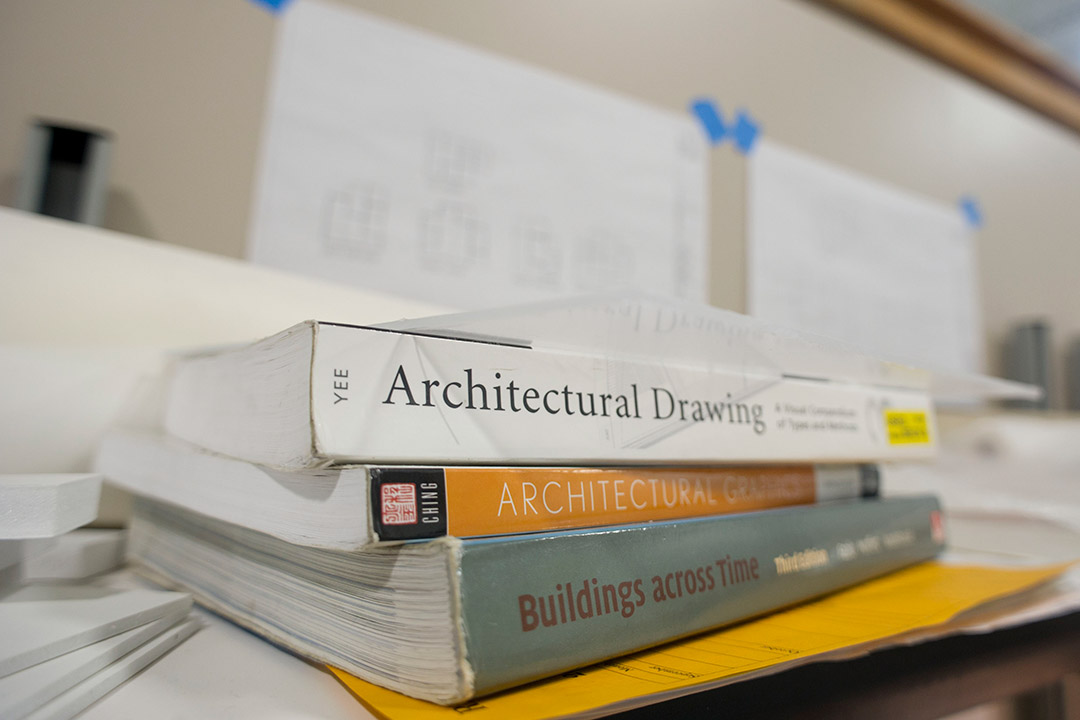 Rochester Institute of Technology is partnering with 2U, a global leader in education technology, to deliver an online Master of Architecture (M.Arch.) degree. The program, which is 2U's first architecture offering, takes RIT's highly regarded campus-based degree online.
"We feel our unique curriculum and strengths in sustainable architectural practices should be shared throughout the nation and globally," said Ellen Granberg, RIT provost and senior vice president for academic affairs. "We look forward to pioneering the delivery of our program with technology built as a mobile-first platform, making it easy for students to access content and live classes from anywhere."
RIT's Master of Architecture program was established in 2011 and is offered through its Golisano Institute for Sustainability. The program uniquely fuses architecture and sustainability in providing graduates the tools that enable future leaders to address technology, building performance, site, environment, social issues and urbanism with sustainability and resiliency in mind. RIT Architecture Online will match the rigor and reputation of the NAAB-accredited (National Architectural Accrediting Board) on-campus program. Students will complete a 105-credit curriculum with a focus on sustainability, design, technology and research, which will help prepare graduates for the modern field of architecture.
"We are very delighted to begin this significant and important collaboration with 2U," said Dennis A. Andrejko, head of RIT's Department of Architecture. "As architectural practice unfolds and navigates into the 21st century, it is essential that we reach out in a variety of ways to the future leaders of those focusing on sustainable and resilient built environments. As the future of program offerings evolve within the academy, providing flexibility of delivery modality will logically enhance educational opportunities and outcomes. Partnering with 2U can certainly allow us to add momentum in advancing our sustainability and resiliency agenda, while inextricably linking this to the opportunities, power, and value of design inquiry and architecture."
Andrew Hermalyn, 2U president of global partnerships, said the company is "thrilled to launch the first 2U-powered architecture program with RIT, one of the most forward-thinking institutions on sustainability research, teaching and engagement. Working together, we will take the best of the RIT architecture program online and into the digital era and prepare the next generation of leaders in the field to address the most pressing sustainability and design challenges."
RIT faculty will develop and deliver the curriculum through a combination of live and on-demand classes on 2U's online platform, which can be accessed from nearly anywhere in the world. Students will also complete paid, immersive in-person cooperative education experiences in their local communities — facilitated by 2U's placement team — that supplement their classroom learning with hands-on, applied experience.
RIT Architecture Online is anticipated to launch in September 2020, pending approvals from the New York State Education Department and the National Architectural Accrediting Board.
Topics