December 13, 2021
by Luke Auburn
RIT poised to contribute to NASA's next great observatory following release of decadal survey
Researchers at RIT's Center for Detectors prepare to work on the survey's top priority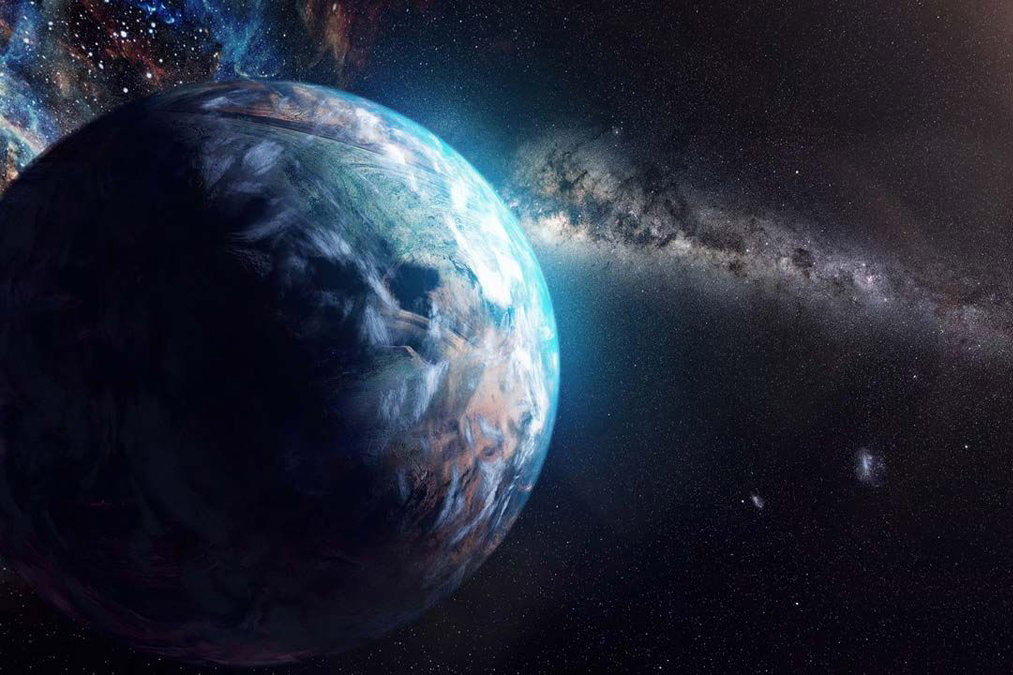 Researchers from Rochester Institute of Technology's Center for Detectors are poised to contribute to the top priority outlined in the decadal survey recently released by the National Academies of Sciences, Engineering, and Medicine. The report outlines the American astronomy community's scientific priorities, opportunities, and funding recommendations for the next 10 years.
The largest recommendation from the report calls for an infrared/optical/ultraviolet telescope optimized for observing habitable exoplanets and general astrophysics. The project combines two of the four Large Mission Concept Studies sponsored by NASA that were developed for consideration by the survey: the Habitable Exoplanet Observatory (HabEx) and the Large UV/Optical/IR Surveyor (LUVOIR).
Don Figer, director of RIT's Center for Detectors and the Future Photon Initiative, contributed to both projects. Figer was a member of the LUVOIR Optical/NIR Imager Instrument Team, co-chair of the LUVOIR Technology Working Group, and contributed to several papers proposing instrumentation for both HabEx and LUVOIR.
"I'm excited to see the astronomy community embrace this project because we have big plans to contribute to its success," said Figer, a professor in RIT's College of Science. "We are moving forward to propose the next phase of the single photon detector for the high definition imager, which would be the prime instrument in the telescope."
The report suggests the telescope will be able to observe planets 10 billion times fainter than their star and provide spectroscopic data on exoplanets, among other capabilities. Implementation could begin by the end of the decade, and if successful, would lead to a launch in the first half of the 2040 decade.
For more information and the full decadal survey, go to the National Academies of Sciences, Engineering, and Medicine website.
Topics