RIT Press receives award for innovative journal
Online journal was recognized by the Association of American Publishers for innovation in journal publishing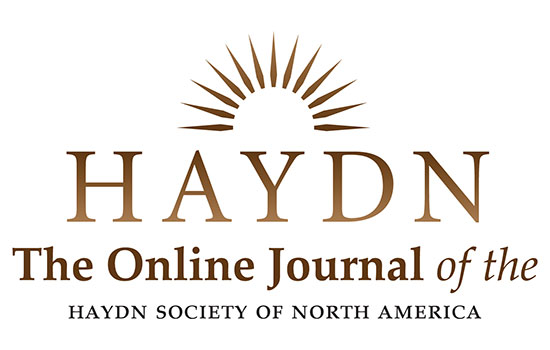 An online journal published by RIT Press and focused on scholarship exploring the music of Haydn has been recognized for innovation in journal publishing in the humanities and social sciences. HAYDN: The Online Journal of the Haydn Society of North America won a PROSE Award from the Association of American Publishers.
HAYDN, published semiannually, integrates audio clips, images of the 18th century composer's scores and other multimedia elements to augment scholarly articles written by international experts.
"The marvelous scholars, performers and teachers dedicated to bringing the many interesting and unique aspects of Haydn's music into the public's awareness have appreciated the special interactive way HAYDN utilizes current digital technology," said Michael Ruhling, professor of performing arts at Rochester Institute of Technology and editorial director of HAYDN. "Being nominated for and then receiving the 2018 PROSE Award for Innovation in Journal Publishing is wonderful recognition of the hard work and dedication of our authors, editors, the RIT Press, and the Haydn Society of North America, and affirms our own belief in the importance of the broadest possible education in the arts and humanities. How appropriate it is that this award is given to a journal dedicated to Haydn, who was such a continually inventive and innovative composer."
For 42 years, the PROSE Awards have recognized the best books, journals and digital content produced by professional and scholarly publishers. The entries are reviewed by a panel of 18 judges that includes editors, academics, publishers and research librarians who evaluate each work on its contribution to professional and scholarly publishing.
"As HAYDN's publisher, RIT Press is pleased and gratified to learn of the award and the good company we're in," said Bruce Austin, director of RIT Press. "Leveraging all the advantages of digital media for the benefit of researchers as much as readers, HAYDN continues to be a leader in scholarly journal publishing, and the PROSE Award calls broader attention to that." For further information about the HAYDN Journal, go to www.haydnjournal.org.
RIT Press is the scholarly book publishing enterprise at Rochester Institute of Technology—dedicated to the innovative use of new publishing technology while upholding high standards in content quality, publication design and print/digital production. The Press offers specialized titles for niche academic audiences, trade editions for mass-market audiences and occasional limited editions with unique aesthetic standards.
Topics