RIT professor named lecturer at Yale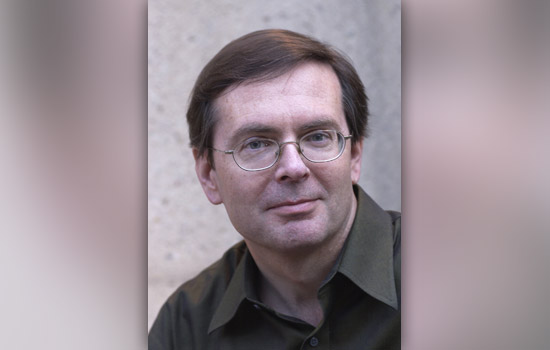 RIT professor David Merritt was named this year's Boris Garfinkel Lecturer at Yale University and recently presented a set of lectures on astrophysics.
Merritt gave the Garfinkel Lecture on "Dynamical Evolution of Galactic Nuclei" on Jan. 23. He also presented two graduate-level lectures on "Recent Developments in Loss-Cone Theory" on Jan. 22 and 24.
"It's an honor to be recognized in this way," said Merritt, professor in RIT's School of Physics and Astronomy. "Yale University has one of the strongest astronomy departments in the world, and much of the fundamental work in dynamical astronomy has been carried out there."
Merritt is an internationally known expert on supermassive black holes and the author of Dynamics and Evolution of Galactic Nuclei, published by Princeton University Press in 2013.
The Boris Garfinkel Lectureship Fund invites one expert per year to discuss problems of current interest in the field of dynamical astronomy. The lectureship originated from a gift from the late research astronomer at Yale.
Topics