RIT properties approved for START-UP NY program
University plans to use tax incentive program to partner with high-tech, high growth businesses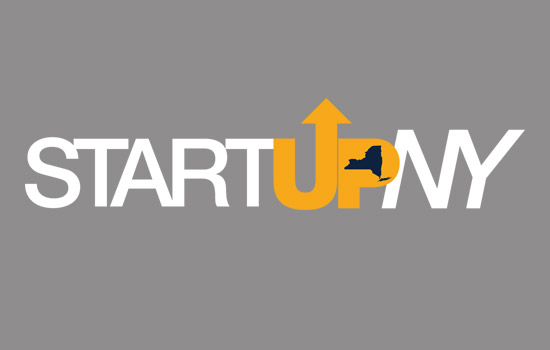 Rochester Institute of Technology is the first private university to be selected to participate in the state's START-UP NY business development initiative, officials announced today.
The state has approved two RIT-owned properties—40 Franklin St. in downtown Rochester and the Venture Creations incubator in Henrietta—for the program. Under START-UP NY, qualifying businesses that locate in those spaces and create new jobs will pay no state or local taxes for 10 years.
"Many thanks to Gov. Cuomo for creating this exciting program," said RIT President Bill Destler. "RIT is pleased and very honored to be the first independent college campus to participate in START-UP NY, and to help execute the vision of the governor and state Legislature in creating it.
"Facilitating innovation and the entrepreneurial spirit are in RIT's DNA," Destler continued. "So we are confident that the incentives associated with this program will provide tremendous opportunities to retain more of our talented graduates in Upstate New York as well as reconnect with out-of-state alumni who would consider relocating or expanding their businesses here. We've had many inquiries already and we look forward to capitalizing on this program to grow new jobs and create additional co-op and employment opportunities for our students and graduates."
START-UP NY offers a variety of tax incentives designed to draw jobs and companies to colleges and universities across the state. It's aimed at local entrepreneurs seeking to start up a business, as well as existing companies that would expand or out-of-town businesses that would relocate by partnering with universities and colleges.
Last month, the state announced eight public colleges and universities that will be participating in the program.
"Today's approval of RIT's START-UP NY plan represents the first private college admitted to the program and is big news for businesses and entrepreneurs looking to invest and create jobs in Rochester," said Empire State Development President, CEO & Commissioner Kenneth Adams. "Governor Cuomo launched START-UP NY to offer something no other state does—the opportunity to operate your business completely tax-free. With RIT joining the other 11 approved colleges and universities, the program is off to a strong start and we are excited to see the new businesses and the jobs they'll bring to the Finger Lakes and Upstate New York."
Destler said RIT expects to quickly fill the 56,000 square feet of RIT space approved for the program. The qualifying spaces are the first, third and fourth floors of 40 Franklin St., a downtown building now being renovated for Center for Urban Entrepreneurship, and the first and second floors of Venture Creations, RIT's incubator, located at 125 Tech Park Drive in Henrietta.
"We are seeking to establish partnerships with high-tech, high-growth potential, job generating companies that are aligned with RIT's academic, research and economic development priorities," Destler said.
With the state's approval of its Start-Up NY application, RIT can now begin formal discussions with interested businesses. Interested businesses can get more information at www.rit.edu/startup.