RIT receives trio of TRIO grants to support underrepresented students over the next five years
Funding renewed for McNair Scholars, Upward Bound, and Veterans Upward Bound programs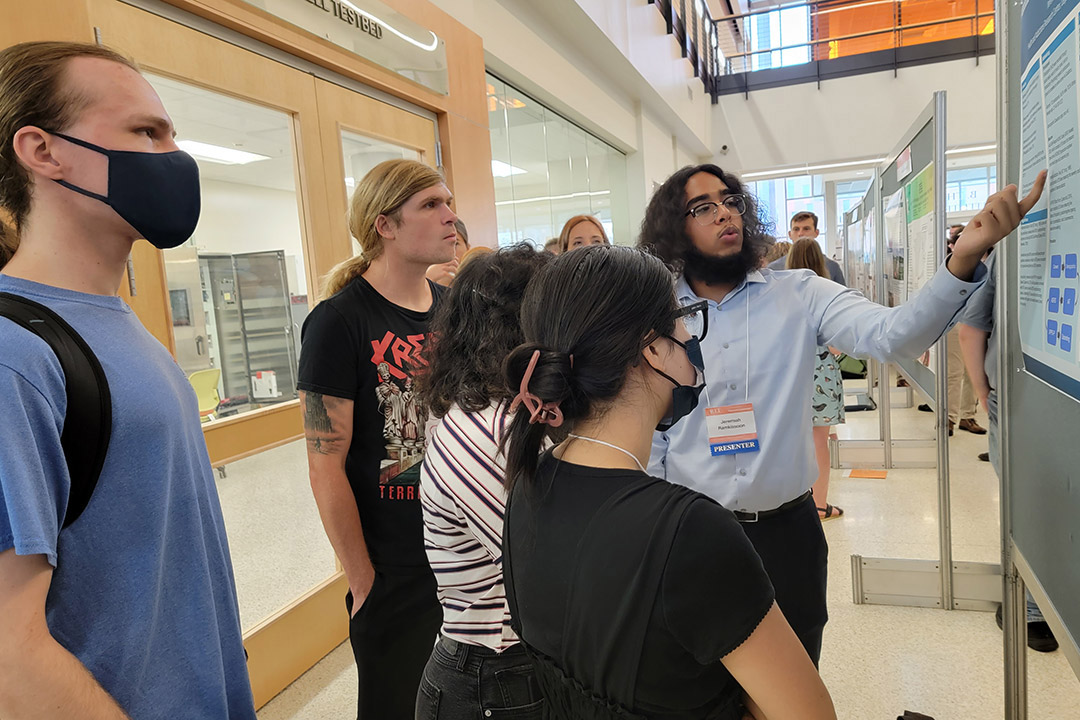 Rochester Institute of Technology received funding from the U.S. Department of Education to continue offering three federal TRIO programs for supporting underrepresented students. RIT earned competitive grants anticipated to total more than $4 million over the next five years to support its McNair Scholars, Upward Bound, and Veterans Upward Bound programs.
The TRIO programs were originally established by the federal government in 1965 to ensure equal educational opportunity for all Americans, regardless of race, ethnic background, or economic circumstance. This family of programs serves students from middle school through college, and there are even programs for adult learners and veterans who want to further their education.
Kate Torrey, senior program director of RIT's McNair Scholars Program, said TRIO programs offer transformational opportunities for the students who benefit from their college support services.
"I'm grateful that the TRIO programs provide support for those students who may have additional hurdles to overcome to get their education," said Torrey. "We all benefit from these programs and their contribution to society."
The RIT Ronald E. McNair Post-Baccalaureate Achievement Program serves a diverse group of 26 talented second-, third-, and fourth-year RIT students each year who are interested in pursuing post-baccalaureate education. Established in 2007, the RIT McNair Scholars Program provides graduate school preparation and assistance with the graduate application and selection process, with an emphasis on doctoral studies.
Upward Bound supports and challenges high school students in their efforts to apply and gain admission to college. Established in 2017 and led by Program Director Victor Davidson, RIT's program supports 60 students annually at Leadership Academy for Young Men and Greece Olympia High School by providing coaching, mentoring, advising, cultural activities, and college tours. It also features a six-week immersive summer program on RIT's campus where students take enrichment classes with professors, work on projects, and go on outings.
Veterans Upward Bound assists veterans and military service members with successfully enrolling in school, which can be at any college or training program, not just at RIT. The free program assists 125 military veterans annually in all aspects of the college admissions process, including applying for and understanding financial aid benefits, providing refresher courses, one-on-one tutoring, laptop loans, and connections to local resources. Overseen by Director Rachel Mathews, the program was established in 2017 and is proud to have expanded the services area, reaching veterans geographically all the way up to Jefferson County, for this new funding cycle. 
Topics