RIT recognized in 2021 STEM Workforce Diversity Magazine's 'Top 20 Universities' list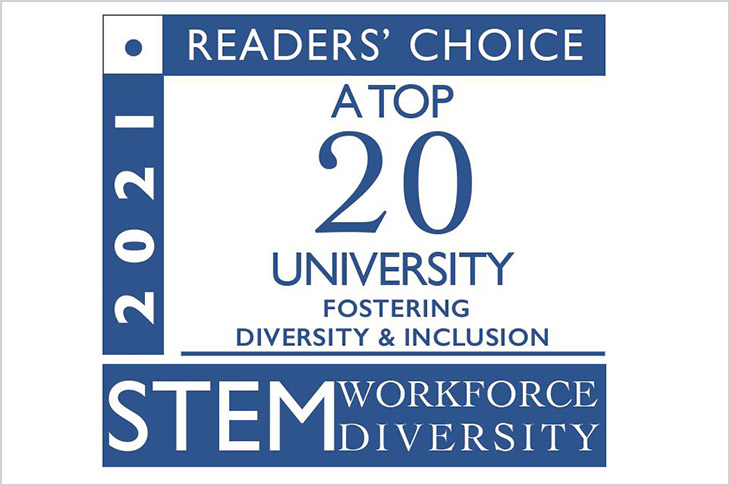 Rochester Institute of Technology received national recognition for its work to help diversify the science, technology, engineering, and math (STEM) workforce. STEM Workforce Diversity Magazine ranked RIT among its top 20 universities for 2021.
STEM Workforce Diversity Magazine, established in 1994, is the first magazine published for the professional, diversified high-tech workforce, which encompasses everyone, including women, members of underrepresented groups, people with disabilities, and non-disabled white males to advance in the diversified working community.
The list is the result of an annual reader survey mailed each year to randomly selected readers of STEM Workforce Diversity Magazine. Respondents to this year's survey were asked to name the top universities they believed offer a diversified curriculum, student base, faculty, and staff, and foster a diverse and inclusive learning environment in STEM.
"RIT is proud to be acknowledged as a leader in helping diversify the STEM workforce," said Keith Jenkins, RIT's vice president and associate provost for Diversity and Inclusion. "There still needs to be significant progress in these fields to become more diverse, equitable, and inclusive, but RIT remains committed to engaging in that work."
To view the full list, go to the STEM Workforce Diversity Magazine website.