RIT remembers President Emeritus M. Richard Rose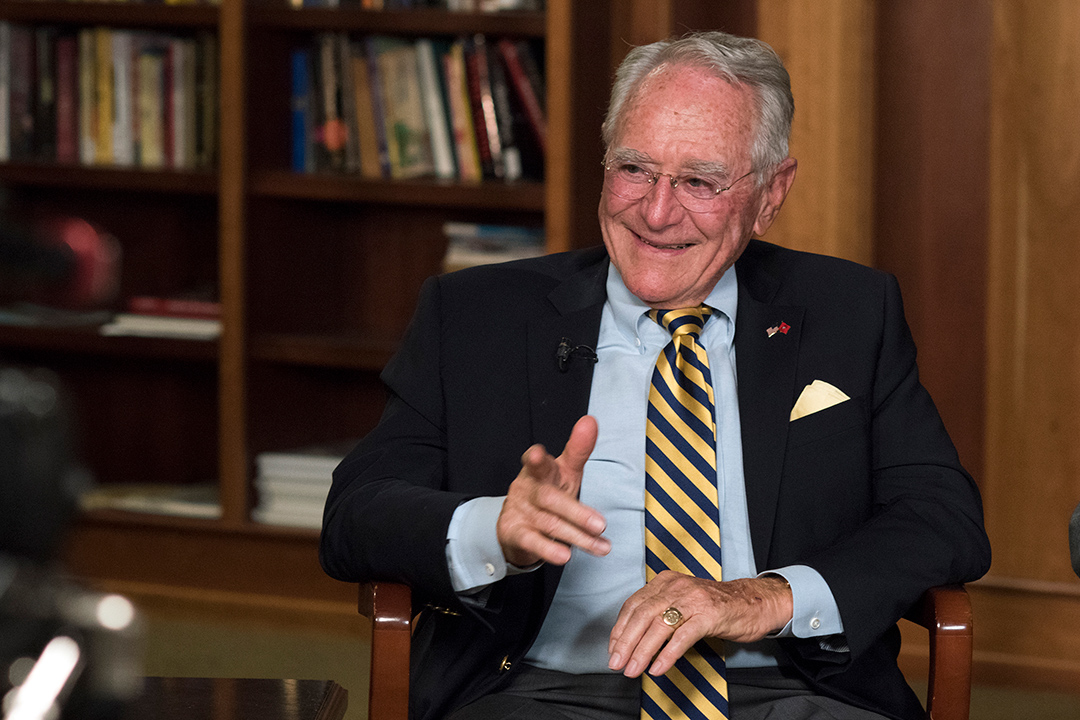 M. Richard Rose, president of RIT from 1979 to 1992, died Saturday, April 10, at his Florida home. He was 88 years old.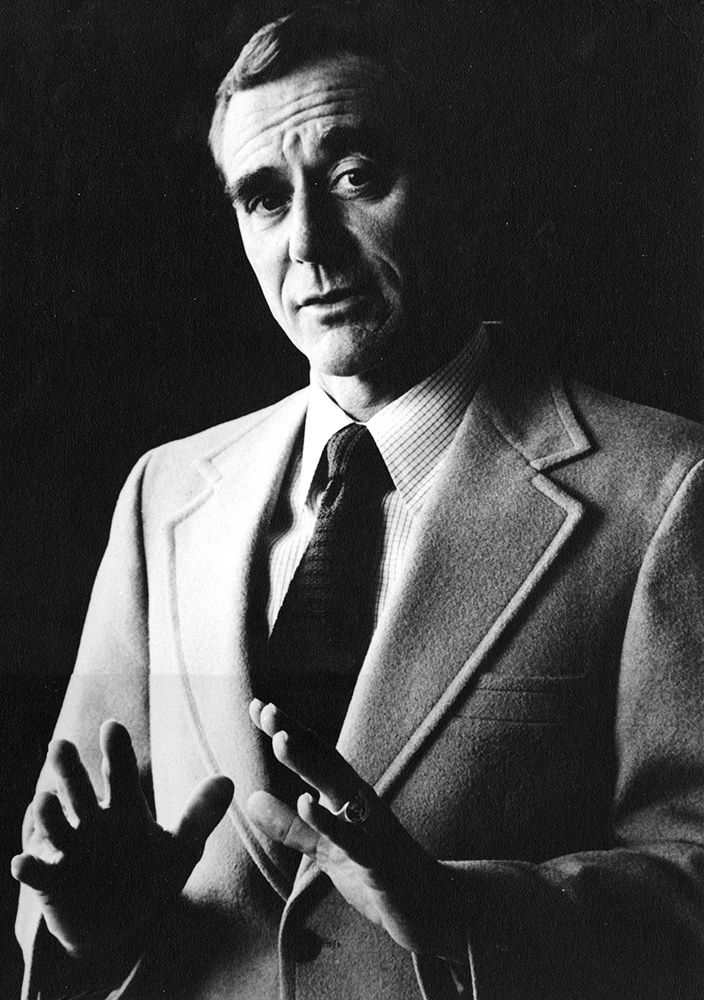 Dr. Rose, RIT's seventh president, is credited with building the university's reputation and expanding its curriculum. He helped launch the university's first doctoral program in 1990, the first and only imaging science Ph.D. in the nation at the time. This put RIT on a trajectory to add more doctoral programs and become a leading national research university.
Dr. Rose believed that students at a technical university should be greatly exposed to art, literature, philosophy, and culture. As a result, RIT increased its liberal arts and humanities curriculum. This included the incorporation of the former Eisenhower College to RIT.
"The more expansive inclusion of the arts and humanities into RIT's highly technical curricula is a testament to the forward-thinking mindset and strong leadership of President Rose," said RIT President David Munson. "The academic decisions that were made by President Rose continue to benefit our students, faculty, and staff and attract the high caliber and well-rounded students that RIT is known for around the world. I offer my condolences to President Rose's family and all who knew him. His legacy will live on at RIT." ​
Dr. Rose, born in Fredonia, Pa., attended Slippery Rock University of Pennsylvania where he earned his bachelor's degree in 1955. After graduating, he served in the U.S. Marine Corps as a platoon leader. He earned a master's degree in counseling from Westminster College in Pennsylvania and a doctoral degree in higher education administration from the University of Pittsburgh. He married Clarice Ratzlaff, with whom he had three sons.
After a brief career as a schoolteacher, he became a professor of education and assistant provost at University of Pittsburgh. He was appointed Deputy Assistant U.S. Secretary of Defense for Education in 1972. In 1974, he became the 10th president of Alfred University before his appointment to RIT in 1979.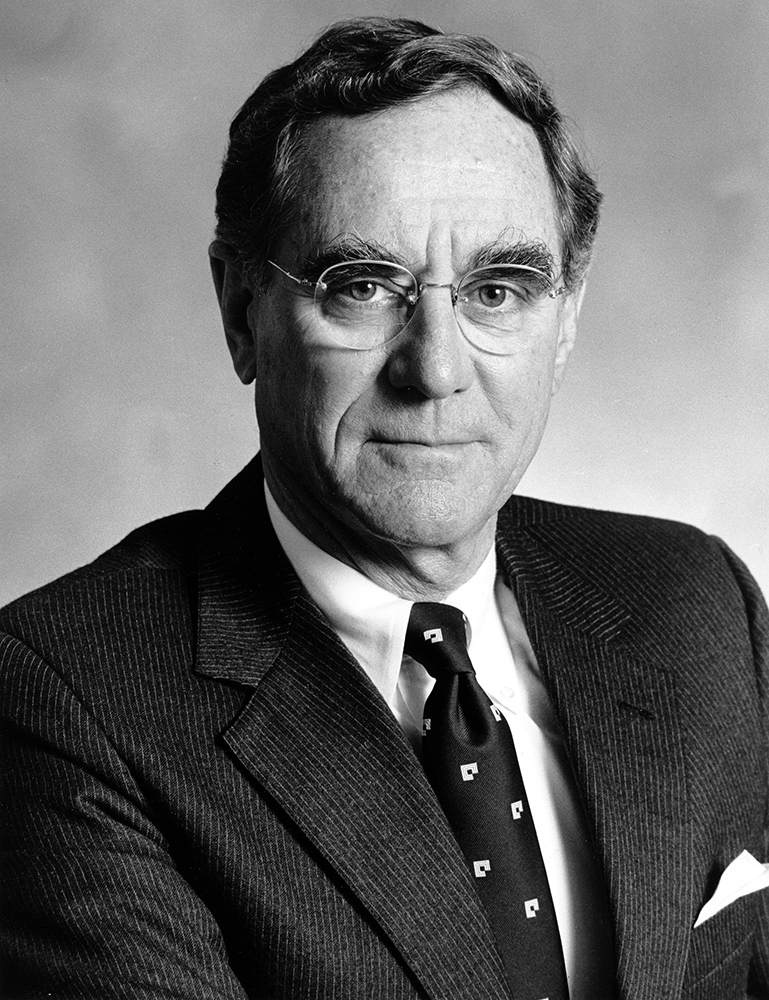 "I don't believe there is an area of higher education in this country that is more vital to the country's future than solid higher technological skills … I think RIT plays a very critical role in this assessment of skills and teaching of skills and I, for one, look forward to being a part of it," Dr. Rose told the late Dane Gordon, RIT history professor emeritus and author of Rochester Institute of Technology: Industrial Development and Educational Innovation in an American City 1829–2006.
Dr. Rose oversaw the successful completion of the 150th Anniversary Campaign Fund, which raised $42 million for the university in 1979. As part of the anniversary, 12 RIT students set a Guinness World Record for the fastest non-stop transcontinental run, traveling 3,409 miles in 18 days. Rose ran with them for the last two miles of their journey. In 1987, Rose announced an $85 million capital campaign called Access to the Future, which would fund the construction of five new buildings and endowments for student scholarships and professorships.
Rose was inducted into RIT's Athletics Hall of Fame in 1998. He is credited with restructuring of RIT's Department of Intercollegiate Athletics that included additional funding, the addition of three women's sports, increased staffing, and expanded facilities, including the construction of the Hale-Andrews Student Life Center.
"Rich and Clarice were most congenial and supportive prior to my arrival on campus to occupy the Office of the President," said President Emeritus Al Simone, who succeeded Rose in 1992. "Rich painted a positive picture of RIT going forward, and this picture influenced my decision to come to RIT. Rich never hesitated to respond to my requests for advice or presence in a meeting or general campus gathering. He accomplished a lot during his tenure at RIT, most notably in my judgment, in opening the doors to a doctorate program and to federal funding of classified research in the interest of national security."
Rose is the author of Educating the American military officer: The system and its challenges: an overview. Among his many honors, he earned the Distinguished Service Medal. He also served on numerous boards representing higher education and the Greater Rochester community.
"Dr. Rose played a pivotal role in changing RIT's trajectory from a regional institution to a nationally recognized research university," said Debbie Stendardi, retired vice president of RIT Government and Community Relations. "He had a vision of what the university needed to do in order to have an impact on critical national issues. The university's first Ph.D. program in imaging science was a turning point for RIT. A couple of years ago, on the occasion of the 30th anniversary of the Chester Carlson Center for Imaging Science, Dr. Rose's role in the creation of the center was recognized and a number of alumni and faculty wrote personal notes of appreciation to him. His response to those notes was very heartwarming."
"He was a great man and a better friend," added Barry Culhane, who served as executive assistant to the president for three RIT presidents after Dr. Rose's tenure.
Dr. Rose is survived by his wife, Clarice Ratzlaff Rose; his sons Scott, Eric, and Craig; five grandchildren; and a great grandchild. In his memory, RIT will lower the university flag to half staff on Wednesday, the day of his service. More information is provided by Merritt Funeral Home in Brooksville, Fla.
Editor's Note
In his last visit to RIT in 2018, Dr. Rose participated in the anniversary celebration of 50 years at the Henrietta campus. He joined a special reunion with President Al Simone (1992-2007), Bill Destler (2007-2017), and David Munson (2017 to present). Watch the video. Read the story.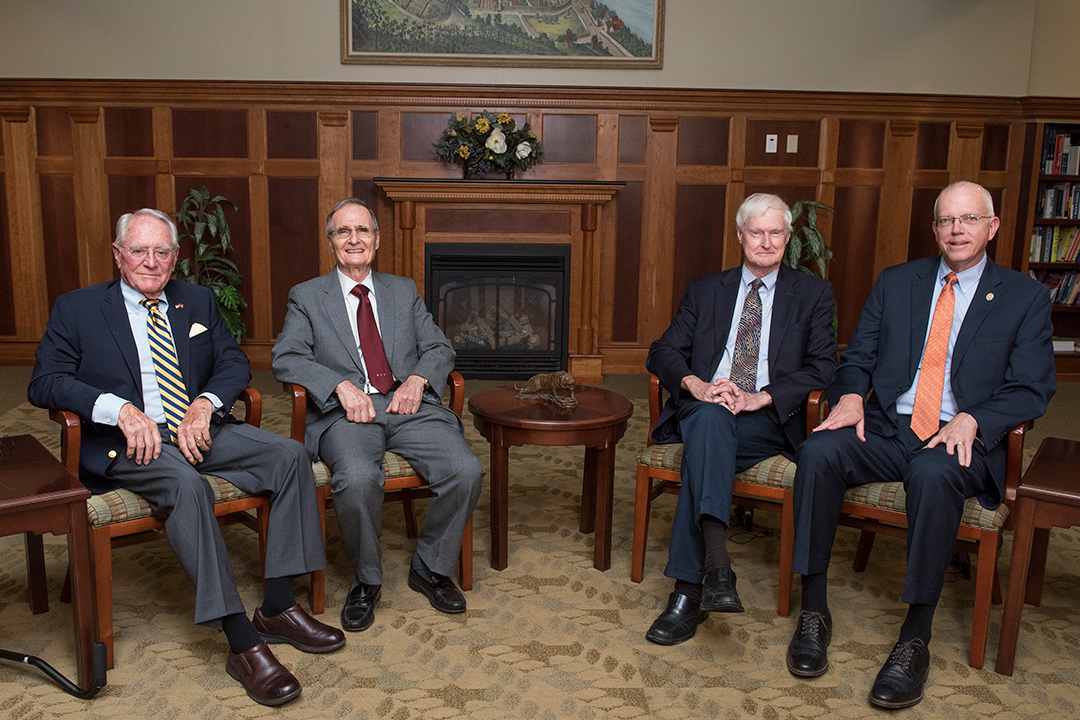 A. Sue Weisler