RIT researcher studies pica practices and iron nutrition among pregnant women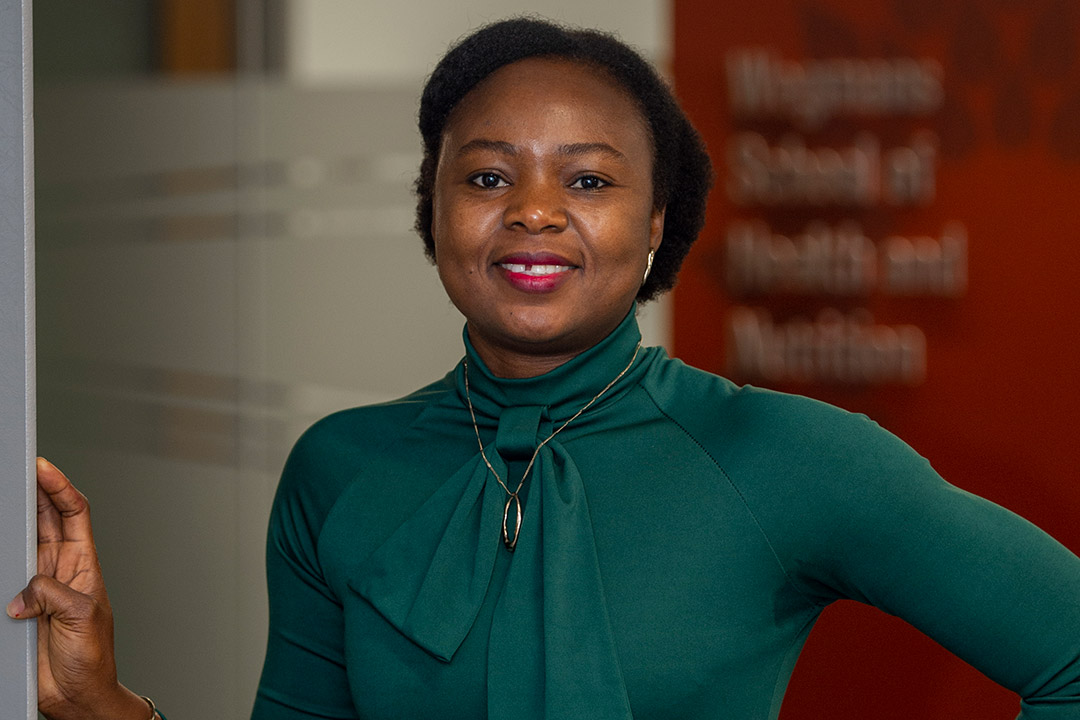 Rochester Institute of Technology researcher Brenda Abu is investigating the relationship between the eating practice known as pica and iron deficiency anemia among pregnant women in Rochester, N.Y.
Brenda Abu, assistant professor in RIT's Wegmans School of Health and Nutrition, seeks to understand the effect pica, iron deficiency anemia, and food insecurity have on maternal health during pregnancy. Pica refers to excessive craving and/or eating of non-food items, such as, clay, soil, paper, ice, and paint chips.
Pica depletes iron nutrition in pregnant women. The result can be devastating on maternal health and fetal development and carry long-lasting consequences, according to Abu.
"People who have iron deficiency crave the taste and smell of non-food substances that make iron deficiency worse," Abu said. "Pregnant women who develop iron deficiency anemia have increased risk of miscarriages, low-birthweight babies, and other poor-birth outcomes."
According to Abu, exposure to iron deficiency during conception can delay the growth and cognitive and emotional development of low-birthweight babies and children. "The health consequences can be generational," she said. "We need to have a better understanding of the relationship between pica and iron to provide interventions to end the cycle."
Abu's research focuses on the nutritional causes of iron deficiency, which, she said, accounts for more than 50 to 60 percent of anemia cases. Other causes of iron deficiency include genetic conditions and excessive blood loss.
Rochester Regional Health Women's Health and the University of Rochester Eastman Institute for Oral Health are helping recruit pregnant women to the study. Eligible pregnant women live in Monroe County and participate in supplemental nutrition assistance programs, such as SNAP and Women, Infants, and Children (WIC).
Abu is working with Dr. Jin Xiao and her team at the UR Eastman Institute for Oral Health. Study participants will receive a free dental check and learn their iron and zinc status.
The research project is funded by a grant from the RIT National Institutes of Health Grant Writers' Boot Camp and funds contributed to RIT by the Wegmans Family Charitable Foundation.
Contact Brenda Abu at baaihst@rit.edu, or at 585-475-4516, with comments and questions regarding the study.
Topics