August 5, 2022
by Luke Auburn
RIT student Lazar Buntic awarded NASA FINESST graduate student fellowship
Astrophysical sciences and technology Ph.D. student developing detectors for advanced telescopes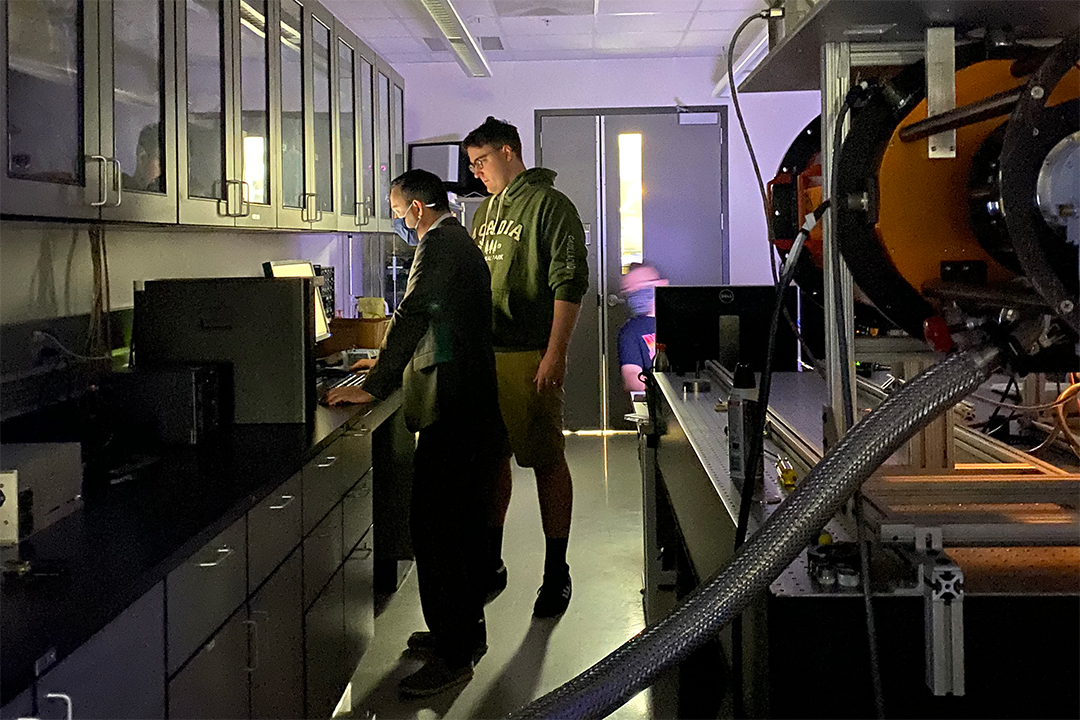 A Rochester Institute of Technology student received a competitive fellowship from NASA to develop infrared detectors for the next generation of telescopes. Astrophysical sciences and technology Ph.D. student Lazar Buntic earned a graduate research fellowship through the Future Investigators in NASA Earth and Space Science and Technology (FINESST) program.
The fellowship will fund Buntic's work on the HgCdTe Extremely Large Layout Sensor Technology for Astrophysics Research (HELLSTAR) project, which aims to produce the highest pixel count infrared detector ever made for astronomy. Working under his advisor Don Figer, director of RIT's Center for Detectors and the Future Photon Initiative, Buntic will characterize the HELLSTAR detector, determining how well it handles factors such as dark current, read noise, and quantum efficiency.
Buntic said he began pursuing his Ph.D. at RIT for the opportunity to work with NASA at the highest levels. Now he is excited to help create devices like HELLSTAR that will propel future NASA space and ground missions.
"I really enjoy hands-on work," said Buntic. "As much as I love theoretical astrophysics, I think it's essential to work with your hands to get satisfaction in life. I like to build and produce things that are tangible, and this instrument and detector development is one way to contribute to astronomy that allows me to do that."
FINESST supports graduate student-designed and performed research projects that contribute to Science Mission Directorate science, technology, and exploration goals identified and funded by the Astrophysics, Biological and Physical Science, Earth Science, Heliophysics, Planetary Science, and Science Engagement and Partnerships divisions. Buntic will receive $150,000 over three years to cover his student stipend, experiment costs, travel, publishing costs, and more.
The FINESST graduate student fellowships are highly competitive. FINESST-21 received 927 proposals. The Astrophysics Division reviewed 222 proposals and only selected 29 proposals for awards. Buntic is Figer's third astrophysical sciences and technology Ph.D. student and all three have won FINESST fellowships.
For more information about the FINESST program, go to the NASA NSPIRES website.
Topics