RIT students let their talent roar at second-annual Dr. Munson's Performing Arts Challenge
'The Roar's band wins first place, unprecedented tie for second and Irish dancers take third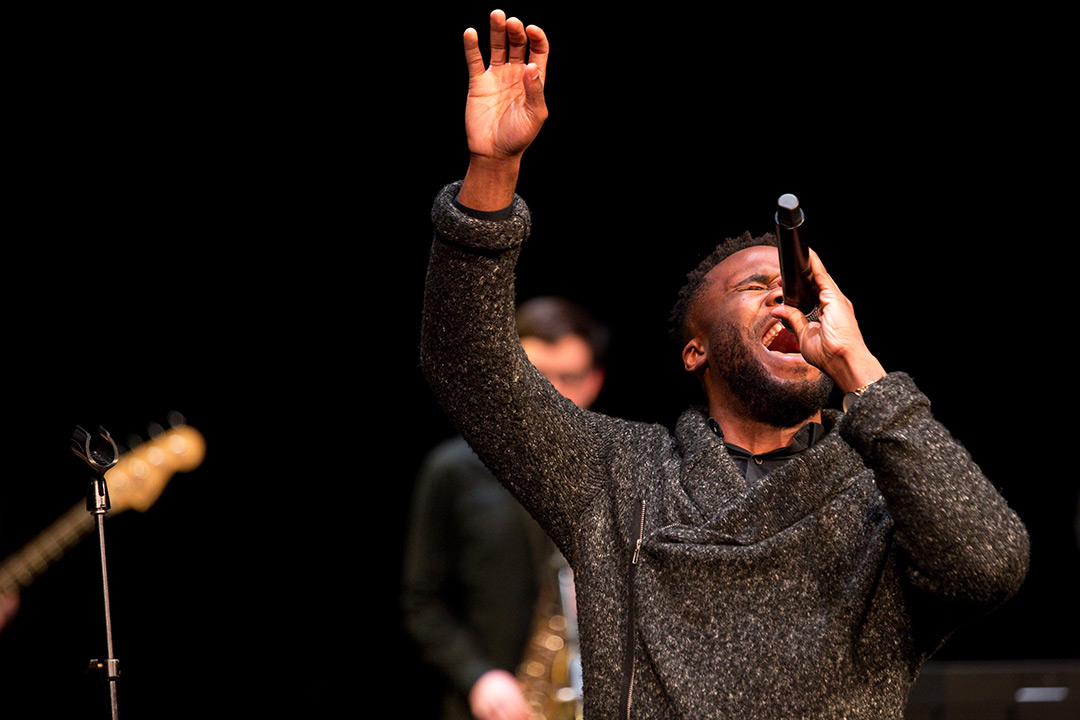 Rob Hickey
This year's Imagine RIT: Creativity and Innovation began Friday evening, with scores of university students letting their talent shine in front of an appreciative crowd during Dr. Munson's Performing Arts Challenge.
Ten acts, including musical bands and instrumentalists, vocal soloists, Irish dancers and comedy ensembles, took to the stage inside Ingle Auditorium as finalists for the second-annual event, sponsored by Rochester Regional Health.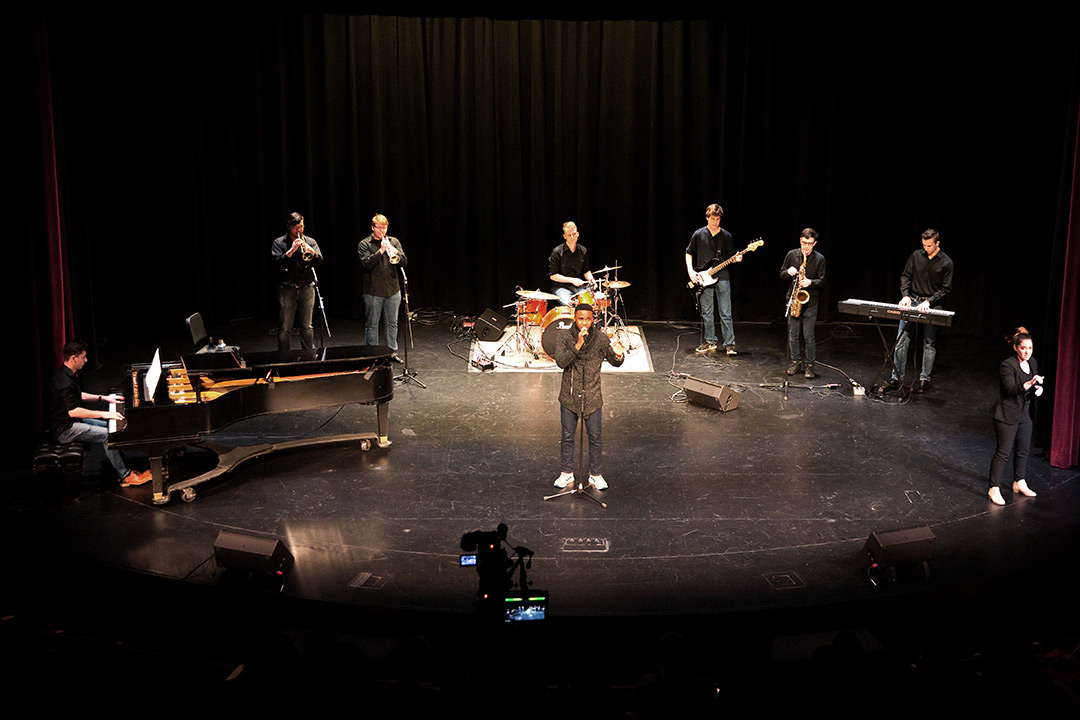 Rob Hickey
"I know these students aren't graduating, and we'll make sure they don't graduate," joked Munson after "Feeling Good" performed by the musical band called The Roar's. The RIT president was joined on the stage by his wife, Nancy, as co-emcees for the competition.
Seven judges with ties to RIT and area arts organizations selected the top finishers.
First place went to the multidisciplinary group The Roar's for a rousing rendition of "Feeling Good," which the band patterned after a Michael Bublé performance of the song.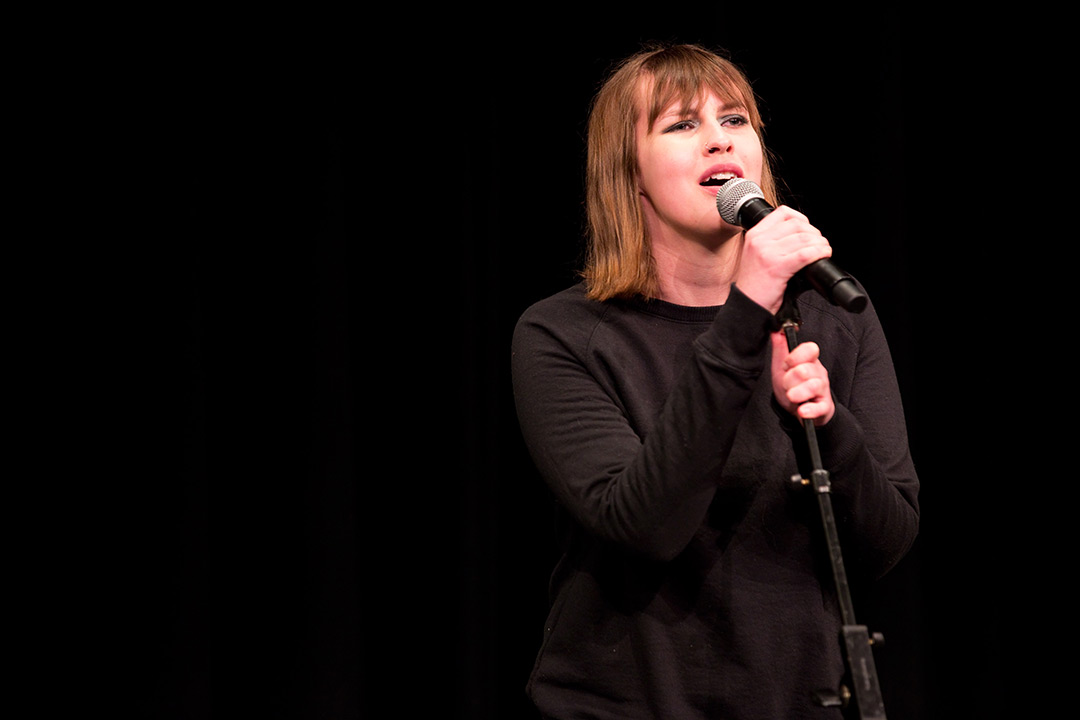 Rob Hickey
"It feels great!" said lead singer Adesola "Dewe" Adedewe, a sophomore electrical engineering major from Brooklyn, N.Y. "We're thrilled to take first place, but all these performers were winners tonight."
In an unprecedented decision, the judges awarded second place to two acts—Deirdre Arcand, a graduating mechanical engineering major from Middletown, Conn., for her rousing solo vocals on Demi Lovato's "Tell Me You Love Me," and a vintage vocalist performance by Abe Dulaney of Kirkland, Wash., a computing security student, and pianist Matthew Ciminelli, a mechanical engineering major from Buffalo, N.Y., of La Vie En Rose, made famous by Edith Piaf.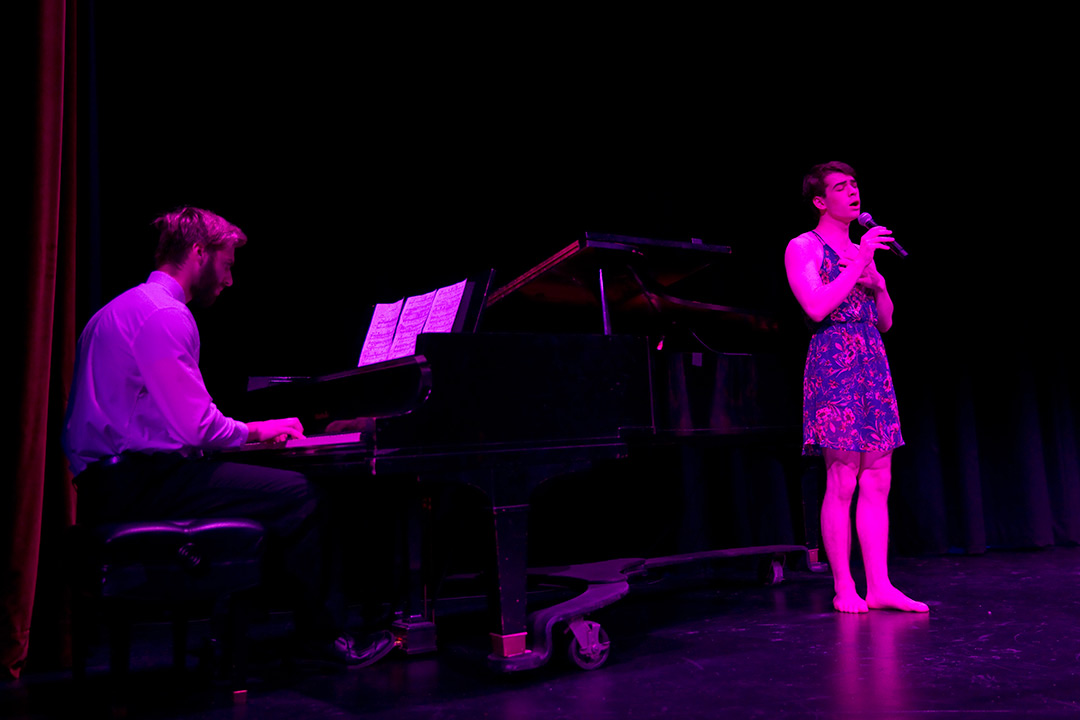 Rob Hickey
And third place went to the group Irish Roar with their Irish dance "Nuttin' But Strings," who received a huge ovation when their performance was complete.
The top four finishers received large stuffed tigers wearing medals.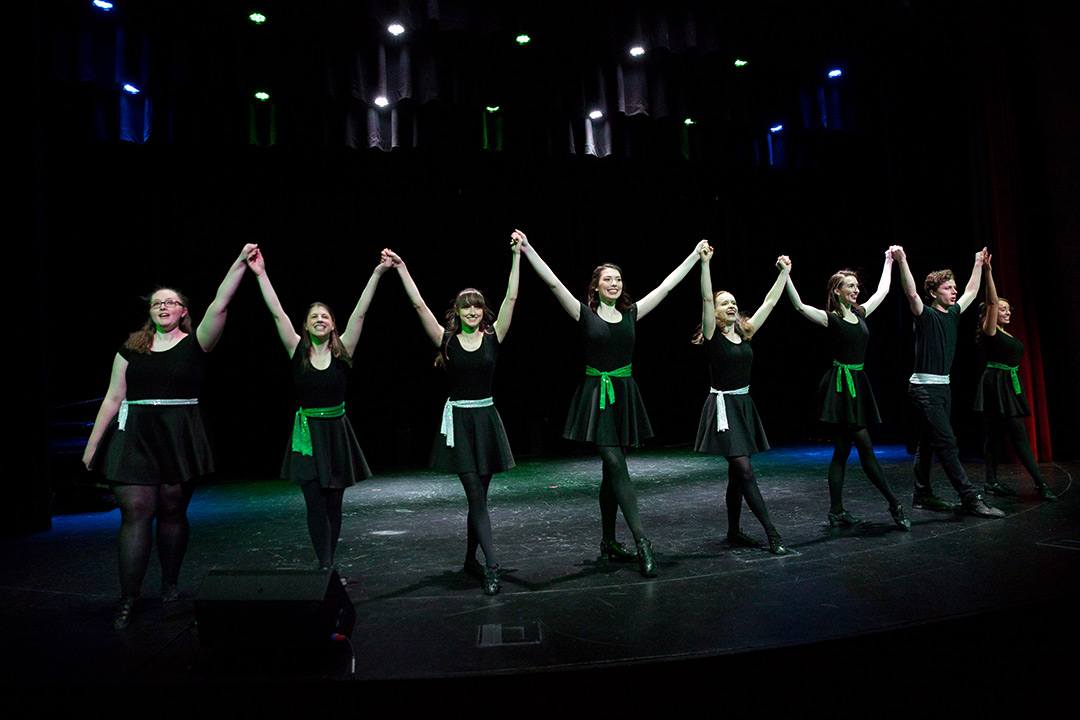 Rob Hickey
While the judges made their decisions, Eight Beat Measure, RIT's all-male a cappella group, and two of the inaugural challenge's top finishers entertained the crowd. Victoria Covell, a third-year biomedical science major from Jacksonville, Ill., and Gabrielle Robinson, a fourth-year interpreting student from Westerville, Ohio, collaborated on a duet from Cabaret.
The Munsons thanked all the performers for the talents on display, and expressed appreciation to the crowd for coming out on a rainy night.
"We can't wait to keep this tradition alive for years to come," David Munson said.