RIT switches from cable to streaming service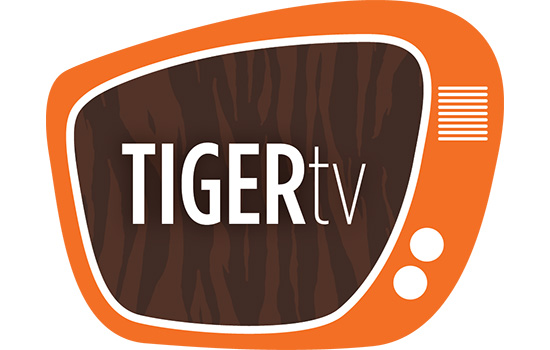 First came the landline. Then came Wi-Fi. This month it was live-streaming TV.
On Oct. 1, RIT picked up a contract with Philo, a streaming service that allows students to access programmed TV through multiple mobile devices anywhere on campus instead of being restricted to television consumption through a cable in their RIT housing.
The move ended a partnership with Time Warner Cable that spanned two decades.
All students living in RIT housing with access to RIT's network will have access to 64 channels as well as HBO, HBO Go and Cinemax through their RIT student login.
Nicholas Toth, a fourth-year communications major from Warwick, R.I., said that the switch will benefit students.
"Philo provides college kids with an easier way to watch TV," said Toth. "I can watch shows on the go, and record them for later by using the DVR feature. The convenience alone makes it a really valuable service to have as a student."
Tina Karol, senior commodity manager and trademark compliance, was one of the RIT representatives who assembled a team of key decision-makers responsible for implementing the switch. Karol said that the possibility of moving from Time Warner Cable to an alternative provider was something that she had been considering since 2014.
"We're always looking for ways to improve the RIT experience and cater our technologies to our students," said Karol. "We knew that they were big on Hulu and Netflix, and we wanted our television service to reflect that."
The switch from traditional cable to a multi-device streaming service serves as an indicator of the current state of technology and the ways in which RIT is working to adapt and meet the demands of the time.
Carla DiLella, executive director of housing operations and global initiatives, said that the move to Philo was another example of how RIT works to adapt and adjust its accommodations according to student need.
"We're offering students a leading-edge service that complements how they want to consume media. We're always looking to be early adopters of technology on campus, if it makes sense for our community" said DiLella. "Four years ago, we were one of the first schools to set up a system through which freshmen were able to go online and select their own dorm rooms."
In 2013, RIT deactivated about 3,000 dormitory landlines after internal data made it evident that there was no longer the usage rate to justify keeping them. The deactivation of the service led to $55,000 in annual savings. The switch from Time Warner Cable to Philo will amount to an annual savings of 7 percent.
Greg Gardner, manager of network communications in Information and Technology Services, said user analytics are becoming an increasingly more important part of the purchasing decision, and that Philo is able to provide aggregate user data in a way that Time Warner Cable never did.
"When making the decision to switch from Time Warner, we had to think about how we could get the students what they wanted in the most economical way," said Gardner. "With Philo we are able to see what channels are being consumed most frequently, and which aren't being watched at all. If nobody is watching a channel, then we know to replace it. We'll be watching the utilization over time and go forward from there to accommodate the students in the best way possible."