RIT Venture Creations company New 3D Technologies lands U.S. Air Force contract
Glasses-free 3D displays will be used to give country's warfighters an advantage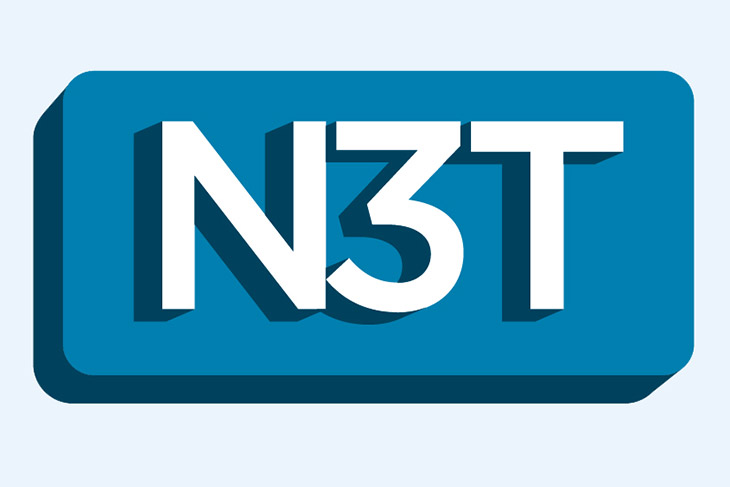 Rochester-based company New 3D Technologies (N3T) has been awarded a contract from the U.S. Air Force to build the next generation of glasses-free 3D displays.
The technology company, formerly DTI, specializes in autostereoscopic displays, which do not require any special eyewear to see the 3D effect, and is part of Rochester Institute of Technology's Venture Creations business incubator.
The U.S. Air Force Simulators Group sees the company's glasses-free 3D displays for use as a remote vision system for telerobotic operators, as a training and simulation desktop or portable workstation monitor, and in ground control stations for monitoring airspace and controlling air traffic.
"We were interested in the glasses-free 3D display technology after N3T received a Small Business Innovation Research program grant in summer of 2019, and we invited them to propose to our Pitch Day," according to Margaret Merkle, Innovation Program Manager with the U.S. Air Force Simulators Division, and the contract monitor for N3T's Pitch Day award. "We are excited to see this technology develop. The ability to see data in three dimensions is of interest for a variety of applications, and a 3D flat panel opens up many potential use cases."
Jesse Eichenlaub, N3T's founder and chief scientist, says this latest win is a major milestone and proof that the patented approach to glasses-free 3D is at the forefront. "The Air Force is actively seeking technologies that give our warfighters an advantage. The data proves that 3D displays improve human performance in critical tasks, and that gives them an edge," he said. "They want the best, and it's an honor to be awarded this contract."
Besides defense applications, New 3D Technologies has found immediate interest in applications for remote operation of robots and drones, training and education, engineering design, and manufacturing operations.
In other company news, Brad Gouldthorpe was named New 3D Technologies CEO after joining DTI in 2019. He said that his mission is to successfully commercialize the technology that will change the way the world views images.
"We are putting much more emphasis on commercializing product and getting 3D in the hands of people who can use and benefit most from viewing in 3D," said Gouldthorpe. "New 3D Technologies has one focus and that is to give people the 3D viewing they need or want, whenever they need it or want it. Soon, every display device will be viewed in 3D. New 3D Technologies is positioned to lead this transition."
N3T's high-resolution, glasses-free 3D display technology was originally developed under contract with the U.S. Department of Energy and NASA.
For more information on the company, go to the New 3D Technologies website.
Venture Creations was created in 2003 to provide services to incubating companies, facilitating the development and operation of these companies for the purpose of advancing the educational and research missions of RIT through the enhancement of faculty, student and staff involvement in high technology. It promotes economic development and competitiveness in Monroe County and New York state by encouraging and facilitating the transfer of technology resources to the marketplace. The total number of launched companies now stands at 42, with 559 jobs having been created.