May 18, 2020
by Luke Auburn
RIT will no longer require SAT or ACT scores from applicants beginning in fall 2021
The university is part of a growing movement to make standardized tests optional for admission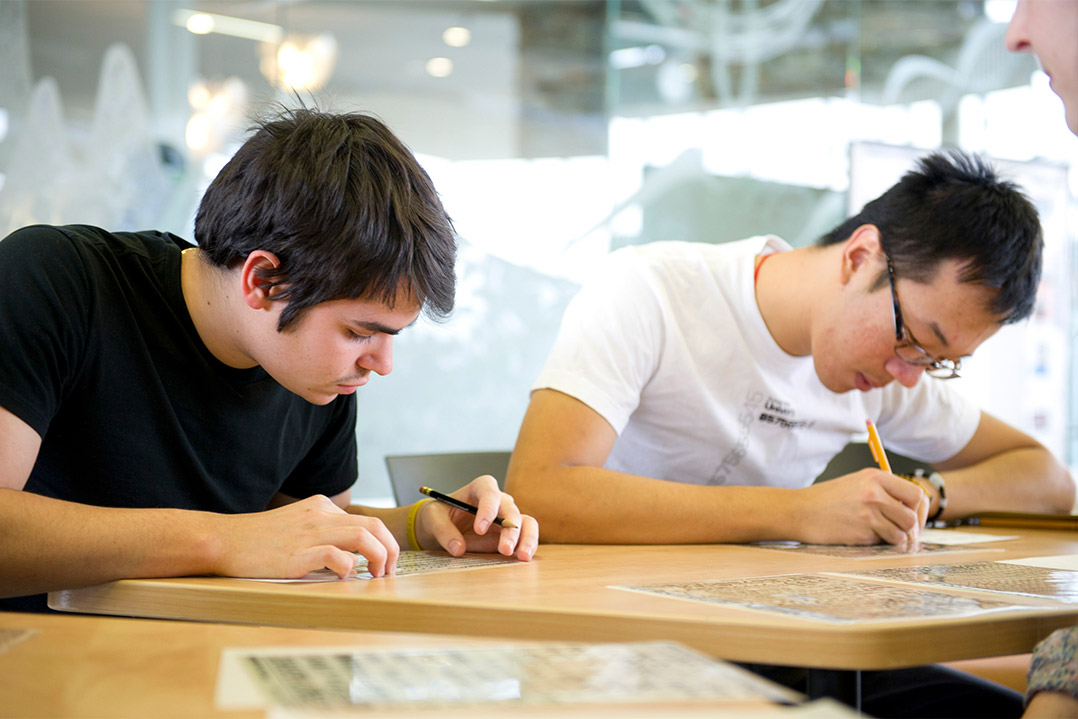 Rochester Institute of Technology will make submitting ACT and SAT scores optional for prospective students applying for admission for fall 2021 and beyond. RIT joins a growing number of colleges and universities who are no longer requiring applicants to submit their test scores.
Marian Nicoletti, RIT's director of Undergraduate Admissions, said this is a move the university has been considering for several years since these tests are not the best indicators of student success. In addition, the test shows bias against women, underrepresented minority students and students with lower socioeconomic status. RIT's College of Liberal Arts already made submitting SAT and ACT scores optional for the fall of 2020 and the rest of the university's colleges will follow suit next year.
"Nationally, underrepresented minority students and women tend to test lower," said Nicoletti. "So even though they may be perfectly qualified for admission and thrive in the classroom, they just test very differently. If you add in factors such as socioeconomics or English as a second language, those students tend to have an even lower score. As our demographics are shifting, we believe the test is not a fair reflection of a student's ability to succeed in college."
The coronavirus pandemic has been another factor in the decision to go test-optional. Most test dates in the spring were canceled due to the coronavirus, and now the College Board is considering to offer the tests online. This raises questions about the tests' reliability and exacerbating inequity for students with limited access to technology at home.
According to Nicoletti, RIT already performs holistic reviews of every application submitted and does not use test score performance as a heavy weighting factor to filter out applications as is done in some colleges and universities. Before making a final admissions decision, RIT reviews each applicant for a variety of factors including performance in all classes, the type of high school, grade point averages, rank, final exams, portfolios, extracurricular activities, recommendations, and many other factors. By continuing with the holistic approach, RIT does not expect any drop off in the quality of students admitted after making submitting standardized test scores optional.
For more information about RIT's admissions policies, visit the admissions website.
Related News
Topics