RIT48 contest searches for the next big app idea
Student teams work together to plan, pitch and develop Web startups in 48 hours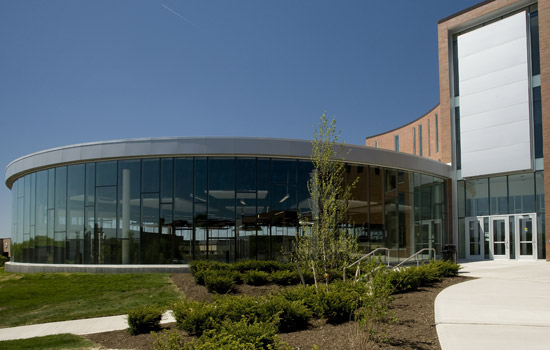 A. Sue Weisler
Loss of sleep isn't worrisome to student entrepreneurs at Rochester Institute of Technology who will create a business plan, produce a prototype and launch a Web or mobile startup in just 48 hours flat.
RIT48 returns to campus this weekend Nov. 22–24—and there will be plenty of coffee available to keep the more than 40 students awake as they compete for $3,000 in prize money. Final presentations will be held at 1 p.m. Sunday, with awards following at 3:30 p.m. in RIT's Simone Center for Student Innovation and Entrepreneurship, Student Innovation Hall.
Multidisciplinary teams—spanning expertise in programming, engineering, design and business—will create and design Web-based applications that provide a new service or leverage an existing business opportunity.
RIT fourth-year multidisciplinary student Nikko Schaff is organizing the RIT48 logistics—a student-run event created in 2009 by Ian Mikutel and Greg Koberger, former students and graduates of RIT.
"With RIT48, students are required to come up with teams and ideas beforehand and they can register domain names if they want," says Schaff. "One of the previous winners was a Groupon-clone called The Bar of the Day, a service that offered users a one-day discount to a bar every night of the week. The team's execution was probably the most impressive part—they didn't have anything more than a single Web page with a coupon on it—for a bar in Henrietta that they had already set up an agreement for a beer and wings that Sunday after the competition. This was so convincing for the judges, that their idea had merit and customers wanted it, that they gave them first place."
Winners will be selected based on evaluations from a panel of experts. Judges include Todd Nielsen, High Tech Rochester advisory board member; Greg Cunneyworth, co-founder and creative director of We Make Nice Websites; Kevin Sheurs, chief technology officer at VHX; Paul Solt, iOS developer and instructor; and Brian O'Keefe, chief executive officer at Tour Blend.
Austin McChord '09 (bioinformatics), CEO of Datto Inc., is a sponsor for the event, along with RIT sponsors that include the Department of Information Technology, Saunders College of Business, Simone Center for Student Innovation and Entrepreneurship, and B. Thomas Golisano College of Computing and Information Technology.
"RIT has the all the diversity of students and programs that you need for a start-up company," says Schaff. "What they accomplish in a short amount of time this weekend can possibly be an incentive to keep their ideas and products going."