RIT/NTID alumnus and staffer uses 3D printing to create PPE for local hospitals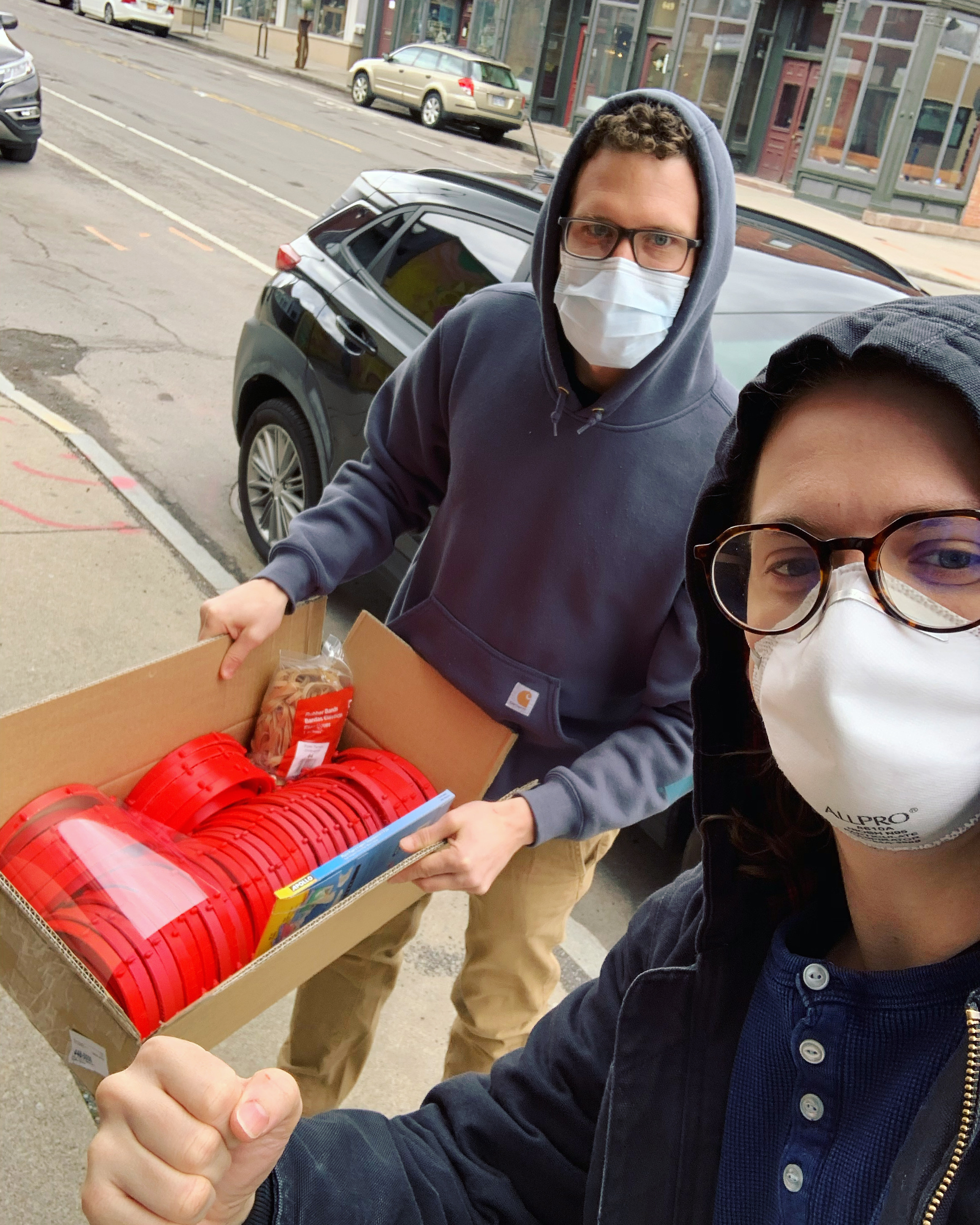 Dylan Panarra
Like most of us, RIT/NTID Marketing Communications Specialist Dylan Panarra, who earned a bachelor's degree in industrial design from RIT and who will graduate this week from RIT's master's degree program in visual communication design,is highly aware of the impact of COVID-19 in Rochester and across the globe. Seeing the need for personal protective equipment, or PPE, for health care workers, Panarra got to work using 3D printing technology he has for a business he runs out of his home.
"I'm trying to help in any way I can," Panarra said. "I've been 3D printing as a business for about a year and half now. I produce a wide range of materials from cosplay items to functional things for people's homes."
Several weeks ago, Panarra began communicating with others in the Rochester community about the best PPE gear, the best files, what worked and what didn't, pushing information out on social media. His friend and fellow RIT/NTID alumnus Wade Kellard offered to help. Panarra said he has been sending printable files to several people across the country who are printing for their local communities.
"I purchased the filament on my own, and I gave Wade some rolls of my filament as well," Panarra said. "Wade had gotten transparency sheets from his workplace to complete the shields. We're open to donations, and if people want to work with us, they can reach out through the website handsonmfg@gmail.com."
Panarra delivered the first batch of 100 shields to Laura Smith, a nurse at Highland Hospital and the mother of RIT/NTID student Madi Smith. They still have about 200 sheets of transparent film left, and expect to continue printing up to that many unless they receive more sheets and more filament. The nurses thanked Panarra and friends by sending a photo of a group of nurses with the shields with a message of thanks.
"We asked the nurses for information on other groups who may need the shields, or even if their own group needs more," Panarra said. "I'll continue as long as I can." 
Topics