June 25, 2010
by William Dube
RIT's Hui Mien Lee Attends U.N. Conference on Sustainable Development
Lee represents Singapore at Global Compact Leaders Summit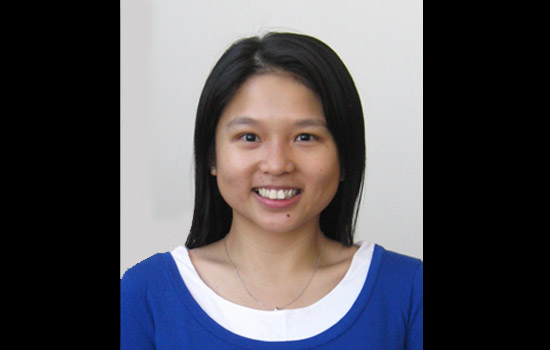 Hui Mien Lee, a visiting scientist with the Golisano Institute for Sustainability at Rochester Institute of Technology, was selected to attend the United Nations Global Compact Leaders Summit: Building a New Era of Sustainability, June 24-25 at U.N. headquarters in New York City.
Lee was part of the Singapore delegation to the conference, which brought together more than 1,000 business, government and community leaders from around the world with the goal of enhancing the sustainability parameters of the U.N. Global Compact. This includes increasing the environmental quality of global business practices and industrial operations and increasing the incorporation of sustainability in all aspects of society.
"I am very honored to be selected to attend such an important summit that will have major implications on the development of sustainability across the globe, especially in how future business should be conducted," notes Lee. "Singapore is committed to addressing our own pollution and environmental challenges, while helping to develop global standards that can promote sustainable development and practices in all nations."
The summit was chaired by Secretary General Ban Ki-moon and also marked the 10th anniversary of the United Nations Global Compact, a strategic policy initiative designed to align global business operations and strategies with 10 universally accepted principles in the areas of human rights, labor relations, environmental practices and anti-corruption policies.
Lee, an associate scientist with the Singapore Institute of Manufacturing Technology, is serving a year-long assignment at RIT through an academic and research collaboration. This includes work on a joint project between RIT, the Singapore Institute and Linkoping University of Sweden to assess the development of electronics waste recycling practices and ultimately develop a global management system model for e-waste.
Topics