RIT's OYPC director to present at HEPNet conference
The Higher Education Protection Network is Rochester Institute of Technology's best resource for youth protection and compliance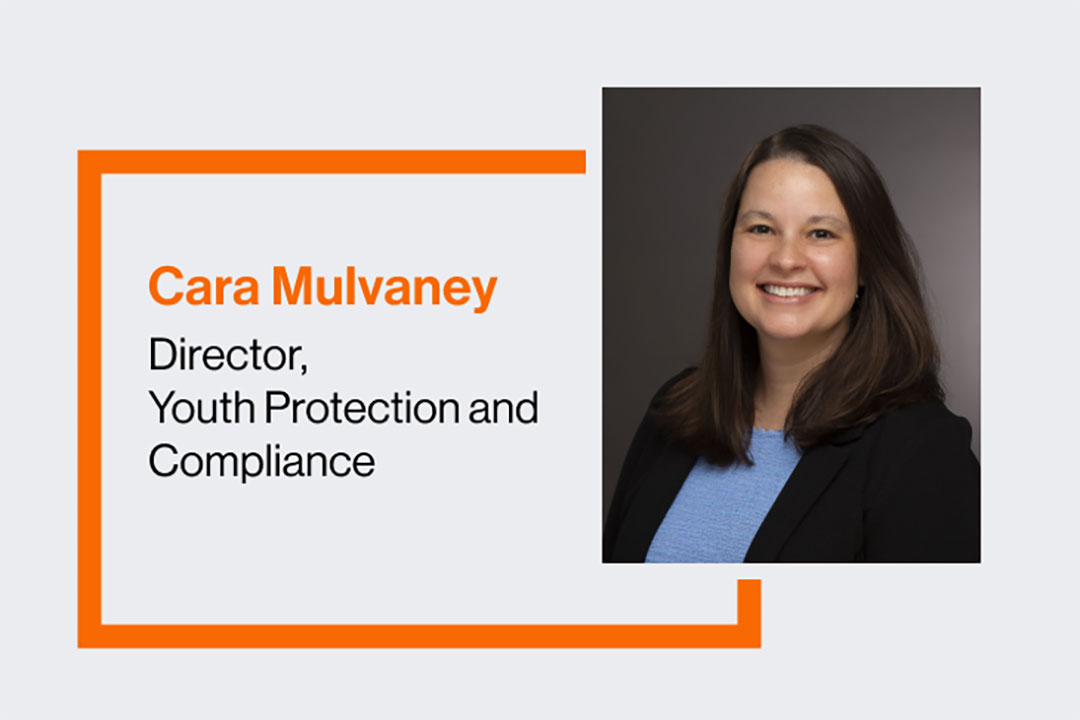 When it comes to child safety, professionals in the industry work together in a common goal to prevent child abuse by educating adults on how to recognize, prevent and react appropriately if they see or suspect it. That's one of the reasons why RIT's director for the Office of Youth Protection and Compliance actively works with her counterparts from across the country using resources, such as the Higher Education Protection Network, or HEPNet, to bring best practices to the university.
Cara Mulvaney was hired at Rochester Institute of Technology in April 2020, in a role established on campus through the K-12 University Center, to implement and oversee guidance and policy regarding youth affiliated with RIT. It was a new position that is only continuing to grow and transform in its mission to create awareness and promote youth safety across campus and in the community.
In October, Mulvaney is tasked with presenting at the annual HEPNet conference in Athens, Georgia to discuss ways to inform campus communities about youth protection policies on college campuses, through various means of communication. She attended the conference virtually the past two years, including presenting in 2021, and will be back in person this fall.
According to its website, HEPNet is an "association linking together those that seek to advance the interactions of higher education institutions with children and youth." It also serves as a coordinated voice advocating for – and promoting – good practices for protecting vulnerable populations, and providing programming and resources appropriate to their needs.
"That's what HEPNet is great with – connecting each other," Mulvaney said. "We're all borrowing and learning from one another. I've pulled information from others who have also used the guidance we provide through RIT."
Mulvaney became involved with HEPNet several years ago after being approached about volunteering to start a new pre-conference offering. Since then, she has been a founding member of the Pre-Conference 202 team that includes professionals from across the country who provide information to others within the network, who are still building up their institutions' youth protection processes. It's piggybacked off a Pre-Con 101 team that provides pre-conference information to those new to the business, and complements the agenda for upcoming conferences, which Mulvaney attended in her first year with HEPNet. The rest of the team, like Mulvaney, is responsible for providing various presentations and compiling information that will be added to a workbook of resources that attendees get as a tangible takeaway from the conference.
She's also part of a HEPNet subcommittee working to collaborate with external agencies and organizations that offer similar work outside the higher education platform. Her focus is to connect with precollege groups.
"This has really become the primary resource for RIT, and how I shaped our policy and guidance, and how we do youth protection here," Mulvaney said. "We're all in it for the same reason, and have established a great network to bounce ideas off each other and constantly work to improve."
Topics