RIT's Venture Creations graduates contribute to Rochester's growth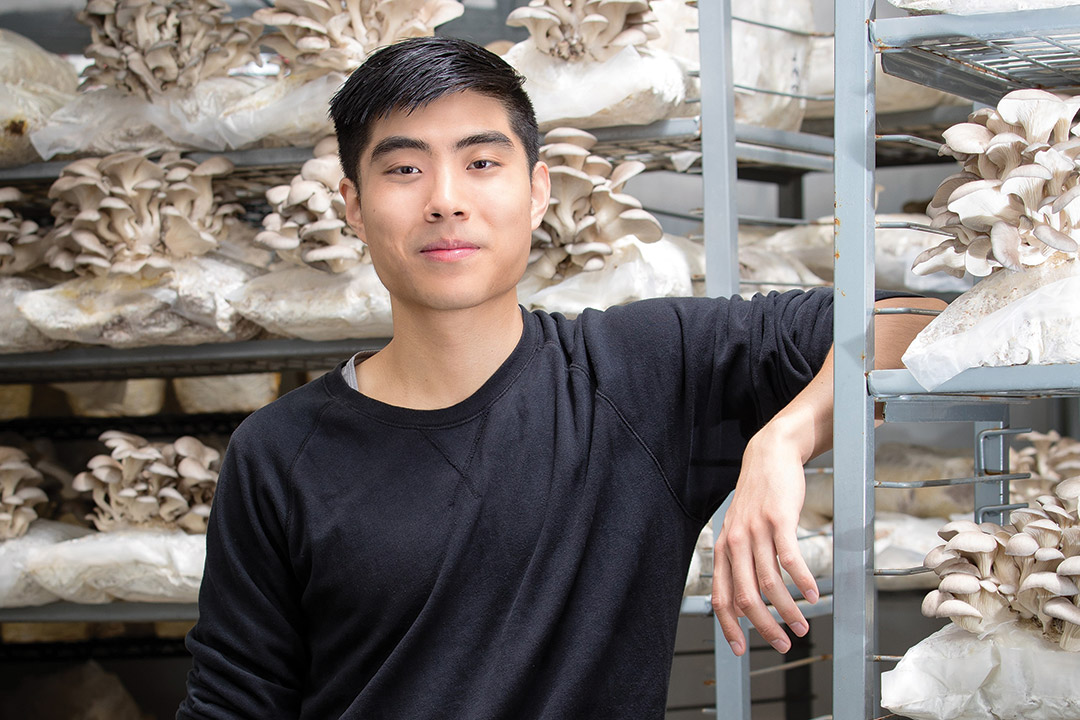 A new addition to the heart of Rochester's Downtown Innovation Zone—RIT's Venture Creations technology business incubator—is designed to enhance the synergy between the vibrancy and resources of the city and the region's newest start-up companies.
In December, Venture Creations relocated from John Street in Henrietta, N.Y., near the RIT campus, to 40 Franklin St., joining RIT's Center for Urban Entrepreneurship in a move that further advances the commitment from university leadership to have a presence in downtown Rochester.
Venture Creations is no stranger to launching start-ups—42 to date, with more than 550 jobs created. Among its most successful graduates are Leep Foods, IMSWorkX, and Impact Earth, all of which are experiencing enormous growth and demonstrating the positive economic impact that start-ups can have on a city like Rochester and the surrounding region.
Food as medicine
From the beginning of his entrepreneurial journey, Leep Foods co-founder George Zheng '14 (mechanical engineering technology) had a vision of persuading American consumers to think of food as medicine.
Today, Zheng and his team are building a science-based super food mushroom empire that is making under-consumed micronutrients and under-recognized longevity nutrients more accessible through the flavor of wood-grown mushrooms.
"I grew up in a medical household where thinking of food as medicine with healing properties was normal," said Zheng.
Zheng's company is bringing to the forefront the right "nutritional tools" for conscious eaters who care about long-term wellness, with a lighter environmental impact, without sacrificing taste.
Just prior to graduating from the incubator in 2015, Zheng, his co-founders Chris Carter and Scott Valpey, and a team of four employees transformed 5,000-square-feet of warehouse space on Scottsville Road in Rochester into its fungi headquarters. The popularity of the specialty mushrooms, carried in many Wegmans Food Markets and served at several local eateries, seemed to be growing exponentially.
In a few short years, Leep Foods' operation has expanded to 15,000-square-feet of growing space. Its products are available in 300 retail locations, including Wegmans and Tops Friendly Markets. Partnerships with Palmers Foods and Artisan Meats in Canandaigua, N.Y., help produce their blended burger and sausage line.
While COVID-19 was peaking and more customers were buying food online, Leep launched its Better Blended Burgers with Thrive Market and with Iron Chef Geoffrey Zakarian on the QVC shopping network.
Their blended meats launch success resulted in winning $250,000 in the 2020 Grow-NY Food and Agriculture competition. By this fall, Leep will have its super-food mushrooms and meat blends available in more than 600 retail locations throughout the Northeast, with pending national distribution.
The company has added several employees in production and sales and has brought on well-known Rochester businessman Jeff Adair as CEO. Revenue doubled from 2019 to 2020, and is expected to double again in 2021.
Communicating a great idea
A great idea can go a long way. In fact, it was a great idea that ultimately led Shannon Chevier '99 MS (software development and management) to become a critical part of one of Rochester's most successful family-owned companies and realize her dream of bringing an innovative technology to the marketplace.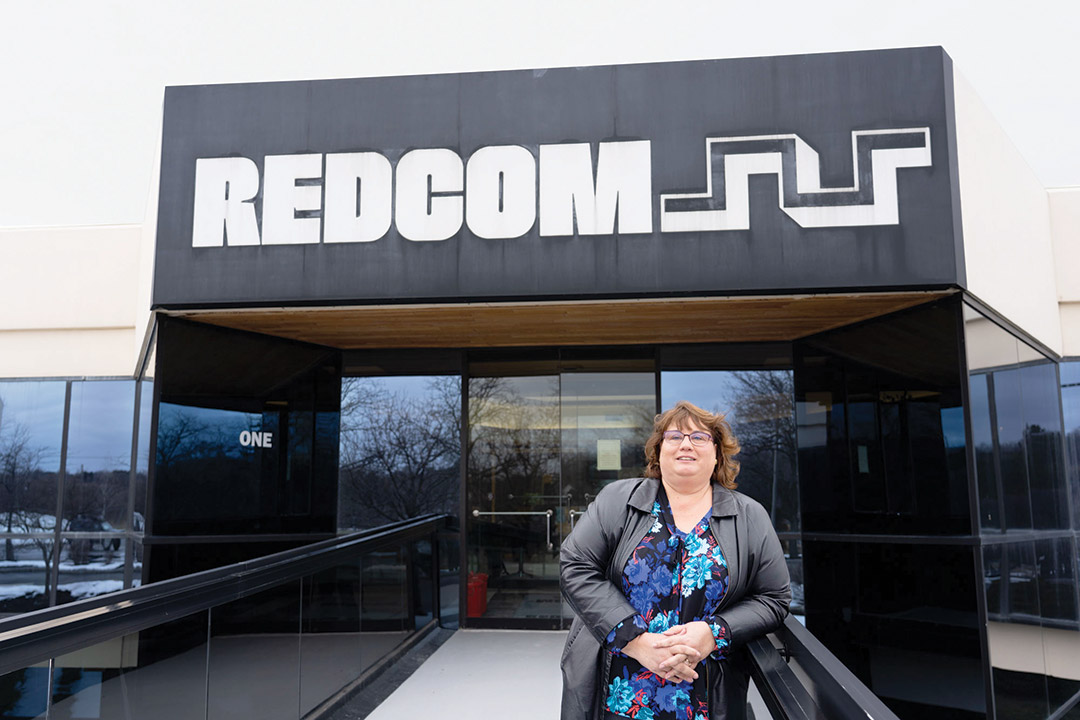 REDCOM
Nine years ago, Chevier founded IMSWorkX, a telecommunications startup based on a software platform that enables phone carriers to deploy voicemail, call routing solutions, conferencing controls, and other features. Along with a team of engineers that followed her from a former company, Chevier joined RIT's Venture Creations incubator.
Over the next six years, the company added 18 employees, expanded into office space in a Rochester suburb, deployed its technology in more than a dozen worldwide networks, and accrued nearly $2 million in revenue. However, the search for greater opportunities within the telecom space became a priority for Chevier.
"At the time, there wasn't a lot of local investment opportunities for telecom, so we reached out across the country," she said. "Ultimately, the people who expressed an interest in our company wanted us to relocate our headquarters to the Southeast. That was when we started to explore the idea of an acquisition—a local acquisition."
An already "friendly" relationship with Rochester-based communications systems giant REDCOM developed into the financial investment that Chevier was searching for, and the resulting acquisition enabled IMSWorkX to become a division of the larger corporation.
"No one on the original team was willing to leave Rochester, and this is where we were all born and raised," she said. "And we've kept our focus in order to provide the services that our customers want and need."
Change agents
From developing zero-waste initiatives to revolutionizing composting and food scrap collection, every decision that the Impact Earth team makes takes into account social capitalism, a holistic approach to sustainability, and a communal responsibility to the environment.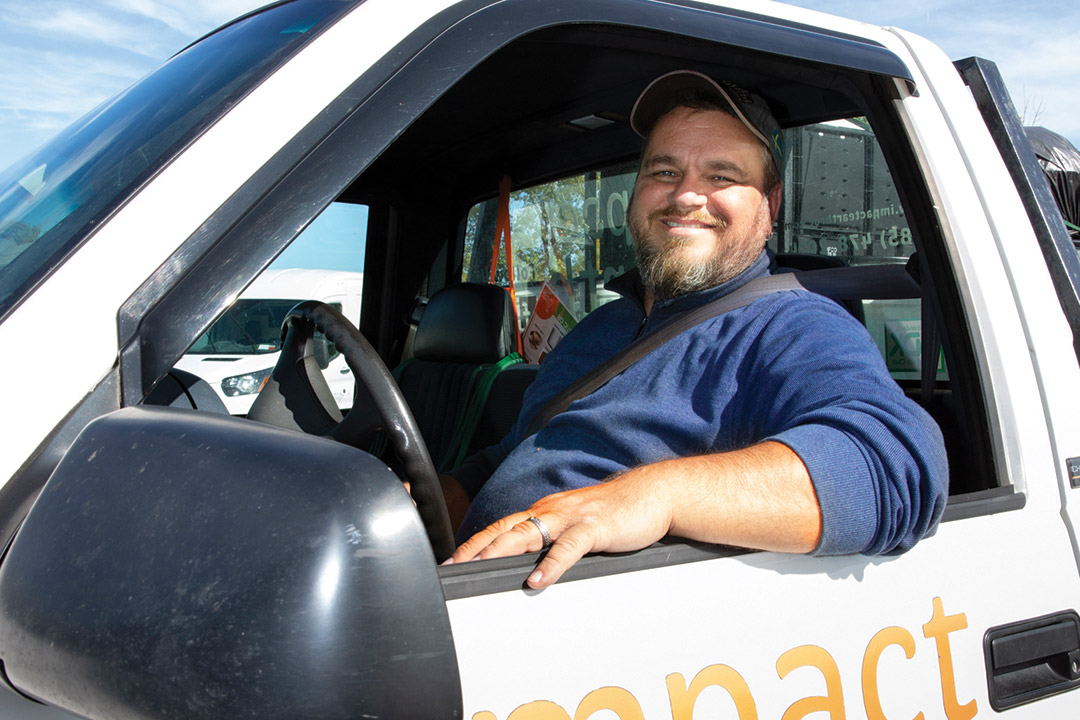 Impact Earth
Although the birth of the environmental movement in the United States truly began in the 1960s and 1970s, according to Impact Earth co-founder Robert Putney, it had its share of peaks and valleys. But Putney is encouraged by the spirit of today's movement where his company stands to serve a new generation passionate about
the planet.
"Impact Earth has really come about at the right place and the right time," he said. "We are change agents that solve problems."
Impact Earth launched from Venture Creations in 2017 with a five-employee team. Clients included the Brighton Central School District and CMAC/Marvin Sands Performing Arts Center in Canandaigua, N.Y., where the company managed recycling, composting, and educational initiatives.
Today, the company has expanded to include a lifestyle products division and sustainability consulting. Twenty-three employees are working on projects with partners like local and regional farmer's markets, Lori's Natural Foods Center in Henrietta, N.Y., Abundance Co-op in the city of Rochester, and national companies Walgreens, WebMD, and Zero Waste Chicago.
To complement office space in Brighton, N.Y., Impact Earth has opened a retail location in Eastview Mall in Victor, N.Y., where more than 100 zero-waste lifestyle products, including hand-sewn face masks, and kitchen, bath, and laundry items, are sold. Additionally, Impact Earth will temporarily showcase at downtown Rochester's newest hotspot, Mercantile on Main.
Always in search of opportunities to share its mission, the team has boosted its curbside food scrap collection, acquiring Community Composting and growing its base to nearly 2,000 customers.
"Zero waste is a journey and we are generating opportunities for growth every year," Putney said. "We're at the steep part of the mountain climb right now. But we started with nothing. We are in it to win it. And we believe that you win it by grinding every single day."
Topics