RITz Dinner provides a thousand and one delights
RIT hospitality students host black tie fundraiser at Woodcliff Hotel and Spa on April 12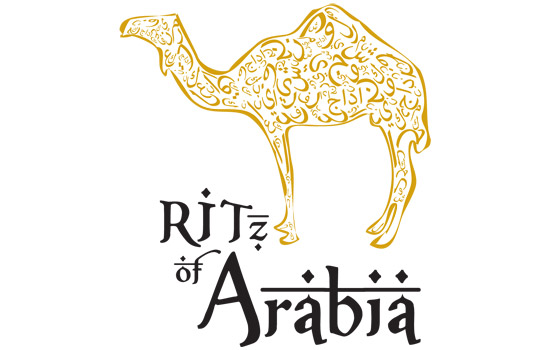 The menu will take a Middle Eastern turn for the 29th Annual Puttin' on the RITz Dinner and fundraiser with tasty pilaf, marinated lamb medallions and aromatic coffee on the menu. The event is hosted, coordinated and presented by students in the School of International Hospitality and Service Innovation at Rochester Institute of Technology.
Reservations are available for the 2014 RITz of Arabia: One Thousand and One Delights. The annual dinner takes place Saturday, April 12, at Woodcliff Hotel and Spa, 199 Woodcliff Drive in Fairport. A cocktail reception begins at 5:30 p.m. and dinner will be served at 7:30 p.m.
This year's executive chef, Katie Nielson, and co-chairs Jayda Cooke and Alexandra Nehme put together a five-course menu that opens with fresh herb salad with bulgur, cucumber, onion and tomato and Lebanese-style soup with red lentils. For the main course, guests can choose from lamb and salmon fillets or stuffed tomato and eggplant stuffed with pine nuts, goat cheese and spinach. Both main entrees include spiced pilaf and roasted vegetables. Guests can also enjoy a dessert with layers of rich custard, cake and phyllo dough along with cups of Turkish coffee.
"This theme was chosen to highlight the global diversity of the School of International Hospitality and Service Innovation," said Cooke. "The students developing the concept for this year's Annual Puttin' on the RITz wanted to celebrate the diversity of the student population at RIT and highlight the vibrant culture and cuisine of our overseas branch, RIT Dubai.
"This event is appealing to students across campus because it exemplifies the emphasis RIT places on leadership and allows students to take on leadership roles that are not otherwise offered to them in the community. This event appeals to alumni and members of the community because it showcases the skills the students and brings people together for a delicious, elegant meal."
Each year the students select an honorary chair to preside over the festivities, and Scott Humberstone, a 1991 graduate of the program, will fill that role. Currently the general manager of the Southern California Beach Club, Humberstone has more than 20 years experience in the hospitality industry, serving in food service sales, marketing and hospitality operations. He has worked for La Costa Resort and Spa, Aramark, Sodexho and Grand Pacific Resorts Management. He resides in Carlsbad, Calif., with his wife, Carolyn, a 1990 RIT graduate, and their two children.
Tickets for the dinner are $125 per person and guests receive a commemorate plate to mark the 29th annual event. All proceeds go to RIT Hospitality Education Fund. For more information, contact Jillian Lynch, public relations coordinator for the event, at jrl1436@rit.edu or Rick Lagiewski, faculty adviser, at rxlisr@rit.edu.