Into the ROC allows students to explore 'people, places and possibilities'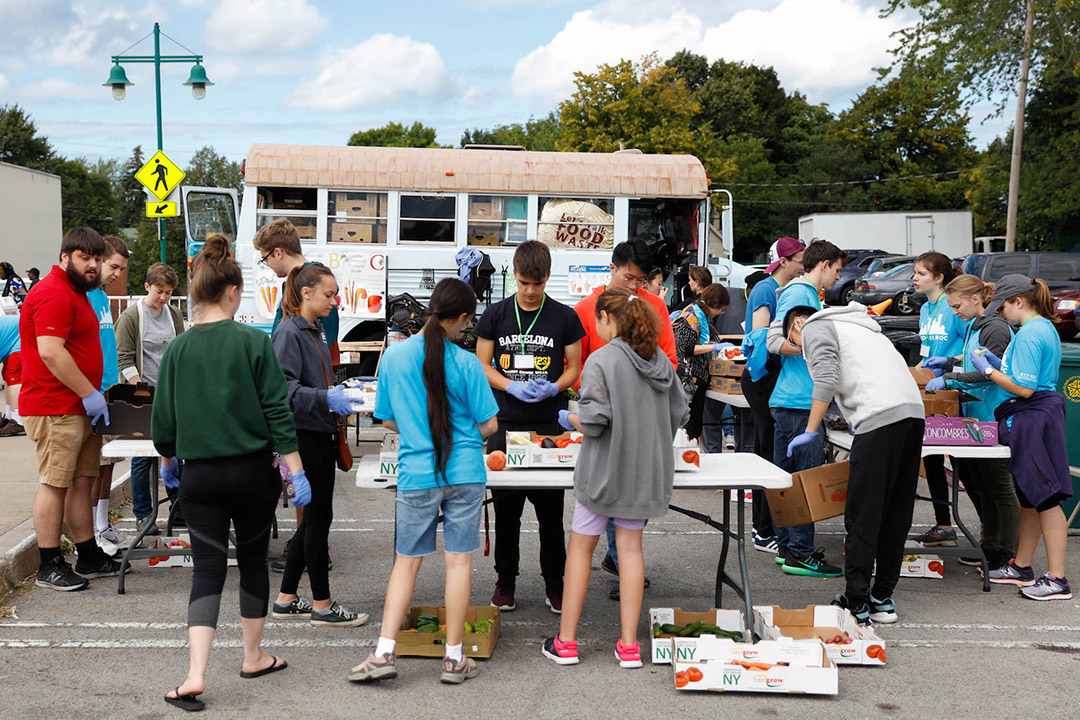 Hoalan (Josie) Zhou
A college experience should include more than a degree, and for three years, students at Rochester Institute of Technology have been learning about the community beyond campus and finding ways to make it a better place through volunteering.
Into the ROC, operated by RIT's Center for Leadership & Civic Engagement, promotes excursions several times a year to museums, concerts and unique restaurants and businesses where students can experience attractions in the region.
Trips this year include visits to concerts, a running tour and field trips to the Rochester Public Market and Genesee Country Village & Museum. A schedule planned this semester has just been released and includes trips to the zoo, museums, volunteering for the Special Olympics and visiting the Women's Hall of Fame and Harriet Tubman House about an hour east of Rochester.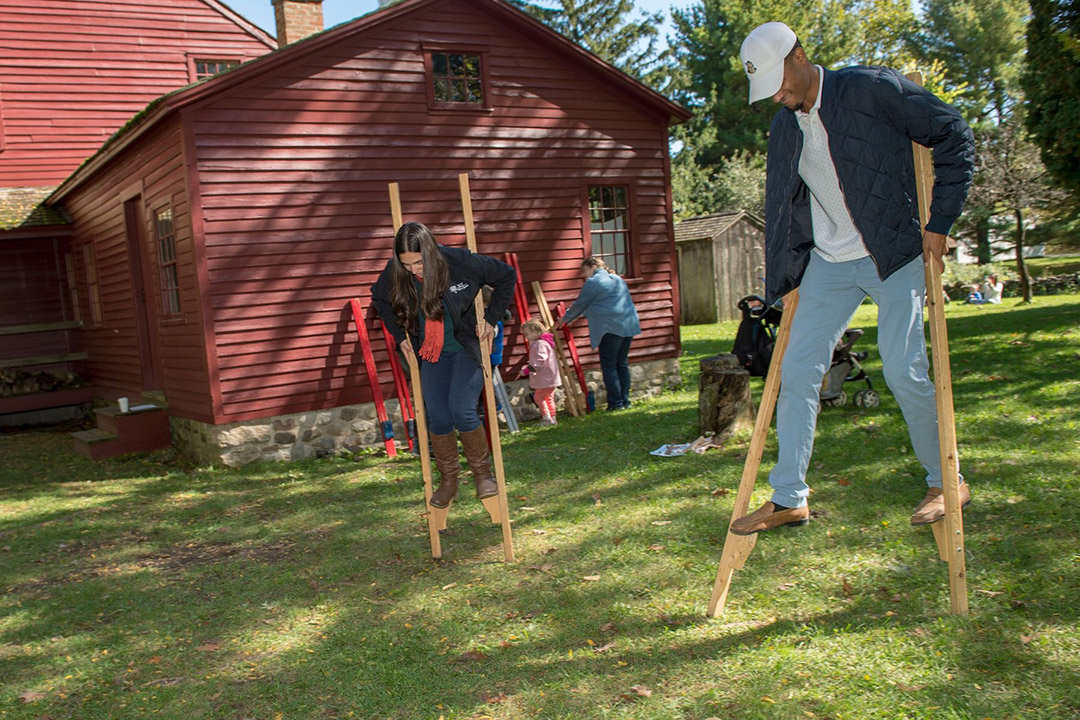 Elizabeth Lamark
Students have responded favorably to the programs – there have been waiting lists on all 13 programs in the fall semester. Some had more than 300 students participating.
"The main goal is to attract students to new experiences in hopes they might be more engaged in the Rochester community in the future," said Alex Tubridy, civic engagement coordinator for Student Affairs' Center for Leadership & Civic Engagement. "We see the desire in them. As the program grows, interest grows with it. We're continuously looking for new experiences and innovative ways to show RIT students what makes Rochester so great."
Programs this year have been categorized into three sections: people, places and possibilities.
For the "people" experiences, small groups of students, faculty and staff learn about local history and discuss how that influences their present lives. Working with RIT's Division of Diversity and Inclusion, they explore different ethnic cultures by visiting area restaurants and learn about diversity by touring various places associated with the LGBTQ community.
The "places" programs explore the fun and quirky places the area has to offer, including the Genesee Country Village & Museum, the Strong Museum of Play and the KeyBank Rochester Fringe Festival in downtown Rochester.
And the "possibilities" options connect students to area nonprofit organizations to allow them to volunteer alongside local leaders and community members and learn about the work they do. Last year, students volunteered at the Foodlink warehouse, cleaned up Mt. Hope Cemetery and helped Flower City Pickers deliver unsold produce from the Rochester Public Market to food kitchens and collected waste for composting.
Last academic year, students in Into the ROC performed more than 1,550 hours of community service.
"We know RIT students care about academics," Tubridy said. "We also know they care about giving back and becoming active citizens and expanding their knowledge outside of the classroom."
He said RIT provides free transportation to all Into the ROC events "so they can get exposed to those spaces and go back to them to at a future time."
Mark Shepard, a third-year School of Individualized Study student focusing on sustainable civil engineering design, has attended numerous Into the ROC events to volunteer the past two years, including projects with the Ronald McDonald House, Special Olympics and Habitat for Humanity. He hopes future opportunities will include beach clean-ups and volunteer opportunities at the Seneca Park Zoo.
"I like to help others for a good cause, meet new people and learn something new every time," said Shepard, of Ravena, N.Y. "And I love to be involved in community services because it is fun!"
A partnership from Kovalsky-Carr Electric Supply Co., including a $50,000 donation over five years, has help with costs to run and expand Into the ROC. Company officials joined the program's steering committee which is made up of members of the RIT and Greater Rochester communities.
Area businesses hope another outcome of the program will help encourage college students who aren't from the Rochester area to be more likely to live here after graduation if they know more about the region.
Maria Lelie, a fourth-year business administration major from Lambertville, N.J., helps coordinate student service trips for Into the ROC, including cleanup at Mt. Hope Cemetery.
"It was nice to bring students there to help out, and we gave them a little tour to see all the famous people resting there like Frederick Douglass and Susan B. Anthony, as well as to hear some history of Rochester."
Lelie said it's not unusual for students to want to attend future events after attending their first Into the ROC event, or to get involved in the community by joining another club or partnering with an outside group.
"I've done it myself," she said and joined Rochester Urban Fellows to learn more about community issues in Rochester.
"It makes me more aware of what's going on in Rochester," Lelie said. "And I'm definitely considering staying here after graduation. That's something I couldn't say my freshman year."