Saunders College cited in 'Bloomberg Businessweek' rankings
RIT's MBA program among 2017 best business schools in the nation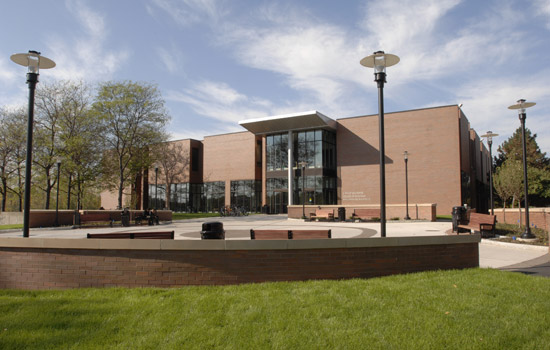 A. Sue Weisler
Saunders College of Business at Rochester Institute of Technology has been noted for being among 85 full-time MBA programs in Bloomberg Businessweek's 2017 rankings of best U.S. business schools.
Saunders College ranked at No. 79, with a job placement rate of No. 24, in the annual MBA rankings of graduate business schools. The data is compiled from more than 600 recruiters, 10,000 alumni and 9,000 recent graduates.
"We are very gratified by this acknowledgement from Bloomberg Businessweek as it highlights the degree to which our MBA program is delivering—to students and employers alike—the differentiated skills that are the hallmark of an RIT education," said Sean Hansen, Saunders College MBA program director and associate professor of management information systems.
"As a business school at the center of one of the nation's leading technical and design universities, Saunders College offers our graduates the tools and experience they need to help drive sustainable businesses in today's technology-intensive emerging markets."
Saunders College Dean Jacqueline Mozrall said the national rankings help highlight the business school's strengths in developing students. "The accessibility of our faculty—combined with our relevant and applied curricula—allows Saunders graduates to excel among their peers in today's workforce."
Bloomberg Businessweek's rankings of full-time U.S. MBA programs is based on five components that include an employer survey, alumni survey, student survey, job placement rate and salary. The top 30 full-time U.S. MBA programs are highlighted in the print issue of Bloomberg Businessweek, which is out on newsstands this week.