Schneiderman attends national 'making' kickoff
Rochester Mini Maker Faire co-chair will help kickoff National Week of Making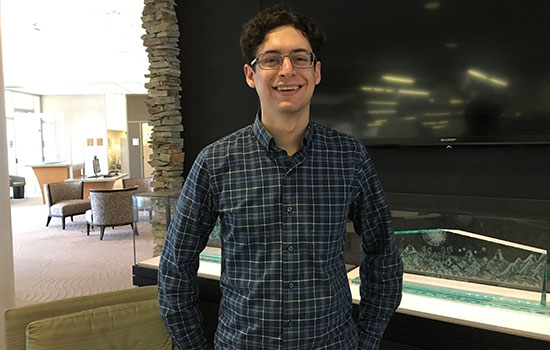 Dan Schneiderman, FOSS@MAGIC Research Associate and Community Liaison and co-chair of Rochester's Mini Maker Faire, was selected to attend the National Week of Making Kickoff at the White House. The National Week of Making is June 17–23. The event is sponsored by the White House Office of Science and Technology Policy.
Schneiderman is representing New York state in celebrating the contemporary "maker movement," defined as a technology-based extension of the do-it-yourself culture, running the gamut from electronics, robotics and 3D-printing to more traditional pursuits such as metalworking, woodworking and other arts and crafts. Makers range from tech enthusiasts and crafters to homesteaders, scientists and garage tinkerers.
Schneiderman is co-chair of Rochester's Mini Maker Faire featuring makers from the local community and RIT, which co-sponsors the event and has a strong presence in the form of student, faculty and staff participants. Schneiderman is also a 2012 graduate of RIT's information sciences and technologies and political science programs.
During the White House event, The Maker City Playbook will be launched and will provide recommendations to cities as to how the maker movement can help boost economics, education, community and culture.
"I'm so pleased to be able to represent our state at this national maker event as we begin to build a network of makers across the United States," said Schneiderman. "The maker movement covers so many things and is exploding across the country and across the globe. There are maker spaces and fairs popping up in communities and schools, and this year there will be about 190 fairs nationwide. The goal is to turn consumers into producers."
Schneiderman also noted that RIT is a community of makers with "Imagine RIT: Innovation and Creativity Festival being one of the best representations of the maker movement."
Rochester was designated as a Maker City in 2014. The third annual Rochester Mini Maker Faire will be held Nov. 19 at the Rochester Riverside Convention Center. For more information, go to https://makerfairerochester.com/.
Topics