Seminar on disease progress detection on Friday
University of Kansas professor Suzanne Shontz leads discussion on campus Dec. 11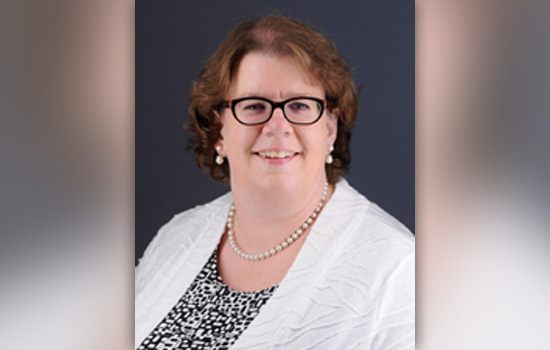 Photo provided
Suzanne M. Shontz, associate professor of electrical engineering and computer science at the University of Kansas will present a seminar at 11 a.m. on Friday, Dec. 11 in Rochester Institute of Technology's Golisano Hall Auditorium (70-1455). She will discuss how mathematical models and simulations can provide key information about disease progression and medical device effectiveness.
The program is open to faculty, staff and students. It is co-sponsored by the Kate Gleason College of Engineering and the Golisano College of Computing and Information Sciences.
Shontz will discuss "Dynamic Meshing Algorithms for Use in Computational Simulations of Patient-Specific Medical Interventions," research she leads on use of the algorithms for biomedical applications that involve movement by the patient and medical device and require dynamic meshes for use in associated image-based computational simulations. Two important examples of such applications, according to Shontz, include prediction of the appropriate inferior vena cava filter for improved prevention of pulmonary embolism and prediction of the most appropriate surgical treatment for hydrocephalus. She will describe several techniques and processes developed in joint work with researchers at the University of Kansas, Penn State, Penn State Hershey Medical Center and the University of Utah.
Prior to joining the University of Kansas in 2014, Shontz was on the faculty at Penn State and Mississippi State Universities. She was also a postdoc at the University of Minnesota and earned her Ph.D. in applied mathematics from Cornell University. Her research efforts focus on parallel, scientific computing. In 2012, she was awarded a National Science Foundation Presidential Early CAREER Award by President Obama for her research in computational- and data-enabled science and engineering.
Topics