Sen. Schumer visits RIT/NTID today
He'll discuss the federal Omnibus Bill that allocates $66.29 million for NTID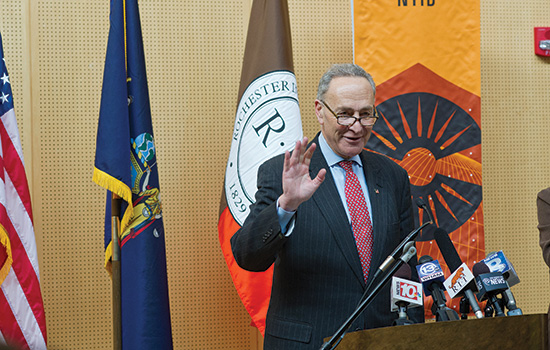 U.S. Sen. Charles E. Schumer, D-N.Y., is expected to visit RIT today to talk about the federal Omnibus Bill that was recently signed. It provides $66.29 million to NTID for its annual budget to allow the college to continue its mission to prepare deaf and hard-of-hearing students for career success.
RIT President Bill Destler and NTID President Gerry Buckley are also expected to make remarks.
A news conference is scheduled at 12:30 p.m. at Ellie's Place in the Student Development Center, building 55. RIT faculty, staff and students are encouraged to attend.