Shark Tank competition returns tonight
Six teams of students will pitch their ideas for investment dollars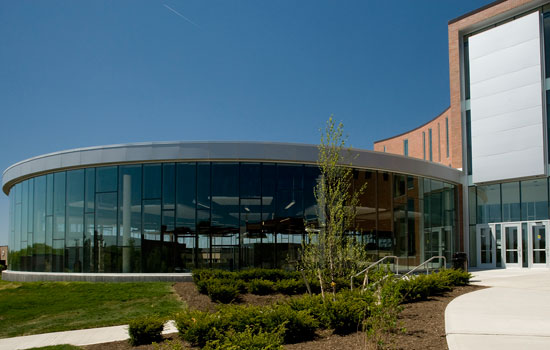 A. Sue Weisler
Take a bite out of these Shark Tank proposals by Rochester Institute of Technology students:
A diagnostic system for heart defect detection using an electronic stethoscope
An intuitive application that automatically displays content from your mobile device on any screen within range
New technology that incorporates a digital display of the value of contents inside recycling bins
A series of travel bags with a tracking device that help safeguard passengers' luggage
A company that connects consumers to employers and academic institutions to meet demands of employers in the job market
Software to target music and video piracy and copyright infringement with automatic takedown notices to offending websites
Shark Tank is back—and six teams of RIT students will compete for the opportunity to turn their business start-up dreams into reality. The Simone Center for Student Innovation and Entrepreneurship is hosting the RIT Shark Tank competition from 6 to 9 p.m. March 6 at RIT's Student Innovation Hall. Close to $5,000 in cash prizes will be awarded to the contestants by RIT's E. Philip Saunders College of Business, sponsor of the event.
"The RIT Shark Tank is a unique program and the point is to encourage good ideas and show our student entrepreneurs the path to commercialization," says Richard DeMartino, director of the Simone Center. "The judges are business professionals who will decide if a team's concept is worthy of investment. The winning proposal will receive $2,000 in seed money and access to the RIT Student Business Incubator."
The proposals are based upon their uniqueness, feasibility and ability to impact people.
For more information, go to http://www.rit.edu/research/simonecenter/ or contact Rupa Thind at 585-475-7487.
##