Sponsored Research garners $52.7M in funding
Portfolio up 12 percent; records for new awards, proposals and number of investigators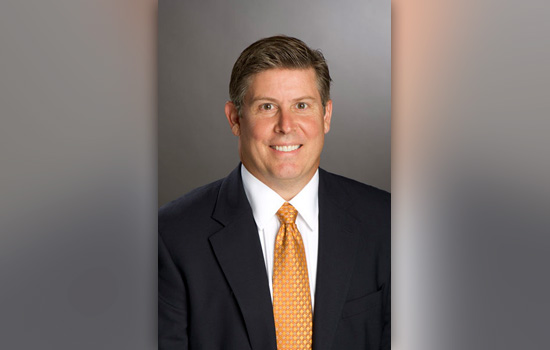 Rochester Institute of Technology's sponsored research portfolio grew by 12 percent in fiscal year 2014, reaching $52.7 million in funding.
RIT received a record 410 new awards in the fiscal year 2014 from a variety of state, federal, corporate and foundation sponsors. Half the funding came from federal sources, with the National Science Foundation alone providing $11 million in funding, up from $7.4 million the previous year.
"This is an indicator of how RIT continues to mature as a research university," said Ryne Raffaelle, RIT vice president of research and associate provost. "I am encouraged by how our research portfolio has evolved in new areas such as health-related technology and computing and information security as we continue to grow some of our traditional areas such as sustainability and imaging science."
The success comes as RIT is on the verge of moving into the national research category as assigned by the Carnegie Foundation, which U.S. News & World Report uses to classify universities. National research classification is based on the number of Ph.D. degrees awarded. RIT had a record 29 graduates earn their doctorates this past spring. A doctoral program in engineering began this fall, becoming RIT's seventh Ph.D. program and joining astrophysics, color science, computing and information sciences, microsystems engineering, imaging science and sustainability.
Among the 2014 award highlights:
A $2.7 million award from the Department of Conservation to Anahita Williamson, director of the New York State Pollution Prevention Institute. The award will go toward providing technical assistance to businesses and organizations aiming to make New York state a leader in environmental stewardship.
Nearly $1.7 million to Seth Hubbard, associate professor in physics in the College of Science, to support the acquisition of a metal organize vapor phase epitaxy reactor and associated equipment. The funding ($953,000 from NSF; $464,000 from Empire State Development; and $253,000 from the Office of Naval Research) will be used to enable researchers to produce non-materials for multiple research applications.
$730,000 from NYBEST through New York State Energy Research and Development Authority (NYSERDA) to support the RIT-NY Battery and Energy Storage prototyping center.
A $415,000 National Institutes of Health award to Risa Robinson, chair of the Department of Mechanical Engineering at the Kate Gleason College of Engineering, to study and model nicotine exposure from e-cigarettes.
A $300,000 National Science Foundation Innovation Corp Site Award to enhance RIT's entrepreneurship and innovation ecosystem. The project is managed by Richard DeMartino, director of the Simone Center for Student Innovation and Entrepreneurship.
For more information, log on to www.rit.edu/research.
Topics