Student project inspires redesign of Rochester library's 'Secret Room'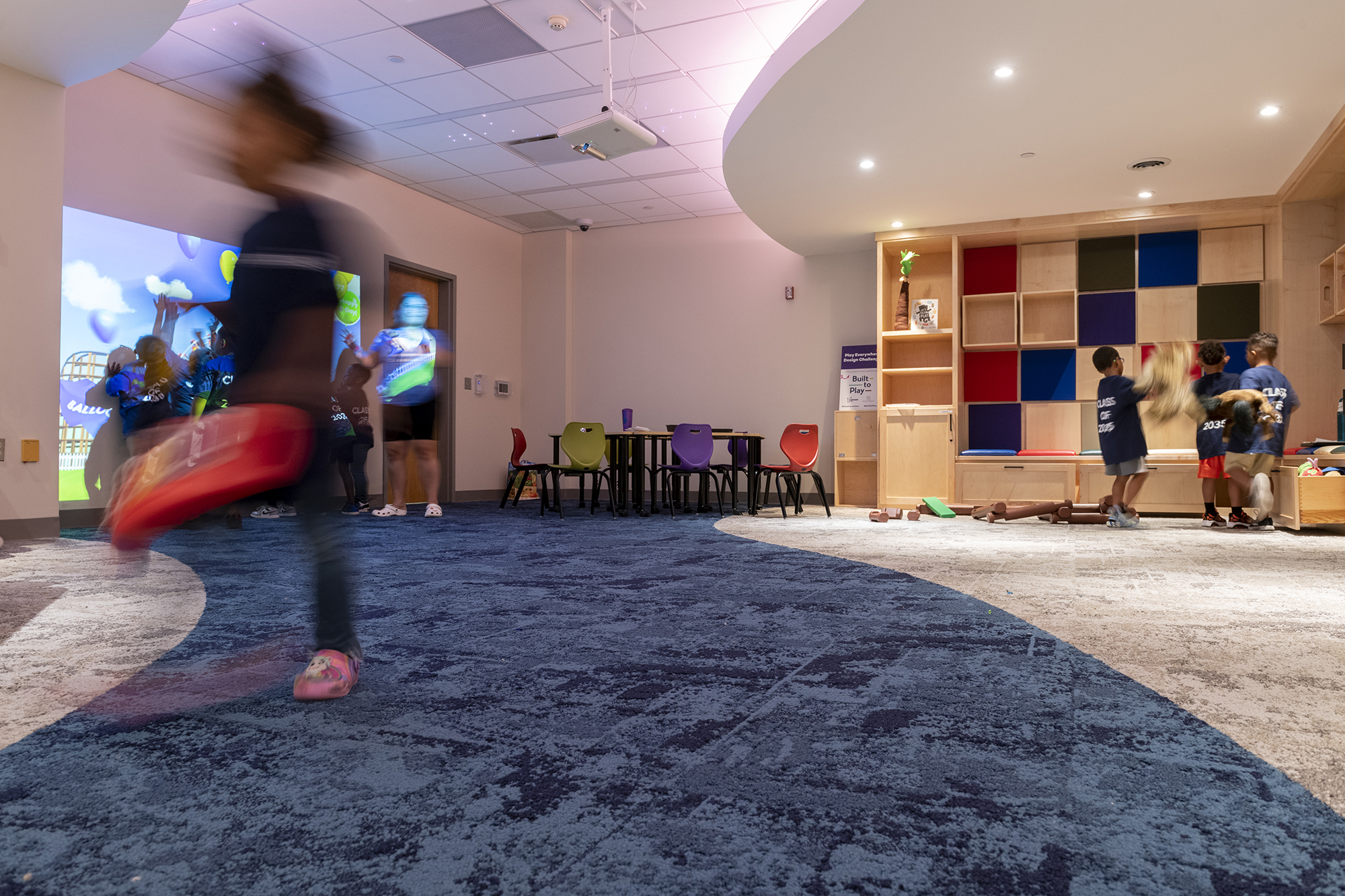 The Central Library of Rochester and Monroe County's historic Secret Room received a wall-to-wall makeover in spring 2022, capping a project born in RIT's interior design program.
Teams of students developed design packages for the play and reading space as part of the program's 2020 Hyperspace event, an annual workshop pairing students with a community partner to solve a real-world design problem. In 2021, the library was awarded a Play Everywhere grant from KABOOM! to redesign the space based on the winning Hyperspace proposal, "Haven."
"Haven" was conceived by Sara Chambers '22, Gillian Kostek '23, Amy McFeely '23, Caroline Pedrotti '20, Thomas Richter '21, Jonathan Sutton '21 and Sarah Vollmer '20. They envisioned a lively layout and multi-use space that maintains the room's cultural and historical context to Rochester.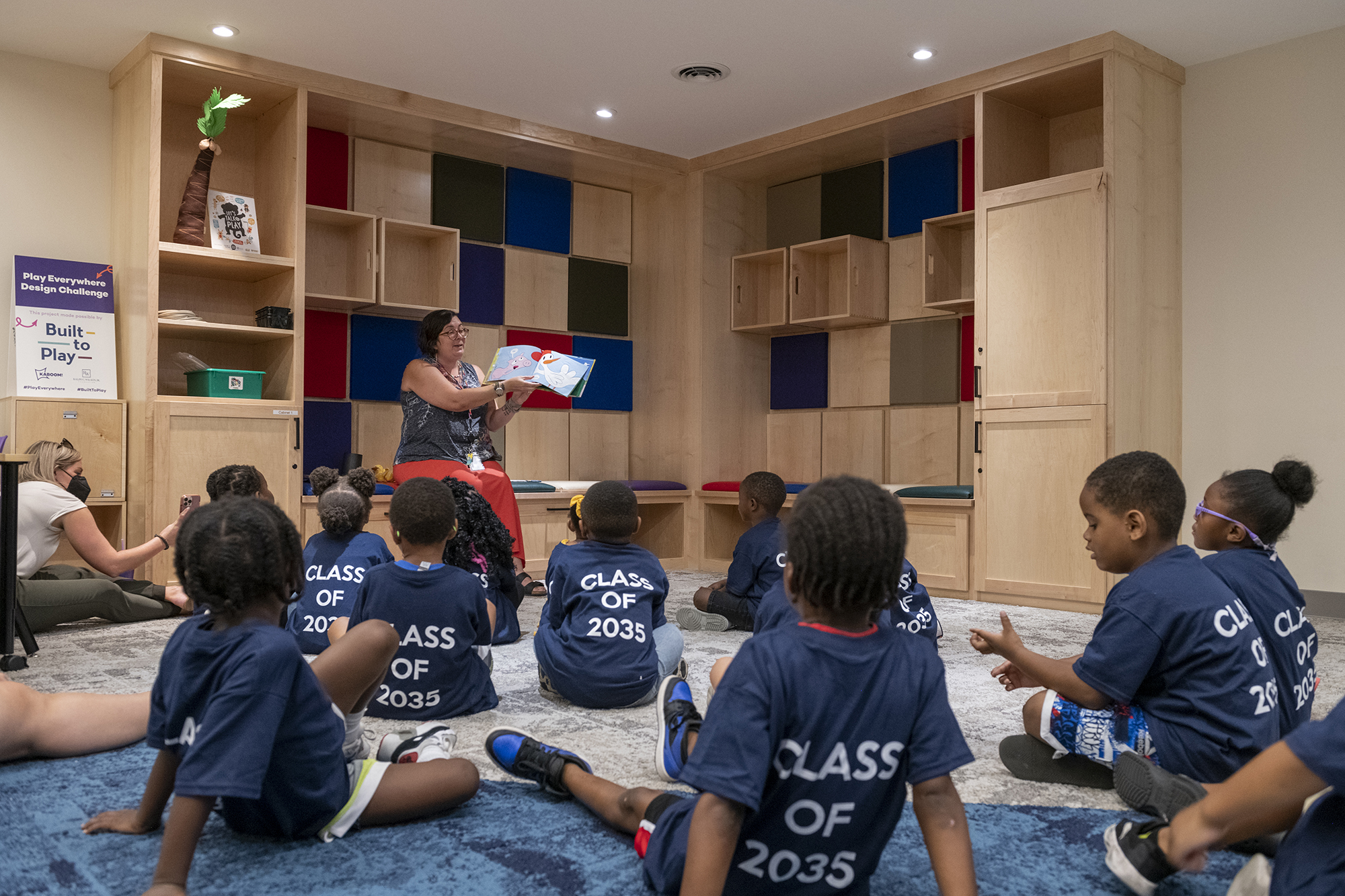 Elizabeth Lamark
Elements from "Haven," including the ceiling and flooring selections and overall concept, were incorporated into the final design.
The Secret Room is now outfitted to expand on the robust library programming it has long hosted for local youth. The renovated Secret Room — a hidden, locally famous landmark accessed through a door disguised as a bookcase — features a bright, open space for children to engage in story time, projections, learning and playing. 
"RIT interior design was honored at the invitation to support the Rochester Public Library in its effort to revitalize the Secret Room in the Children's Library," said Associate Professor Mary Golden, undergraduate program director of Interior Design. "Collaboration with Rochestarians to improve and sustain our local community is at the heart of our annual spring charrette, Hyperspace, and we are delighted to see the KABOOM! Play Everywhere Challenge awarded to the library."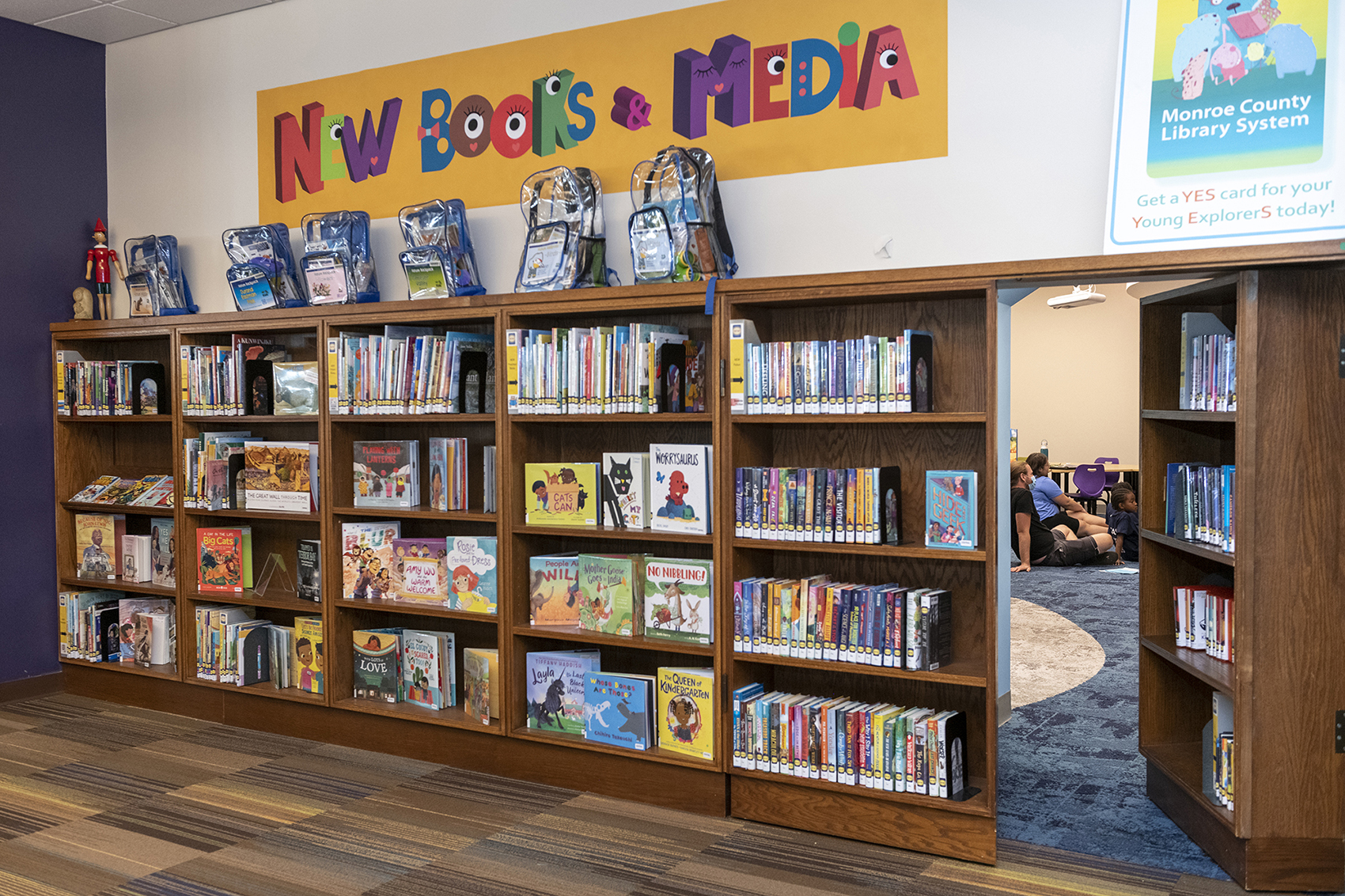 Elizabeth Lamark
Kelly Jahn, interior design adjunct faculty, spearheaded the program's 2020 Hyperspace workshop and relationship with the library. She then remained engaged in the realization of the project by coordinating construction contracts and phasing, obtaining permits and other logistical details.
Other community organizations also helped make the project possible. The Secret Room added fiber optic lights in the ceiling that represent the Rochester sky in July based on a constellation pattern provided by the Rochester Museum and Science Center. Meanwhile, Common Ground Health hosted focus groups and conducted interviews with kids and families to ensure community needs were considered in the build out of the space.
"It is important for students to work on projects located in the communities they are a part of," Jahn said. "It helps them develop an understanding of how a building's interior is an integral part of the urban fabric and plays a critical role in urban redevelopment. The Central Library, including the Rundel and Bausch and Lomb buildings, are in a location that was pivotal to Rochester's past and currently central to revitalization efforts."