Student selected for Gandhi Institute fellowship
Janine Burge is completing dual degrees in the School of Individualized Study and College of Liberal Arts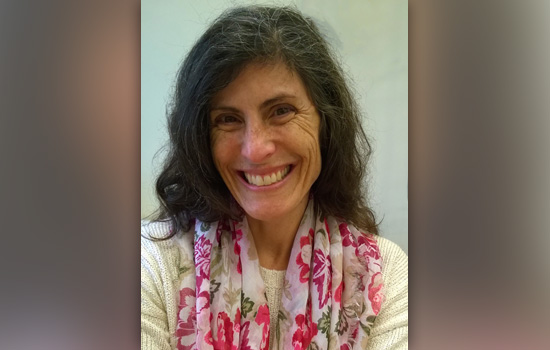 A Rochester Institute of Technology student has been selected as a 2016-17 Gandhi Institute Service Fellow at the Rochester-based M.K. Gandhi Institute for Nonviolence.
Janine Burge, a resident of Hilton, N.Y., is pursuing a double major at RIT and will be graduating in May with degrees from the School of Individualized Study (psychology and urban studies) and the College of Liberal Arts (sociology and anthropology).
"I am excited and honored to accept the year-long internship at the Gandhi Institute and will concentrate my efforts on the subject of body image, as so many people need to make peace with their body, but on their own terms and not the terms that would drive us toward destructive actions," said Burge. "There are so many options for peaceful body esteem and that idea needs to surpass what is out there for everyone, especially young people."
According to James Hall, director of RIT's School of Individualized Study, an integral part of the school's mission is the pursuit of passion-driven education.
"The Gandhi Institute is engaged in meaningful work and Janine will have the opportunity to be a change maker for the Rochester community."
According to Meghan Kearns, operations assistant at the Gandhi Institute who co-leads the program with youth coordinator Maria Engels, there are eight students serving fellowships and Burge is the first student representing RIT in the program history. "We started the fellowship five years ago and the students spend six months designing and implementing their own community service project. We give them budgetary support and nonviolence training so they are able to utilize this philosophy as an internal, interpersonal and structural approach to social change."
A graduate from the School of Individualized Study, Tyler Barley '16 (applied arts and sciences) of Rochester, was recently hired at the Gandhi Institute as a restorative practices facilitator with Monroe High School in the Rochester City School District.
Burge said her decision to apply as a Gandhi Institute Service Fellow was based on a desire to broaden her educational experiences.
"As I'm preparing for graduation, I really want to gain more outside of the classroom and get practice in working in alternative environments," Burge said. "For me, this project is a catalyst to future ones."