Students' card game now licensed by Hasbro
Hex Casters available for purchase on Amazon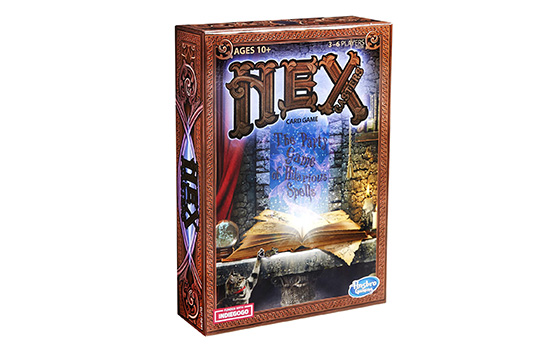 Hex Casters, the card game created by five Rochester Institute of Technology students for a project in their game design and development class, has been licensed by Hasbro and is available on Amazon for $14.99.
Last November, the four game design and development students—Douglas Mansell, Norman Greenberg, Tom Smith and Samuel Sternklar—and Alex Bogart, a software engineering student, submitted their game, originally named Hexes!! The Card Game, for a chance to win the top prize of the national Hasbro Gaming Lab and Indiegogo "Next Great Game" contest. Although the team raised more than $7,000 on a crowdfunding site as a stipulation of the contest, they didn't win the grand prize. Fortunately, Hasbro representatives remained interested in producing the game and it officially launched on Amazon earlier this month.
Greenberg, a fourth-year student from West Long Branch, N.J., is the team's design lead.
"Our goal from the beginning was always to get our game into the hands of as many players as possible," said Greenberg. "Even if we didn't earn a dime, we just wanted people to have access to the game. Launching this game has been crazy from the start—basically a full-time job in between taking classes. But, at the end of the day, we're all graduating with a published game under our belts. It's just unbelievable."
Greenberg also says that while digital games are popular, he believes that face-to-face games are making a comeback.
"The hope is to bring friends and families together to have fun, laugh and enjoy being with each other. We just really want people to love playing our game."
For more information about the game, go to the team's Facebook page: www.facebook.com/HexesCardGame/.