Students gauging RIT's overall happiness with social experiment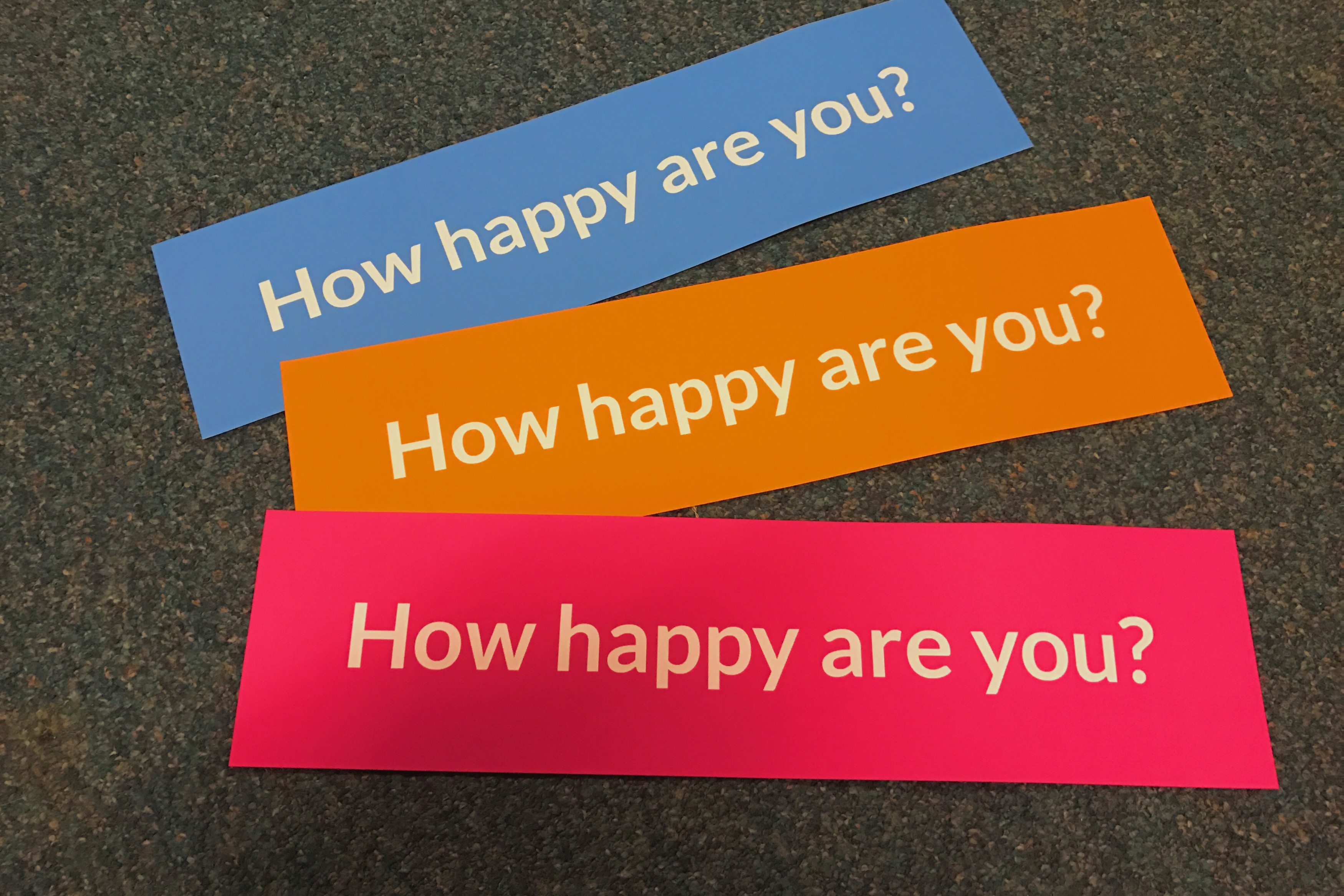 Smiles Per Hour team
A group of School of Design and School of Interactive Games and Media seniors collaborating on a project is interested in knowing how happy you are.  
They're in the midst of collecting data via interactive kiosks on campus to measure the overall mood of the RIT community.
A mix of new media design and new media interactive development majors teamed up to form Smiles Per Hour, a senior project and social experiment for the NMDE-411 (New Media Design Interactive IV) course and Imagine RIT.
The goal of the project is to answer one simple question — "How happy is RIT?" The team is focusing on finding out the happiness of the community as a whole, rather than tracking the temperament of individuals over time, like some apps do.
For the data-collection portion, the Smiles Per Hour crew recently placed three interactive kiosks around campus for students, staff, faculty and visitors to engage with.
And participation is simple — it takes mere seconds.
The kiosks have five tangible buttons, each representing a different mood, from a face replete with a strong frown to an ear-to-ear, mouth-wide-open smile. The other three faces have emotions somewhere in between. Participants simply will press the button that best demonstrates how they are feeling at the moment.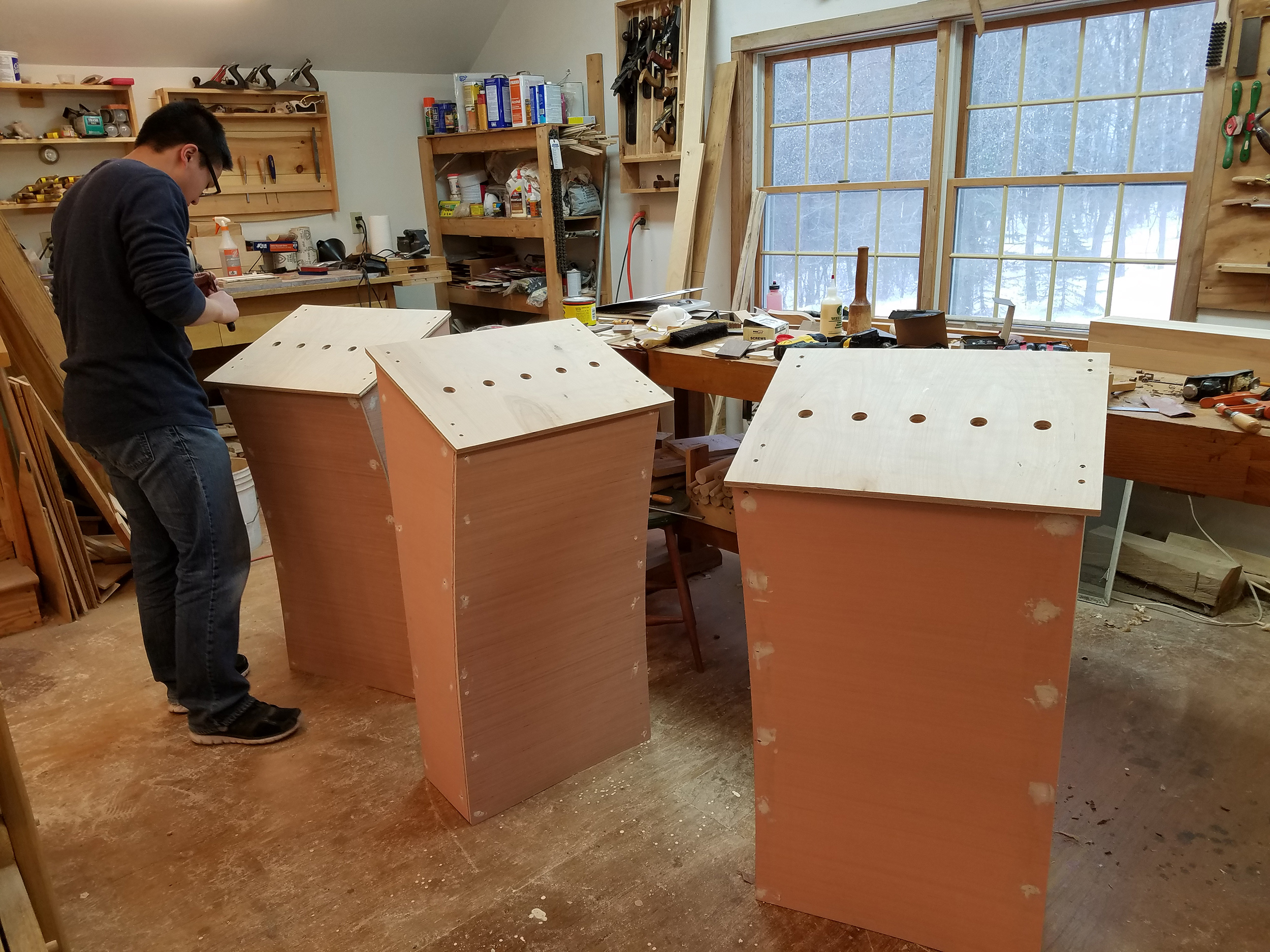 New media design students Kat de la Fuente (team manager, designer), Meshach Galley (designer), Casey Gilbert (physical design and construction) and Tim Torres (physical design and construction; also studying photojournalism) and new media interactive development majors Ben Cheng (developer) and Dan Martin (developer) comprise the Smiles Per Hour team.
he collected material will be used to create an engaging, educational installation of the results at Imagine RIT on May 6. The Smiles Per Hour team will be able to correlate each submitted mood to factors like time of day, weather, events happening locally and nationally at the time, and more, to help understand what affects happiness.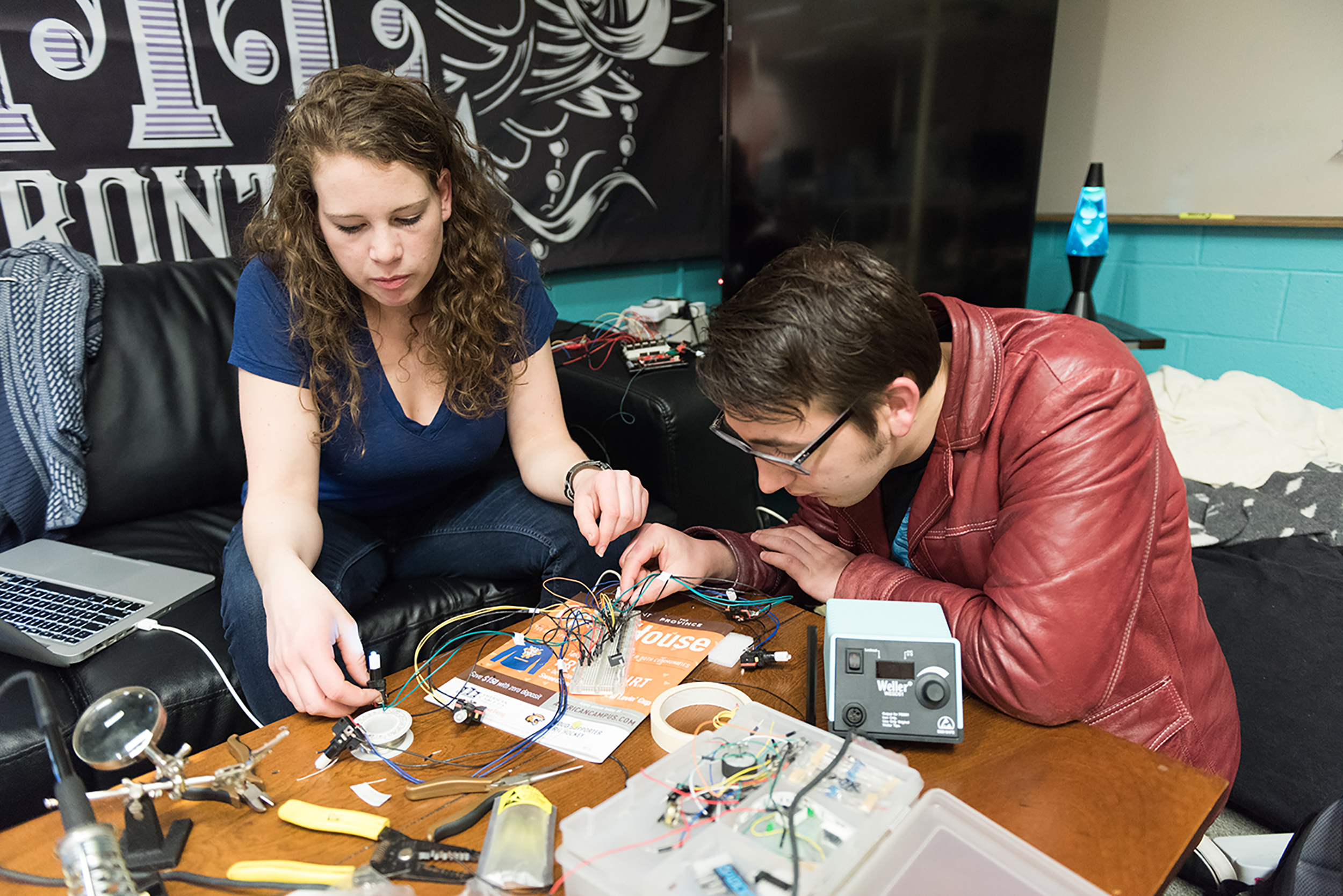 The display is set to be in room 1400 in Booth Hall during Imagine RIT.
Each kiosk is live, and the three locations were strategically selected in an effort to target different demographics. The three stands are in the lobbies of Grace Watson Hall (dorms) and Monroe Hall (near Artesano Bakery and Café) and the east entrance of the Simone Center for Student Innovation and Entrepreneurship.
If you come across one in the coming weeks, feel free to express how you're feeling as Smiles Per Hour strives to pinpoint the happiness level of RIT.
"We aim to bring attention to the topic of happiness with our installation," reads the team's vision in its concept pitch video. "One day, we hope our communities will recognize the value in the happiness of their people."