Students test possibilities with HP Sprout system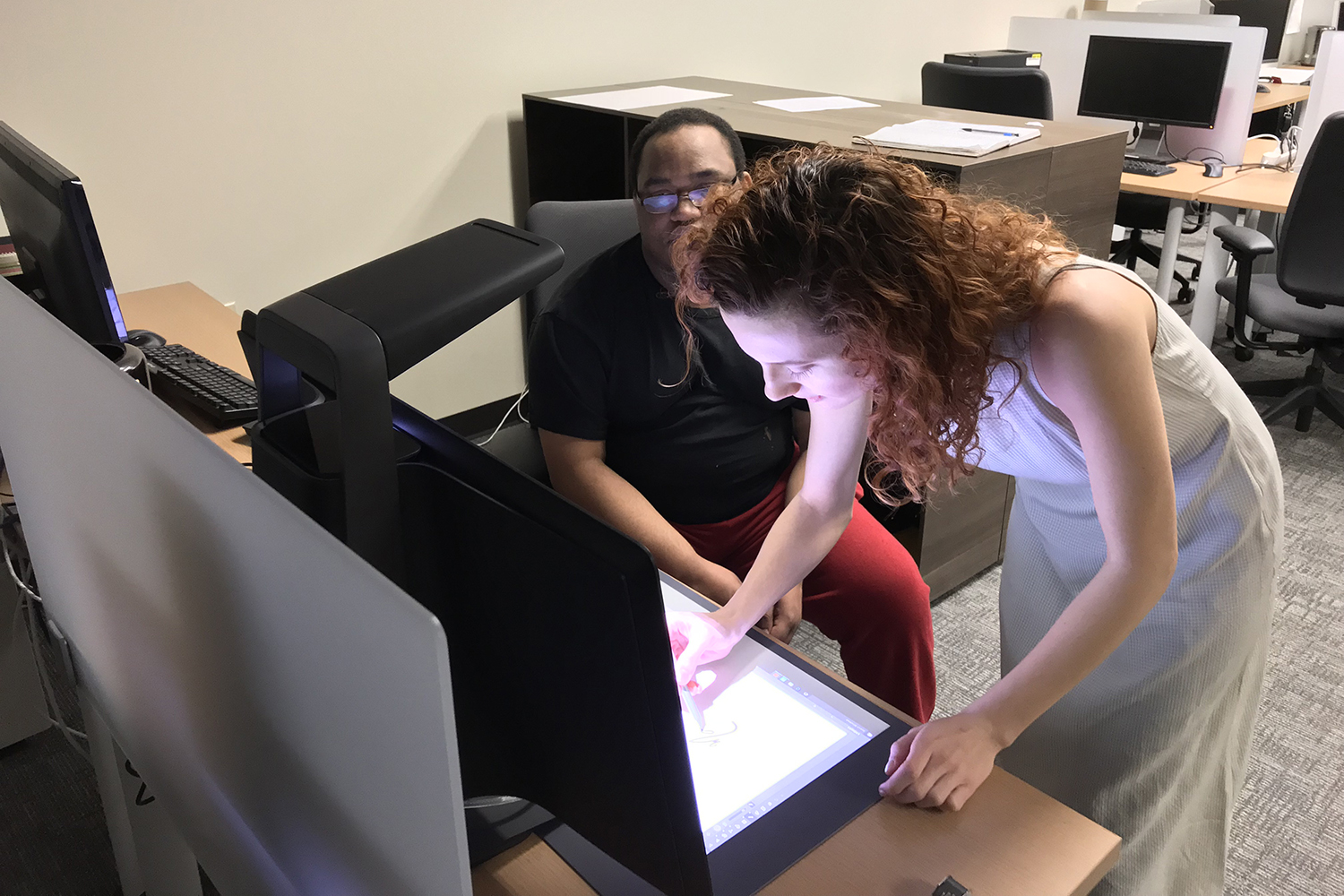 If you've walked past Rochester Institute of Technology's School of Media Sciences' Discover Lab recently, you may have noticed a new piece of equipment — the HP Sprout. It is a computer system with a touch screen, 2D/3D scanning capabilities, high-resolution cameras, a 20-point touch sensitive mat and a pressure-sensitive pen.
The seamless integration between the touch screen, scanner and touch-sensitive mat allow for an advanced workflow that is unparalleled. The user is able to scan 3D models in and prepare them for 3D print all on one machine, as well as scan in sketches and use computer modeling software to create 3D models.
The possibilities for a tool like this seem endless, which is why Shu Chang, Melbert B. Cary Jr. Endowed Professor, decided to bring the HP Sprout to the School of Media Sciences.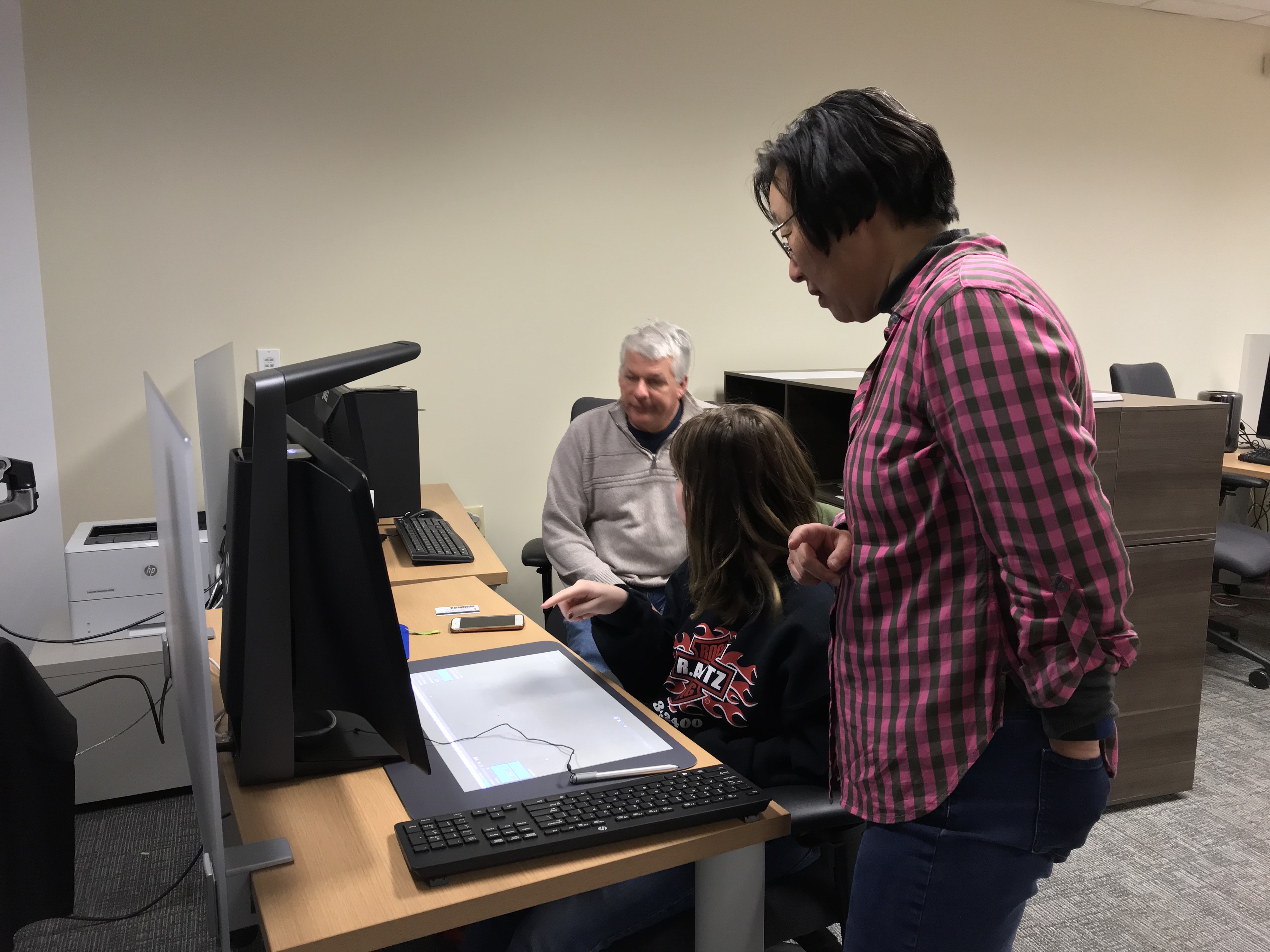 Chang has been interested in alternative printing technologies from the very beginning. She worked for Xerox for almost 25 years and was always interested in staying at the forefront of functional printing.
Chang teaches 3D Printing Workflow, a course that educates undergraduate students on the possibilities and capabilities of 3D printing from craft to production. She also co-teaches the Smart Textiles course, which focuses on printing capabilities for non-traditional materials and where they overlap with different technologies.
In addition to her two undergraduate courses, Chang teaches a graduate-level course on materials and processes in print. All of her courses focus on preparing students for the technologies they will be exposed to upon graduation. Bringing the HP Sprout to the School of Media Sciences will continue ensuring that students are exposed to technologies at the forefront of the industry.
Right now, the HP Sprout is still being tested by College of Art and Design at RIT students — from the School of Media Sciences, ceramics (MFA), glass (MFA) and industrial design (MFA). The School of Film and Animation is also interested in seeing how it can use the system, which has brought students from different disciplines together for collaboration.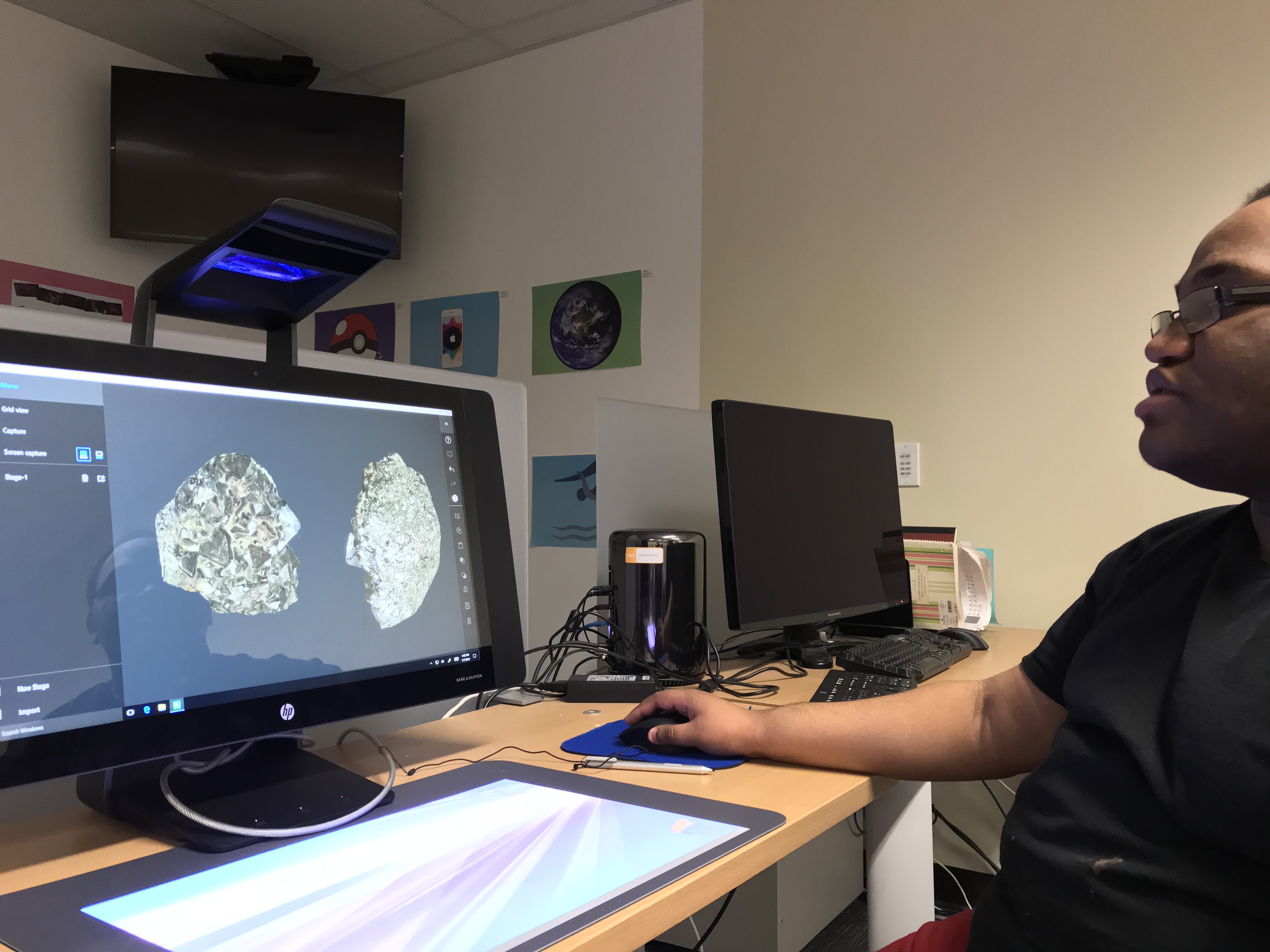 The students are working on projects to see how the HP Sprout can be used for different areas of study. By having a wide variety of students working on the HP Sprout, RIT will see how the system's capabilities can potentially be utilized in classroom settings.
Chang is excited about the future of the HP Sprout at RIT. She said she believes it is important for students to be exposed to new technologies to continuously improve their critical thinking skills. She also said she loves bringing new technologies to campus because it allows her to keep learning while working with students.
Keeping students at the forefront of the industry is a core emphasis of the School of Media Sciences, and the HP Sprout allows it to continue exploring possibilities in the field.
Topics