Studying the role of cultural and linguistic diversity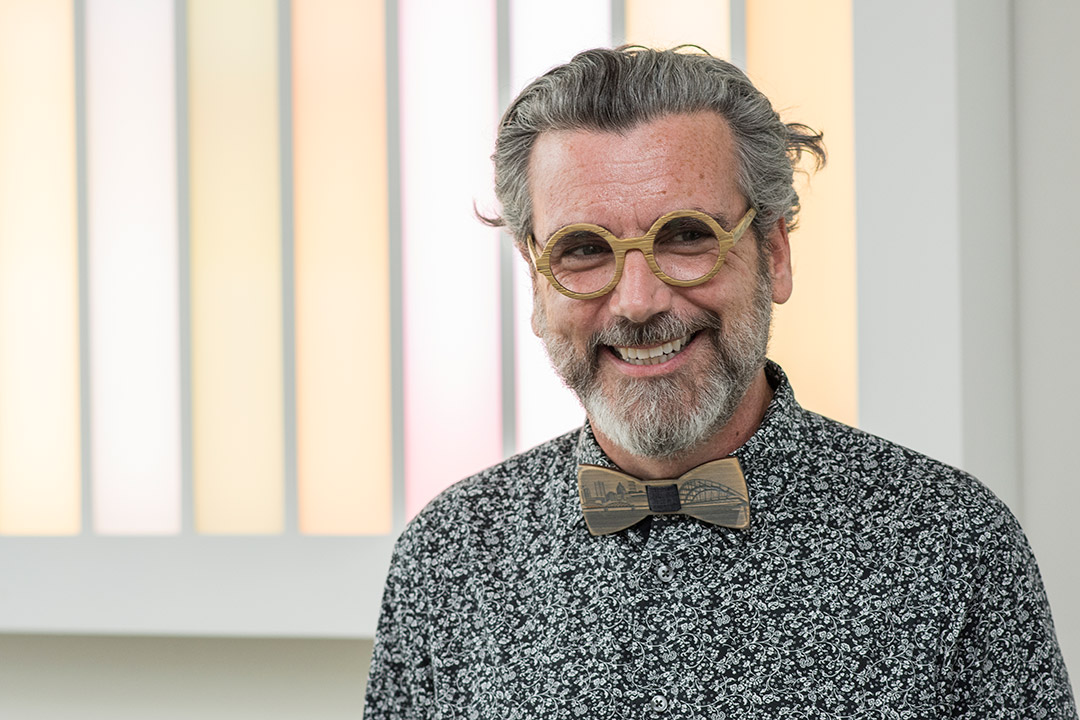 A. Sue Weisler
Peter Hauser has spent the past two decades studying how deaf people develop, learn, grow, and live. Today, he is at the helm of a new project—a research-based incubator—where junior faculty at RIT's National Technical Institute for the Deaf can work together to understand the role of cultural and linguistic diversity in deaf people's lives.
Hauser leads NTID's Research Center on Culture and Language, designed to fill a noticeable gap in deaf culture studies.
The center is home to research projects funded by the National Institutes of Health, National Science Foundation, and NTID.
One example is a project led by Joseph Hill, assistant professor and director of the Deaf Studies Lab, one of several labs within the Research Center on Culture and Language. He is studying variations and perceptions of American Sign Language (ASL).
Hill's goal is to foster linkages between academia and the public in a way that enhances ASL and interpreting instruction, design, and evaluation based on evidence.
 Researchers working in the center's Deaf Health Lab are taking a broader look at deaf individuals' health, health literacy, and how deaf and hard-of-hearing people navigate the health care system and manage their health online. Another study is examining deaf women's pregnancies and child rearing, which incorporates community-based participation in the research.
Back in the 2000s, Hauser was the first-ever practicing deaf neuropsychologist to work alongside physicians in diagnosing conditions such as learning disabilities, attention disorders, dementia, and depression in deaf and hard-of-hearing individuals. After years of writing grants to secure funding and conducting his own research, Hauser created NTID's Center on Cognition and Language in 2016—the only center of its kind in the world led by a deaf director and staffed primarily by deaf researchers. 
"It's important to us to have the deaf community involved in the design of these research projects," Hauser said. "When the data comes in, it will be shared with an advisory board that is made up of members of the community. Our approach is 'nothing about us, without us.'"
Topics