Teens to explore career fields
Gleason Works' Michael Walker opens the conference that takes place at RIT on April 18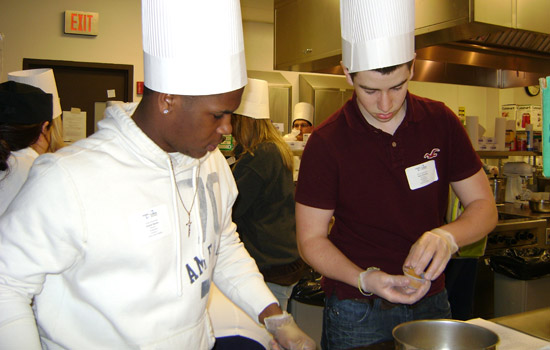 Michelle Cometa
Some of the students will "gown up" for the engineering clean room to learn more about how silicon wafers and integrated circuits are developed. Others will learn about trends in optics, biotechnology and sustainable energy fields. All will be part of the 2013 Workforce Innovations Conference that takes place on Thursday, April 18, at Rochester Institute of Technology.
This year's keynote speaker is Michael Walker, mechanical engineering manager from The Gleason Works. He will begin the program at 8:45 a.m. in RIT's B. Thomas Golisano College of Computing and Information Sciences auditorium. Walker was the Kate Gleason Young Engineer, recognized in 2010 by the Rochester Engineering Society, for his work on national and international projects with the company.
More than 100 sophomore and junior high school students from area schools will participant in the annual event to help the students explore possible career fields through hands-on activities led by faculty and staff at RIT. Workshops included are optics and imaging, biotechnology, information technology, pollution prevention and sustainability, hospitality and microelectronics and nanotechnology.