Tigers capture historic moments across the country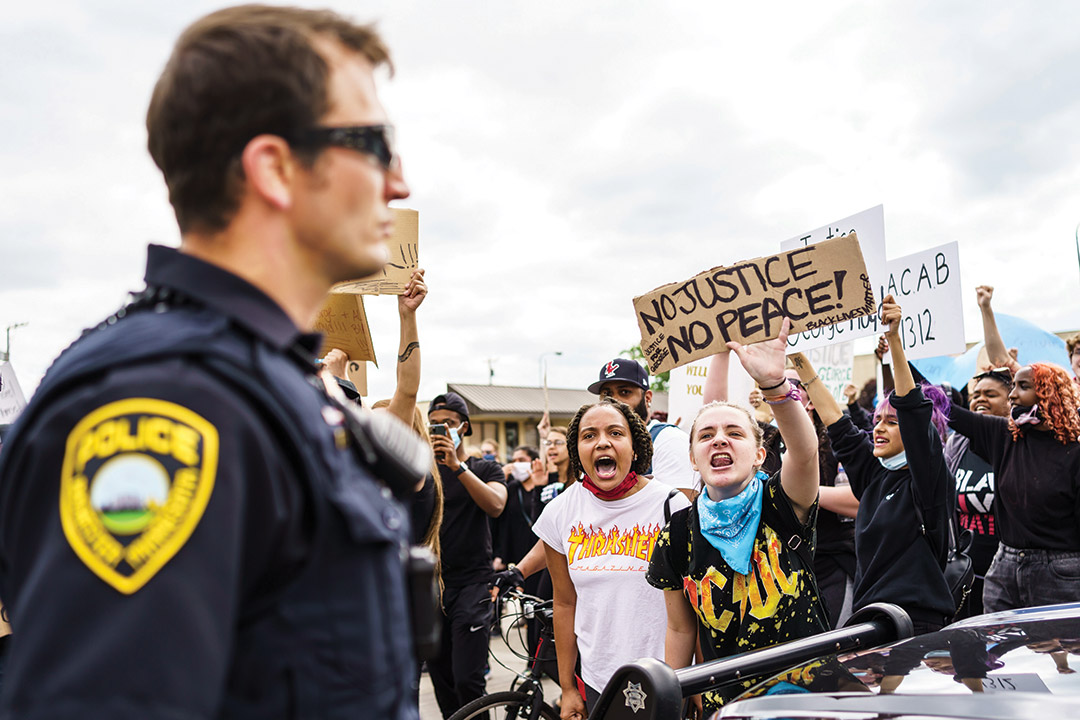 Traci Westcott
When demonstrations calling for police reform and racial equality occurred in cities across the country in 2020, alumni and faculty of RIT's nationally recognized School of Photographic Arts and Sciences (SPAS) were there to capture the gripping moments through their camera lenses.
While the protests in Minneapolis; New York City; Rochester, Minn.; and elsewhere originally were in response to the killing of George Floyd in May, the Black Lives Matter movement continued its push for change and justice as other disturbing police-involved deaths came to light.
"It is essential to say why people are protesting," said Joshua Rashaad McFadden, assistant professor and photographic artist in SPAS in the College of Art and Design. "George Floyd was unjustly killed in Minneapolis, Minnesota, by police officers; Rayshard Brooks was wrongly killed in Atlanta, Georgia, by police; Breonna Taylor was unjustly killed in her home in Louisville, Kentucky, by police; and Daniel Prude was unjustly killed in Rochester, New York, again by police. I felt compelled to be on the scene to document the demonstrations in each of these cities."
McFadden called it a "necessity to capture and document the fight for justice and bear witness to the pain that a community has experienced for many years."
"I traveled to Minneapolis out of my own will and finances to be there to document," he said. "After a week of documentation, I was contacted by The New York Times to cover George Floyd's funeral."
Traci Westcott '18 (photojournalism), who captured demonstration scenes as a digital content producer at the Post-Bulletin in Rochester, Minn., said, "it's unfortunate that so many people have waited for this national uprising to really assess racism in every aspect of American culture, but I'm happy this conversation seems to have a fire underneath it."
"As journalists, we are taught to be objective, to 'check our biases at the door,'" observed Westcott, who also captured images of George Floyd's funeral. "Well, I refuse to believe that being passionate about human rights is considered biased. I'm sad. I'm sad that in 2020, our country is still fighting for basic human rights. I'm sad that we as photojournalists haven't fully embraced diversity. We haven't always listened."
Brittainy Newman '18 (photojournalism), a photojournalist at The New York Times, took pictures of youth protesters in her native New York City.
"They call this their personal turning point," she said. "For many, it's their first movement. It's their chance to be a part of history, they say, and for some, a moment to examine who they are."
Even as time passes since the protests, McFadden said "the trauma and the pain stick with me … the emotions themselves."
"Regardless of where I go to capture these images, I can't help but hear the same phrases ringing … 'Black Lives Matter' and 'I can't breathe.'"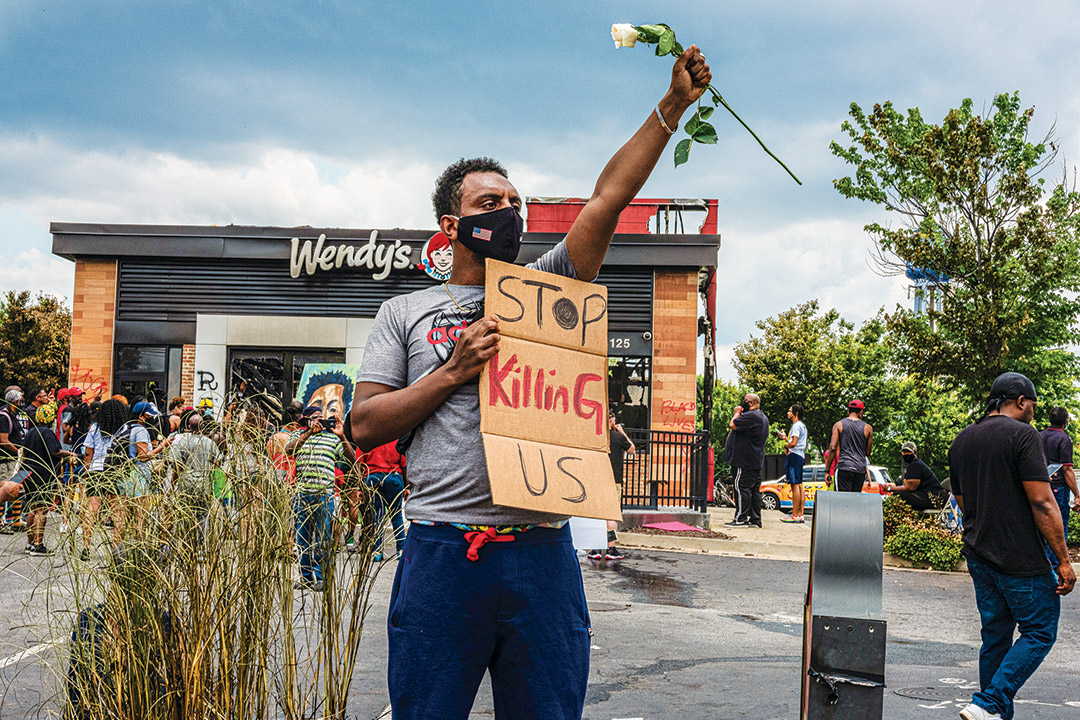 Joshua Rashaad McFadden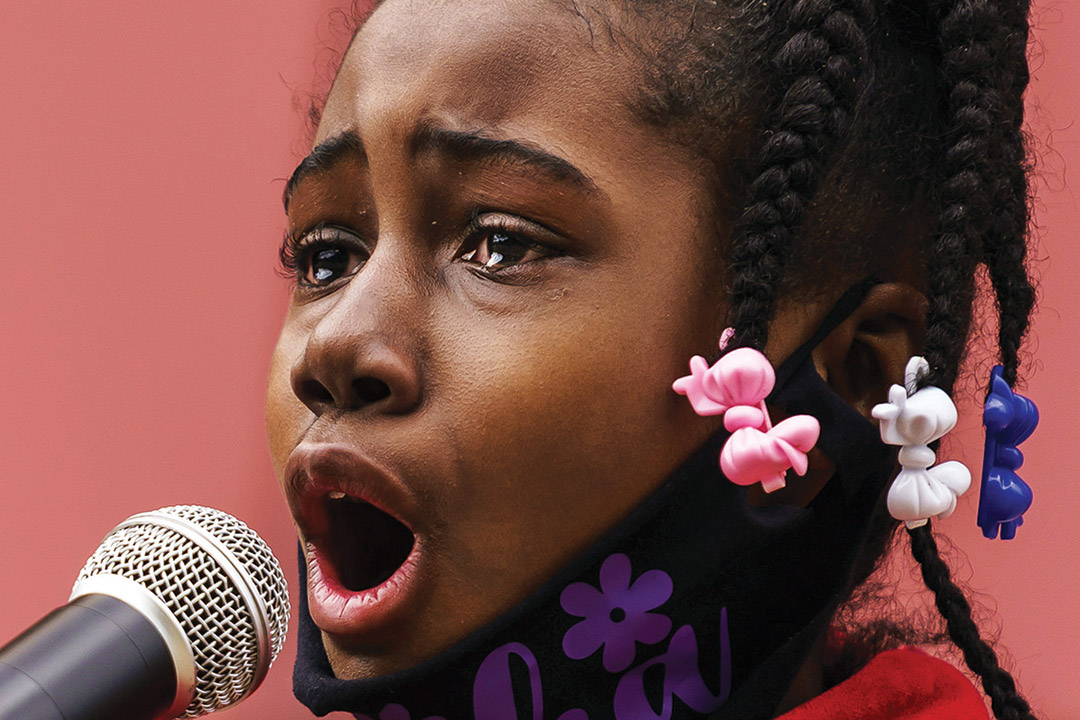 Traci Westcott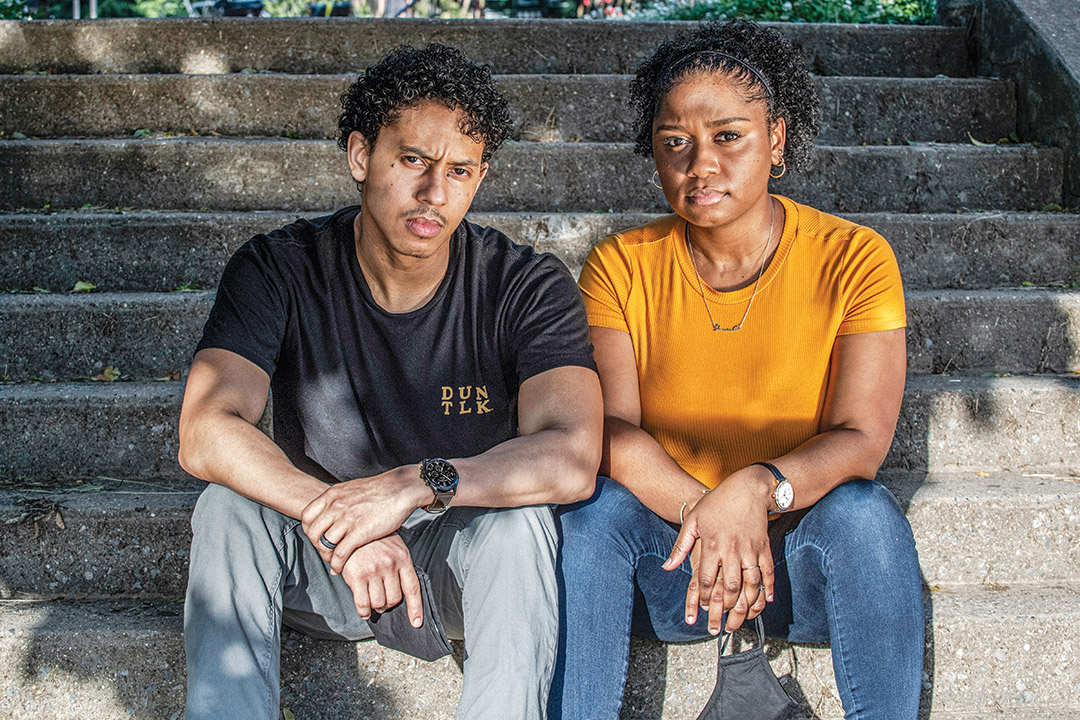 Brittainy Newman