Transforming RIT: The Campaign for Greatness surpasses $750 million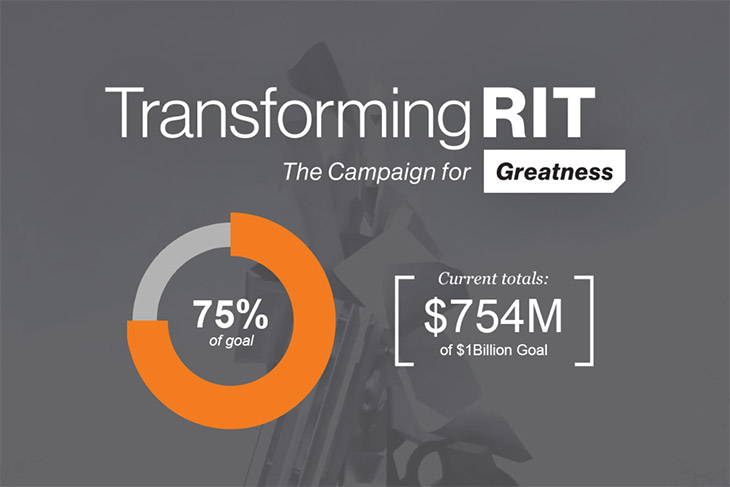 Transforming RIT: The Campaign for Greatness, the largest fundraising effort in the university's history, has reached a milestone. The $1 billion campaign has surpassed the $750 million mark.
In 2018, RIT publicly launched the blended campaign, which seeks support from a variety of investors, including alumni, government and corporate partners, and research foundations and agencies.
"Alumni support is crucial to the future of RIT and philanthropic gifts at all levels, from $50 to $50 million, are critical. By aligning the passions of our donors with the creativity and innovation of our students, faculty, and staff, we are shaping the future," said Phil Castleberry, vice president for University Advancement. "Our individual donors have collectively made the biggest impact across campus, providing our students with global-reaching opportunities."
That includes donors such as Brad Tuckman '95 (photographic illustration), whose recent $100,000 pledge propelled the campaign past this significant milestone. Tuckman created the Tuckman Defibaugh Retallack LeVant Student Fund, which provides support for students in the College of Art and Design to help with urgent needs outside of tuition. This includes art supplies, portfolio development, and camera equipment.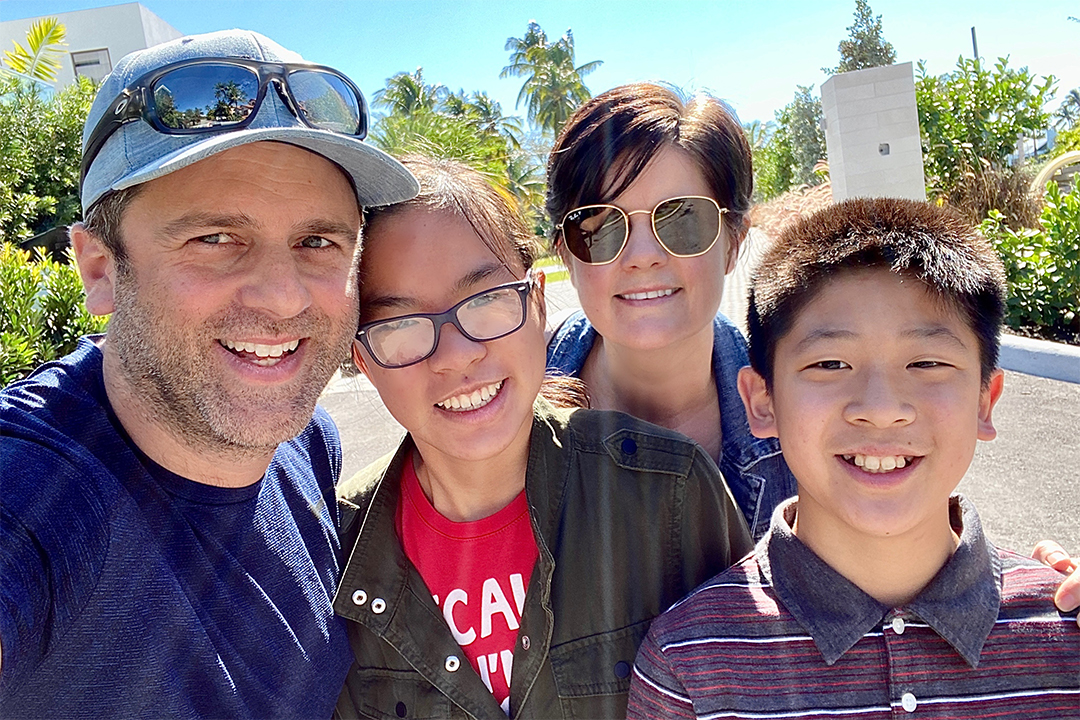 Tuckman said the goal of the fund is to provide help for motivated students who are already working to support their education, but are still struggling to meet all of their financial obligations.
This fund is named in honor of three retired RIT faculty members whom Tuckman credits, in part, with shaping who he is today.
Denis Defibaugh '77 (professional photography), '97 MS (art and design) recommended Tuckman to an internship in New York, which ultimately launched his career. Tuckman said he wasn't quite sure he was qualified for the internship but he got it anyway.
"I'm convinced that Mr. Defibaugh had me confused with another student and to this day I am thankful for this happy accident of mistaken identity," he said.
John Retallack '70 (graphic arts and photography) gave Tuckman printer paper so he could complete a class project and finish the semester. Tuckman always found himself broke even though he'd maxed out his loan opportunities and worked consistently, sometimes more than one job at a time, throughout his four years of college to put himself through school.
Howard LeVant '81 MS (instructional technology) is credited for introducing Tuckman to his wife, Shona, who was an exchange student from England at the time. LeVant was the organizer of that student exchange program in film and one of Tuckman's favorite instructors.
"At the heart of these three retired faculty members is kindness," Tuckman said. "These seemingly small acts of kindness motivated me to give back to RIT."
Tuckman, a member of the RIT President's Roundtable, launched his first business in 1997—two years after graduating from RIT—called Studio FX. In 2001, Studio FX merged into OneKreate and in 2015 he launched Creative Drive, a business that is now part of Accenture Interactive. Currently, Tuckman is pursuing two new ventures that are specific to kindness.
Topics