Transforming RIT surpasses $900 million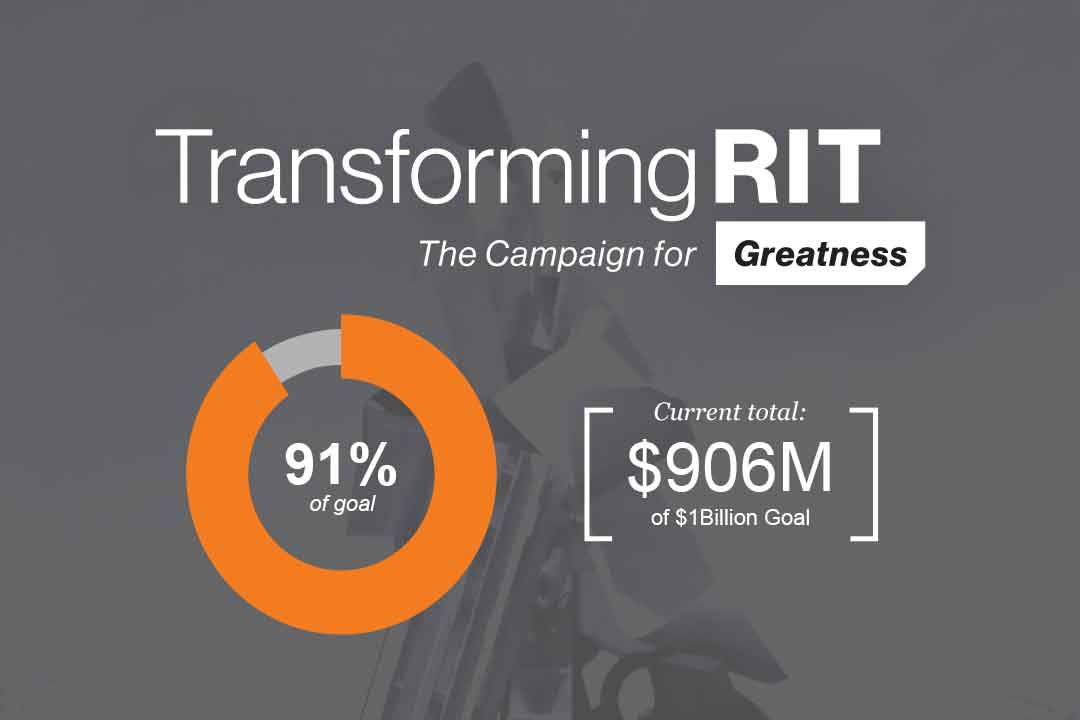 Transforming RIT: The Campaign for Greatness, the largest fundraising effort in the university's history, has surpassed a major milestone. The $1 billion campaign has exceeded the $900 million mark.
Gift establishes Brooks H. Bower Maker Showcase
RIT alumnus and trustee Brooks Bower '74 (printing) has given $500,000 to RIT's Student Hall for Exploration and Development (the SHED) to establish the Brooks H. Bower Maker Showcase.
In 2018, RIT publicly launched the blended campaign, which seeks support from a variety of investors, including alumni, government and corporate partners, and research foundations and agencies.
"This campaign is impacting every area of the university," said Phil Castleberry, vice president for University Advancement. "Although we are in the final stretch, there is still an opportunity to help change the lives of students."
The $1 billion campaign is bringing the university's strategic plan to life. Campaign priorities include investing in student success, creating world class facilities, advancing research and discovery, and innovating careers of the future.