Two RIT cybersecurity professors win Meta Research Awards
Yidan Hu and Ivan De Oliveira Nunes seek to improve AR and smart device security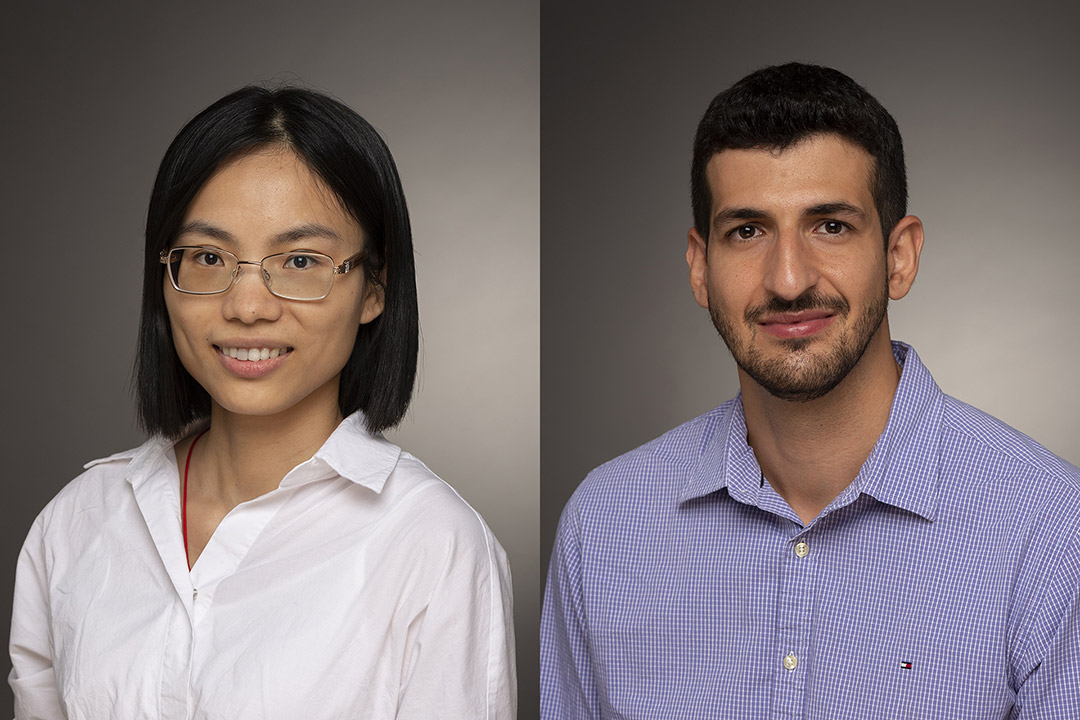 Yidan Hu and Ivan De Oliveira Nunes have each won Meta Research Awards for their cutting-edge cybersecurity research. The assistant professors of computing security are working to protect people's safety on their augmented reality and smart devices.
Meta, the parent company of Facebook, invited academics to propose research in specific areas that address challenges, help build community, and bring the world closer together. The awards support innovative research from exceptional professors and helps build long-term relationships with academia.
Hu won an award in the 2022 Privacy-Enhancing Technologies category for her project, titled "Protecting location privacy for augmented reality." She aims to better protect the location privacy of augmented reality users who are on the move.
Directly exposing user location data to applications would pose serious threats to informational and physical security. Recent advancements in mobile location privacy protection systems help to prevent direct exposure to apps, however, most of this security only focuses on a single static location or trace privacy. This is not practical for augmented reality (AR) apps and products because it lacks real-time defense for an extended period of time.
To fill the gap, Hu's project will develop location privacy protection techniques that allow an AR app to constantly safeguard user privacy in a sequence of locations, while maintaining precise and immersive services at the same time. Hu is working with Zhengxiong Li, assistant professor at the University of Colorado Denver, on the project. The project was one of 10 selected from 161 proposals.
"It is a great recognition and honor to be selected as a Meta research award recipient," said Hu. "Meta only selects several highly competitive proposals for funding, and these award recipients are from top-tier universities across the world."
Nunes won an award in the 2022 Towards Trustworthy Products in AR, VR, and Smart Devices category for his project, titled "Appeasing the conflict between run-time integrity and real-time smart devices." He aims to make it so that smartphone and tablet users no longer have to sacrifice speed and usability in order to get better security.
The project seeks to improve smart device security by addressing limitations with existing Proof of Execution (PoX) and Control-Flow Attestation (CFA) security techniques. Current PoX and CFA methods prevent interrupts during software execution. This means that PoX and CFA don't meet the real-time needs of smart device users, where asynchronous processing via interrupts allow multiple programs to run at the same time.
Nunes plans to develop new PoX and CFA methods that can securely co-exist with real smart application demands and are able to process asynchronous and real-time events. Essentially, the new security features will run more smoothly, so they don't interfere with other programs that users might be running at the same time. His project was one of 11 selected from 69 proposals.
Hu and Nunes are faculty in RIT's Department of Computing Security in the Golisano College of Computing and Information Sciences.
Topics