University faculty elected to wine educators board
Lorraine Hems, noted educator and sommelier, begins service with the board's education and recertification committees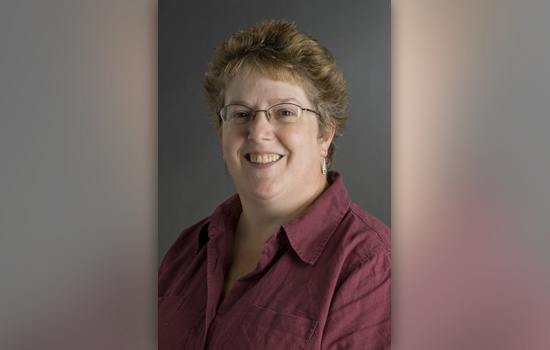 Photo provided
Lorraine Hems, faculty member at Rochester Institute of Technology, was recently elected to the Society of Wine Educators Board of Directors. The lecturer in RIT's School of International Hospitality and Service Innovation will begin service with the organization this October. The society, established in 1977, is focused on advancing wine education through professional development and certification. Hems will participate on the Wine Education sub-committee, responsible for oversight of the society's certification processes, review materials and examination curricula for industry professionals.
"The Society of Wine Educators is internationally recognized, so to be voted in for one of the seats is wonderful," said Hems, who began teaching at RIT in 2001. "I hope this will be a good opportunity to increase awareness of RIT and our hospitality and tourism program. Any future programs or conferences that could involve our students will be a goal. My biggest push for years with anything I do is 'knowledge is confidence'."
The society offers Specialists of Wine, Specialists of Spirits, Wine and Spirits Educators and Hospitality/Beverage Specialists certifications, all credentials necessary to advance in the industry. Hems holds the first three, and she also is a certified sommelier—a professional wine steward—through the Court of Sommeliers, and a prominent judge for local, national and international wine competitions. She has also organized numerous wine tasting and fundraising events throughout the state. In 2011, she published her first textbook, Passport to the World of Wines, about her experiences in the industry and international travel to explore the best of the wines of the world.
In 2012, Hems was presented a Lifetime Achievement Award from the national organization, Women for Wine Sense, for her extensive educational and community-service programming about wines and spirits from around the world. She was recognized for her 30-plus years of work within the wine and spirits industry where she has held positions in retail, wholesale, training and higher education. A national educational and networking organization for wine professionals and enthusiasts, Hems was the founder and past co-president of Rochester's Women for Wine Sense chapter.
A resident of Irondequoit, N.Y., Hems also provides training programs and classes at the New York Wine and Culinary Center in Canandaigua, N.Y., as well industry training at wineries throughout the state. She is a long-time supporter of Camp Good Days and Special Times, a local nonprofit agency, serving children with cancer.