Venture Creations graduate receives major investment
Token, created by two RIT alumni, will get up to $1.75 million from New York state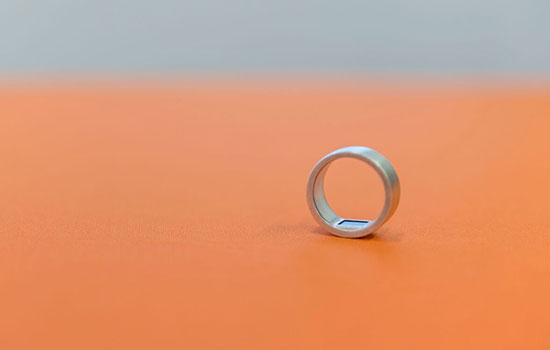 A 2017 graduate of Rochester Institute of Technology's Venture Creations technology business incubator is the recipient of a major investment from Empire State Development.
Token, an identity technology start-up founded by RIT alumni Melanie and Steve Shapiro, will receive up to $1.75 million through the New York State Innovation Venture Capital Fund.
Token is based at Venture Creations on Tech Park Drive in Rochester, N.Y. Through local partners, Token manufactures the biometric, encrypted, wearable device that offers a combination of convenience and security, via its unique two-factor authentication. Its companion software platform allows the Token ring to be integrated into various identity applications, including computer logins, mobile payments, transit cards, and "smart" locks for home and auto. The company has sold out its initial preproduction run. The product will be available later this year.
In an announcement from New York state, co-founder and CEO Melanie Shapiro '07, '08 (BFA, MBA) said, "New York Ventures is a crucial partner for Token as we continue to drive public support for digital IDs. We plan to continue to support local manufacturing and business in Rochester, where we are based, because we believe in nurturing the local community, as a community ethos is at the core of our values."
Shapiro and company co-founder and chief technology officer Steve Shapiro '04, '06 (information technology, MBA) also co-founded Digsby, a messaging platform for managing online social identities, which launched from Venture Creations and was acquired in 2011.
"I think one of the more beneficial things about RIT's Venture Creations is the access to RIT," Melanie Shapiro has said. "Most of our engineers are RIT graduates. In fact, we have full-time employees here that started as co-op students and now are full-time employees of Token."

RIT President David Munson thanked New York state for its investment.
"We applaud New York state for this generous investment, which recognizes the impact that Token can have on emerging consumer security technologies," said Munson. "We are so proud of Token's founders, RIT alumni Melanie and Steve Shapiro, and we celebrate this success with them. Rochester is an innovation hub, and RIT and Venture Creations, with their steady stream of top-quality, high-technology companies, proudly play a significant role in developing that ecosystem. Companies like Token help advance the educational and research missions of RIT through the enhancement of faculty, student and alumni involvement in high technology, and serve as an economic driver in the region."
Since opening in 2003, RIT's Venture Creations has graduated 38 companies, of which 12 have been clean-energy companies. Collectively, these companies have created 499 jobs and raised more than $70 million in private capital.

"We're very proud to have worked with Token and are very excited to see them reach this next milestone," said Richard Notargiacomo, Venture Creations director. "One of the most rewarding things about working at Venture Creations is knowing that our team has played a part in the creation of companies that are helping to drive the local economy and create jobs. I believe that our success is defined by our companies' success."