Vicarious Visions' Clive Burdon to speak Friday
Vicarious Visions' Clive Burdon will discuss producer role at video-game giant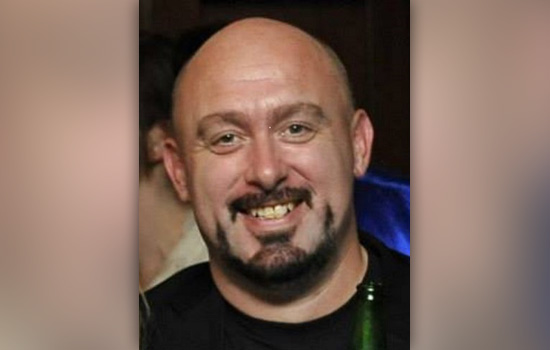 RIT's Center for Media, Arts, Games, Interaction and Creativity (MAGIC) kicks off its 2016-2017 speaker series with Clive Burdon, senior producer at Vicarious Visions, the video-game company behind Skylanders, Guitar Hero, Crash Bandicoot and Tony Hawk, among others. Burdon presents "An introduction to the producer role or… how to be invisible and effective," at 1 p.m. Friday, Sept. 16, in RIT's Student Innovation Hall. The talk is free and open to the public. A networking reception from 5 to 6:30 p.m. on Sept. 15 in Student Innovation Hall will enable guests to meet Burdon and members of Vicarious Visions' leadership and human resources teams, along with RIT alumni in the field.
Burdon has played roles, including lead designer, cinematic producer, developer and quality assurer, on a variety of projects throughout his career. His most recent projects include Halo 5: Guardians, Halo 4 and Guitar Hero: Warriors of Rock.
Vicarious Visions, based near Albany, N.Y., is a leading publisher of entertainment software and has sold more than 40 million games worldwide. The company—an independent studio within Activision Blizzard—employs more than 150 programmers, artists and designers.
According to Jennifer Hinton, assistant director of RIT's MAGIC Center and speaker series organizer, "As we begin the fourth year of our series, we are shifting the focus to better align with our strategic directives to make and publish our work. As ambassadors for a New York state-designated digital gaming hub, we are excited to highlight our talented partners at Vicarious Visions who are producing incredible work right here in New York; we are grateful for their willingness to share their time and production know-how with us. And while are pivoting slightly, the value of hosting speakers that challenge us and represent the cutting edge of our field remains a priority."
Burdon's visit is co-sponsored by RIT's School of Interactive Games and Media, Women in Computing, and the Office of Career Services and Cooperative Education.
To request access services for the talk and/or networking reception, contact the Department of Access Services at http://www.ntid.rit.edu/das.
Topics