Video game design programs jump in rankings
Undergraduate program ranks No. 2, graduate program No. 4 in annual listing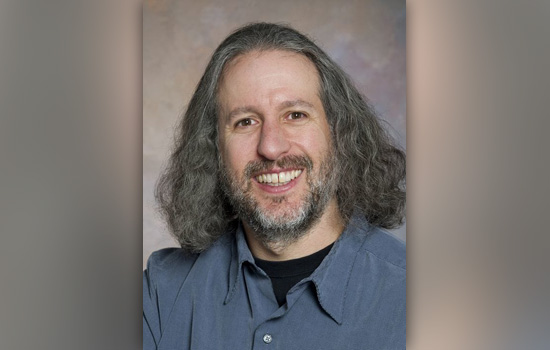 Rochester Institute of Technology is one of the top schools in the world to study game design and launch games for 2017, according to new international rankings from The Princeton Review.
RIT's game design and development program was ranked second at the undergraduate level and fourth at the graduate level. In 2016, RIT ranked third and seventh, respectively. RIT's program is housed in the School of Interactive Games (IGM) and Media within the B. Thomas Golisano College of Computing and Information Sciences.
"We are proud to once again be named a leader in the academic games and media space," said David Schwartz, director of RIT's School of Interactive Games and Media. "IGM is always looking for ways to expand the student experience, including this year with the introduction of a new e-sports program and giving students more opportunities to create games both in and out of the classroom."
Most recently, more than 100 RIT students, faculty, alumni and staff participated in the 2017 Game Developers Conference in San Francisco, the world's largest professional gaming industry event of the year. Students networked with industry professionals and showcased their award-winning games, while RIT faculty shared their knowledge of the game design and development world.
The Princeton Review, one of the nation's best known educational services companies, teamed up with PC Gamer to report the lists of "Top 50" undergraduate and "Top 25" graduate schools for gaming 2017. The eighth-annual list is published in the March 28 issue of PC Gamer magazine.
The Princeton Review selected the schools based on a survey of 150 institutions in the U.S., Canada and abroad offering game design degree programs and courses. To make its selections, The Princeton Review weighed a number of criteria, including academic offerings, lab facilities, graduates' starting salaries and career achievements.
The Princeton Review survey also found that students enrolled in the top schools gain valuable professional experience while in school. According to school administrators, about 89 percent of the undergraduate and/or graduate game design students that graduated from the top schools in 2016 developed actionable plans to launch games while in school. Moreover, 57 percent of undergrads and 65 percent of grad students at these school programs worked on games that were shipped before they graduated.
RIT has been a pioneer in the field of video game design and development education. IGM students work with RIT's Center for Media, Arts, Games, Interaction and Creativity (MAGIC), an on-campus research laboratory and production studio that helps students bring ideas from prototype to commercial production in the marketplace. Graduates of RIT's game design and development programs go on to work at companies, including Microsoft, Rockstar Games, Sony Interactive Entertainment, Valve Corporation and Walt Disney Interactive.
RIT's Bachelor of Science in game design and development provides a broad-based undergraduate education in computing while exposing students to the breadth of game design and development processes. Students are required to complete coursework in the liberal arts, social sciences and the laboratory sciences.
Students who pursue an RIT's master's degree in game design and development focus on the technical roots in the computing and information sciences disciplines, while simultaneously covering the breadth of the development landscape through involvement in topics, including computer graphics, game engines, interactive narrative and game world design. The degree culminates with a capstone project in which students create their own games.
The Princeton Review's rankings for the top 10 undergraduate and graduate schools to study video game design for 2017 are listed below. The full list is available at The Princeton Review's Game Design Rankings.
Top 10 Undergraduate Schools to Study Game Design for 2017
1. University of Southern California (Los Angeles, Calif.)
2. Rochester Institute of Technology (Rochester, N.Y.)
3. University of Utah (Salt Lake City, Utah)
4. DigiPen Institute of Technology (Redmond, Wash.)
5. Becker College (Worcester, Mass.)
6. Hampshire College (Amherst, Mass.)
7. New York University (Brooklyn, N.Y.)
8. The Art Institute of Vancouver (Vancouver, British Columbia)
9. Drexel University (Philadelphia, Pa.)
10. Michigan State University (East Lansing, Mich.)

Top 10 Graduate Schools to Study Game Design for 2017
1. Southern Methodist University (Plano, Texas)
2. University of Central Florida (Orlando, Fla.)
3. University of Utah (Salt Lake City, Utah)
4. Rochester Institute of Technology (Rochester, N.Y.)
5. University of Southern California (Los Angeles, Calif.)
6. New York University (Brooklyn, N.Y.)
7. DigiPen Institute of Technology (Redmond, Wash.)
8. Drexel University (Philadelphia, Pa.)
9. Abertay University (Dundee, Scotland)
10. DePaul University (Chicago, Ill.)
Topics