Virtual intercultural experiences bring students from RIT's campuses across the globe together
Students from the U.S., China, Croatia, Dubai, and Kosovo share perspectives in virtual classrooms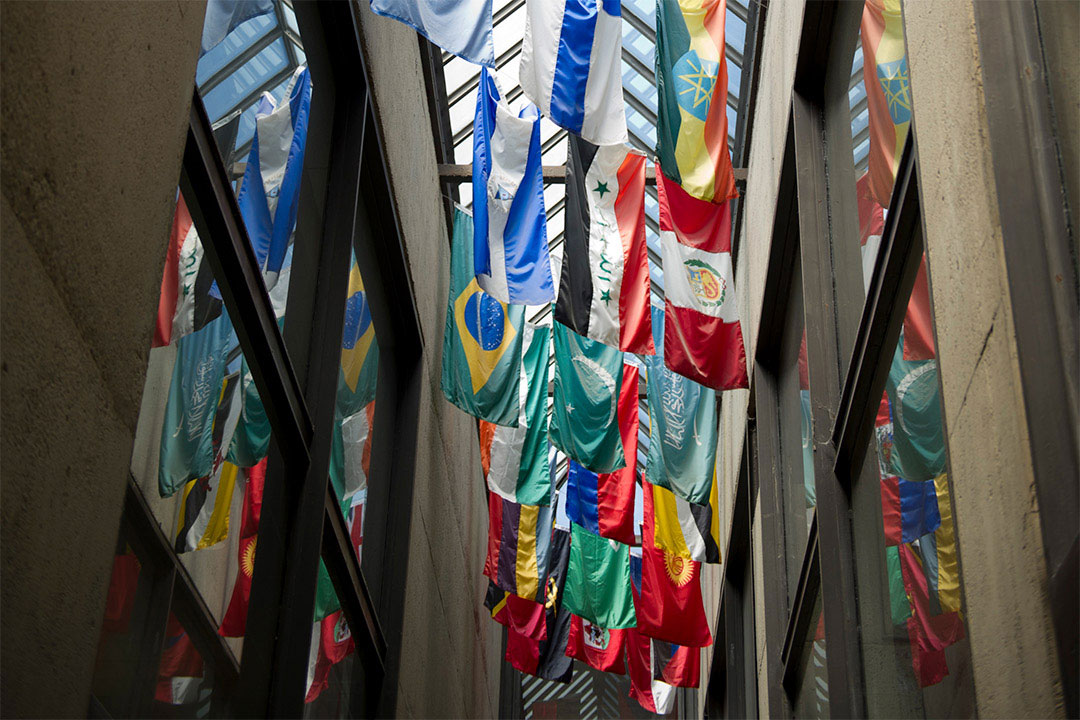 International travel restrictions due to the coronavirus have been an obstacle to study abroad opportunities, but RIT has found creative ways to provide students virtual intercultural experiences instead. As one example, RIT is offering several classes designed with intercultural components in partnership with RIT's global campuses.
The class topics range widely. Engineering students from Rochester and Dubai are collaborating on senior design projects while hospitality and tourism management students from Rochester and Croatia take a class in customer experience management together.
Another example is a natural resource economics class taught by James Myers, RIT's associate provost for international education and global programs. The class has students from all of RIT's global campuses learning together about topics ranging from energy consumption to land conservation. Myers said the unique challenges featuring the different regions students come from leads to fascinating discussion opportunities.
"What's nice about the class is that it deals with topics that are global in nature," said Myers. "The challenges facing global fisheries, our forests, water quality, soil fertility, etc. are increasingly important topics in a world that's being impacted by climate change. They're not unique to the U.S., China, or other parts of the world. They're common problems that the whole world is challenged with, and the students in this class are bringing their own perspective to those challenges and it works really well."
Myers said he had to get creative with how he structured the class. He teaches the class in the U.S. in a split A/B format on Monday and Wednesday evenings, while his students from Croatia, Kosovo, Dubai, and China are typically asleep. All of his lectures are recorded for his global students to watch asynchronously, but he also holds weekly meetings Wednesday mornings that provide his students located halfway around the world synchronous learning opportunities during a more accessible time. The students from the U.S. and global locations interact through discussion forums, bringing their unique points of view to the table.
"It's been fun and, in some ways, has opened up opportunities that I don't think we otherwise would have had," said Myers. "I'm excited about keeping those opportunities going even as we emerge into the post-COVID world."